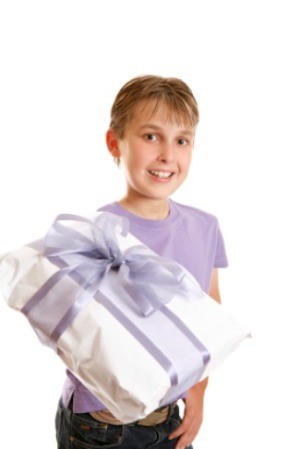 Planning a 12th birthday party for a boy, is an important job. You need to design a party that is fun for all and OK with the parents. This is a guide about 12th birthday party ideas for boys.
Ad
---
Questions
Here are questions related to 12th Birthday Party Ideas for Boys.
I need help organizing a birthday party for my son who is turning 12. I really do not want a party at home, but I really do not have a lot of money either. HELP

Monica from Cicero, IL
Ad
---
---
Most Recent Answer

By Gale10006/21/2015
Camping! Even if you can't afford a campground, if you or a friend have a big back yard, you're all set! You could have a BBQ during the day, have a water balloon fight, or swimming, if you have a pool, you can swim, play some sports, do some Archery, fishing, hiking, make s'mores around a fire, and sleep in tents in the back yard! My son loves to do that. You can always find people who can give the kids a fishing lesson, (maybe one of the dads) or a lesson on how to build a campfire! The only thing that will cost money is the food for the BBQ, s'mores and drinks. Just have hotdogs, hamburgers, chips, popcorn, juice, lemonade or Kool-aid!
Ask friends if they have any skills in fishing, etc., and ask them for an hour of their time, they may be happy to!
Have a fun birthday!
My son is soon turning 12 and he has been going through an emotional time, as he is gay. I don't know what to do for his party. Please help. ASAP
By Peter
Ad
---
---
Most Recent Answer

By Marie Brack06/15/2013
As a former child myself I say the number one thing is to invite people who will actually come. No-shows are devastating at that age. What do the kids he knows like to do? Make the party something they will want to come to.
I have an 11 year old boy who is gonna be 12 soon and he has dyspraxya. I was wondering if you could help me to sort out something for him and his friends to do on his birthday.
By Lorraine from England
---
Most Recent Answer

By susan [5]02/06/2010
Does your son's school have a speech-language pathologist? If so, consult her. She's studied dyspraxia, knows what is popular in school for kids his age, and might have an inside line on what he and his friends can do together that wouldn't be too difficult for him. There's nothing worse than being sidelined watching others have all the fun. She'd also be able to consult with his teacher, and together, they might have picked up on some things he's failed to mention to you that are going on or that kids in your area are wanting to do.
I need a theme for a party. It's a home party and I need ideas for themes. It's for his 12th birthday party and he's energetic.
By Marcus W
Solutions: 12th Birthday Party Ideas for Boys
Do you have knowledge about this guide topic? Feel free to share a solution!