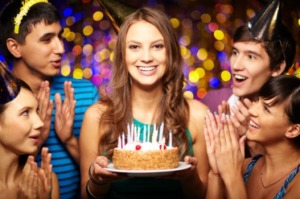 Planning a birthday party, especially a girl's sweet 16th, is a fun, exciting activity, that is sometimes also daunting. This is a guide about 16th birthday party ideas for girls.
What to Buy a Girl for Her Sweet 16
She's finally made it to the her sweet 16 birthday party, but what is the right present to get for this very special birthday? A sweet 16 gift card that can be emailed right away is a fantastic option if you are struggling to find the perfect gift.
Do you have knowledge about this guide topic? Feel free to share a solution!