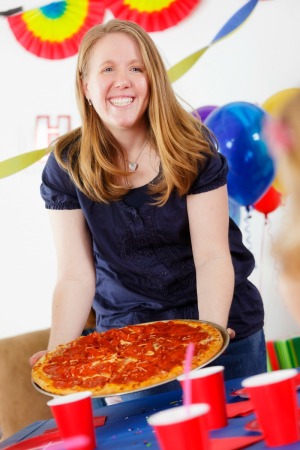 Your 35th birthday is coming up, you are maturing, but not over the hill yet. This is a guide about 35th birthday party ideas.
Solutions
Share a solution for this guide today!
Questions
Here are questions related to 35th Birthday Party Ideas.
My boyfriend is turning 35 and I want to surprise him but I don't know where to start. He's the type of guy who has everything but the little things are what count the most. I want to throw him a surprise birthday party. Please help!
By Lily from Boston
---
Best Answers

By mellie02/09/2010
First, decide on the following things in his order.
When
Where
Who
Order two cakes. One that's large enough to feed everyone, and a small one for your bf. Since you say it's the little things that count, use it as a theme for the party and ask that everyone who chooses to bring gifts, bring them in little boxes. Then do the usual party things, like food and drinks, etc. and throw a party! :-))
---
Best Answers

By kathleen williams02/07/2010
Call a few friends, tell them about the surprise birthday party. Ask them to come at a time you want them. Also ask them to bring a covered dish, give him a gift card, good luck.
I am looking for ideas for my 35th birthday. It is the same month as my daughter's. I just lost my dad, his birth month is also the same as mine.
By Liva from College Park
---
Most Recent Answer

By Joan01/20/2011
Why don't you and your daughter just go out for a nice meal. Birthdays don't have to be anything really fancy.
What are the colors for a 35th birthday?
By Sandra
I want to throw a cheap surprise party with friends for my husband's 35th bday this summer. We have limited parking at our house, so I'm not sure what to do there. We don't have the funds to rent a place, so any ideas?
I thought maybe I could tell everyone to BYOB, and then do simple hot dogs and burgers, but I don't know how to entertain or what other ideas there might be for cheap food. Would it be uncouth to ask everyone to bring a dish? eek!
By Melly