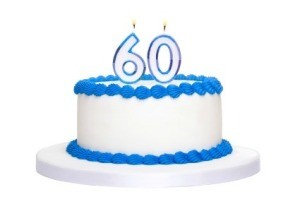 It's fun to plan a memorable occasion for this landmark celebration. This guide contains 60th birthday party ideas.
Ad
---
Questions
Here are questions related to 60th Birthday Party Ideas.
I need party favor ideas for my sister's 60th birthday party. My sister is a very low keyed person. Outside of her husband, kids and grandkids, she loves going to church, helping the elderly in the community and cooking for her family and friends.
By MVJ
Ad
---
---
Most Recent Answer

By susan [33]07/04/2012
If your sister is low key and enjoys working with the elderly flower pots for the center pieces would be a wonderful way to spread some joy with the elderly the day after the party. She could extend her birthday by floral gifts for the clients she works with. Also why not invite all her family and friends to share some of their favorite dishes in a carry in and share the recipes in a new book for her to enjoy for years to come. Be sure to take plenty of pics to put into the book also!
I'm having a party for my husband's 60th birthday. I would like to have the theme with a balance scale, but can not find a picture or any ideas. Could you please help?
By Amanda
Ad
---
---
Most Recent Answer

By Catherine Wiggins05/28/2011
Try searching for Blind Justice.
The party is in Goa. I would like some ideas for games and decorations related to great party. Please include some couple games.
By Dipti from India
---
Most Recent Answer

By mary knight [21]06/04/2013
Cut out rectangles from colored paper & draw a flower on the front or other design. Fold the rectangle in half, so that it will stand up on a table. On the cards, write a question and answer about the celebrant's life, such as "Where was ___ born?" And then write the answer. Or where they first learned to drive. Questions can be trivia or major events in their life. We did this recently at a party, with the cards displayed on a gala table. We also wrote a birthday song with the words printed out so everyone could join in the chorus. You can write words to an already-familiar tune. If you know anybody that plays a musical instrument, definitely let them give a musical tribute (short) to the celebrant. Take a group photograph and make copies later on to give one to everybody.
I am planning a 60th birthday party for my husband in April. We are having it in the church social hall. Any ideas are welcome to make this his special day. Many thanks.
By Gail from GA
---
Most Recent Answer

By barbee_s [2]10/24/2012
Hi Gail! Did you get any other 60th birthday party ideas? I'm throwing myself a 60th birthday party next month, and I'm starting to worry that it'll be boring.
: - (
Do you have a suggestion for a really nice birthday gift for woman turning 60? Thanks.
By Susan from Tampa, FL
---
Most Recent Answer

By Dorothy [79]07/20/2010
Take him on a weekend out,to watch a game that he likes. To watch a movie. Just a drive to No where and spend time together.
I am having a birthday party at a nice restaurant for my hubby who is turning 60. He has never had a birthday party before. I asked adults only, and for it to be an all white attire party. I need a theme and cake decorating ideas please.
By TLD
---
Most Recent Answer
By Sandi/Poor But Proud [446]02/28/2014
Have your guests wear one black rose (dollar store) in their lapels or their hair. Make the cake black and white with 60 tiny red roses. Then so that he is well "Red (Read), order him a fake news paper and put the stories of his life that they will print on the wall behind the cake. You might want to order two, as you can turn each page over and display that story, too. I hope that helps. You can find the companies that make them by googling fake news paper and this is a good start. https://www.google.com/search?q=fak ... 0CAcQ_AUoAQ&biw=1024&bih=653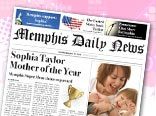 I would like to arrange a party for my wife. I intend hiring a hall and will have around 50 guests, including four 3-5 year olds, 4 teenagers, and the rest mums and dads and friends (similar age).
But what about a theme? I have read some on the net. Any success stories?
By John G
---
Most Recent Answer

By cj [15]03/04/2012
How about a theme around her interests:
Gardening: have flower pots as centerpieces with silk flowers,tools for gardening and seeds are some of the fillers. Have her cake on a garden cart, napkin rings with ribbon and silk flower.

Crafts: any items she could use as fillers, paint brushes, paint, material for sewing crafts. For painting items you can use white freezer paper and make cheap table runners by "spilling paint". For the sewing gal, use buttons like confetti, tape measures (cloth ones) for ribbons around napkins, or jars and use them to put flowers in. My mom's 80th is coming up and I am doing the garden theme. You can also do birdhouses and greenery. A lot of these items can be purchased at the dollar stores or thrift stores.
I am planning a fabulous 60th birthday party. I need some suggestions on an elegant, tall center piece using fresh red and white roses. The vase is tall.

By Al
---
Most Recent Answer

By Fran [10]10/16/2011
I once received a gorgeous tall arrangement that was stunning. When flowers died, it was interesting to see how the florist rigged it up. The vase was about 3 1/2 feet tall. The inside of the vase had that green florist foam, sponge, or what ever that green stuff they use to stick flowers in, so the flower stems and filler (baby's breath) were not really 4 1/2' tall, but sure looked like it since they were stuck in the florist foam that was snuggly stuffed in the opening of the vase. The flowers were arranged like any other arrangement, lush and very full. Then cascading down the vase here and there was ivy. Very pretty.
We are having an old classmates get-together with dinner along with our spouses to celebrate our 60th birthday.
Could you please give me an idea for a dining table centrepiece using the figures '60' together with some floral decoration. It need not be very elaborate as I need to make around 7 to 10 for the number of dining tables.
Shall appreciate if I could have a favourable response by the 31st May 2013.
Thanks.
By Hafee
Solutions: 60th Birthday Party Ideas
Do you have knowledge about this guide topic? Feel free to share a solution!
Archives
Thrifty Fun has been around so long that many of our pages have been reset several times. Archives are older versions of the page and the feedback that was provided then.
I am trying to come with a theme for my mom's 60th surprise party. I am trying to think of something that won't make her feel old and I want it to be fun. I already have the caterer and hall for the party, I just need a theme. Any ideas?
Elefantfan1 Festus, MO
---
RE: 60th Birthday Party Ideas
I'd go with a subtle "Sweet 60" theme. Subtle so she feels special and not uncomfortable. Maybe a coursage with pink rosebuds and a little gold worked into the ribbon. Same colors for table and cake decoration. Invitations and cake can read "Sweet 60". Mostly, I'd hire a professional photographer and have a nice album, the kind that can sit on her coffee table, made from the photos. She can have posed shots of family and special group pics with her and old friends. The photographer can mill around and take lots of candid pics. We did the photographer thing for a special birthday for my mother and the album is now a prized possession. I have a framed photo of all the female family members with big grins showing just a little leg for the camera. (03/01/2006)
By Miz Lou
RE: 60th Birthday Party Ideas
Just forget her age and plan the party as if it were for another person your age. From a 60 year old woman. (03/01/2006)
By Carol
RE: 60th Birthday Party Ideas
I will turn 60 in less than 2 weeks. My Daughter is planning a party (That I am not supposed to kmnow about. LOL) that is going to be like a kids party, even down to playing "pin the tail on the donkey". I think she has invited a lot of people and they think it is going to be a lot of fun. I am a kid at heart anyway. Good luck on your party planning. (03/01/2006)
By Ladyvmh
RE: 60th Birthday Party Ideas
How about a DJ and 60's music, that's a lot of fun. Also invite your guests to dress 60's style. Have a guest book with a column for "comments" and plenty of disposable camera's around for pics. You could even hire an "Elvis". (03/02/2006)
By Vicka
RE: 60th Birthday Party Ideas
A great themed 60th birthday party is 50's memorabilia. Decorate with rock and roll memorabilia, records, guitars, and an inflatable juke box. (03/13/2006)
RE: 60th Birthday Party Ideas
I have been thinking about a party for my husband for his 60th. Reading through the comments I thought maybe adding a historical timeline of events that have happened during his lifetime. It woudln't have to be just historical, but things like VCR's and stuff too. Good luck with the party. (03/21/2006)
By Sandy
RE: 60th Birthday Party Ideas
I am planning a party for my dad and like he loves the New York Yankees we are doing it all blue and white pinstripes all the guest are to come with Yankee apparel or at least in blue and white and I even got the Yankees to send him a autographed picture so it will be fun good luck. (04/14/2006)
By Zulau
RE: 60th Birthday Party Ideas
I am doing a 60th birthday for my mother and I have taken all the pictures and video I could find of her and collabarated them onto a dvd. We are going to show it at her 50 and 60's costume party. (09/14/2006)
By Sissy
60th Birthday Party Ideas. I'm having a 60th birthday party for my mother. Can you help me with ideas for favors?
I am having a 60th birthday celebration for my mom at a super expensive suite. My dilemma; I have to cut corners on the food. What can I do that I don't have to cook?
By Nichole from CA
---
RE: 60th Birthday Party Ideas
Fix only sandwiches and serve water. (12/05/2009)
By kffrmw88
RE: 60th Birthday Party Ideas
-Finger sandwiches: Tuna, ham salad, egg salad
-Chips: Tortilla with salsa and french onion dip
-Drinks: Kool-aid, punch, lemonade
-Dessert: Cookies - peanut butter, sugar, etc.
Or buy Little Debbie snacks and cut them up. Peanut butter wafers were popular at a church I went to. And duh, birthday cake! :) What was I thinking? (12/05/2009)
By Suntydt
RE: 60th Birthday Party Ideas
I went to an 80th birthday party a few years ago, at the person's home, and I thought what they did was great. It did include having to cook one item, a large ham. The ham was put on the table with lots of crusty bread, cheese, butter, bowls of salad, dried apricots, dates, and condiments, pickles, mustard etc. No one was served, everyone just cut their own bread, and made their own sandwiches to their liking. There was fruit salad and cream for dessert, and a birthday cake. (12/07/2009)
By witchwood
RE: 60th Birthday Party Ideas
You could have a "dessert party" and serve a couple of different flavored birthday cakes, some bakery bought cookies and dessert bars, and a large platter, or 2 or 3, of fresh fruit. For drinks, you could have coffee, tea, and some fruit punch. No one remembers the food, they just remember the fun! (12/08/2009)
By catastrofy
RE: 60th Birthday Party Ideas
Tortilla Spirals:
Mix cream cheese and sour cream, then add whatever you want, ie chopped olives, shredded cheese, chopped meat, peppers, etc. Spread on tortilla and roll up. When ready to serve, just slice the rolled-up tortilla. Pretty and delicious. (12/08/2009)
By patches