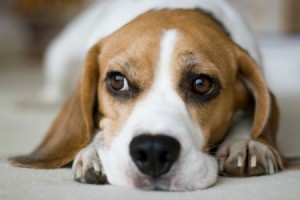 Knowing when your female dog will go into heat will help you plan for spaying. This guide is about at what age do dogs go into their first heat?
Solutions
Share a solution for this guide today!
Questions
Here are questions related to At What Age Do Dogs Go Into Their First Heat?.
At what age does a female Chihuahua go into heat? Twice now in as many days I think I've seen blood on my white shorts and it's not coming from me. She's my brother's dog and he is sure to freak out never having a female dog before. I'm leaving in 2 days and want to help him before I go.
By Peggy from San Antonio, TX
---
Best Answer

By Brenda03/13/2011
A female dog usually goes into heat around 6 months of age and ever six months or so after her first. If he doesn't intend to breed her, he might want to have her spayed. Not only does a bitch in heat make a bit of a mess but she also will attract the attention of every frisky male for miles from the scent of her "heat". - Brenda (dog breeder for 23 years)