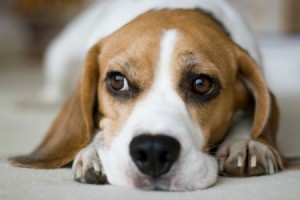 Knowing when your female dog will go into heat will help you plan for spaying. This guide is about at what age do dogs go into their first heat?
Ad
---
Questions
Here are questions related to At What Age Do Dogs Go Into Their First Heat?.
At what age does a female Chihuahua go into heat? Twice now in as many days I think I've seen blood on my white shorts and it's not coming from me. She's my brother's dog and he is sure to freak out never having a female dog before. I'm leaving in 2 days and want to help him before I go.
By Peggy from San Antonio, TX
AnswerWas this interesting? Yes No
Ad
---
---
Best Answer
By Brenda 03/13/20110 people found this helpful
A female dog usually goes into heat around 6 months of age and ever six months or so after her first. If he doesn't intend to breed her, he might want to have her spayed. Not only does a bitch in heat make a bit of a mess but she also will attract the attention of every frisky male for miles from the scent of her "heat". - Brenda (dog breeder for 23 years)
---
Solutions: At What Age Do Dogs Go Into Their First Heat?
Do you have knowledge about this guide topic? Feel free to share a solution!