Celebrating Mother's Day
Solutions
Share on ThriftyFunThis guide contains the following solutions. Have something to add? Please share your solution!
As a child on Mother's Day morning, my mother would pick red roses from her rose bush, tie a pretty ribbon on it and pin one on my dress and the dress of my sister as a corsage. She told us that wearing a red rose signified that your Mother was living and it is an honor to wear it.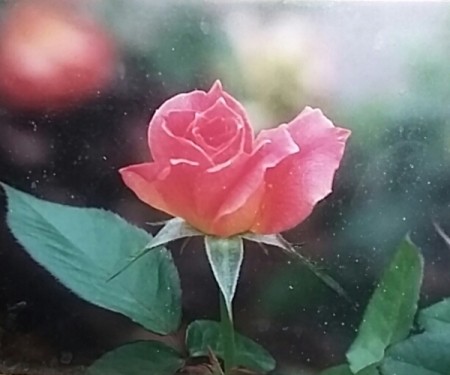 She told us that when one's Mother died, that you would wear a white rose in honor and memory of your dear Mother because she was pure in her mind, body and spirit in Heaven. This Mother's day I will wear a white rose for the 50th Mother's Day and I will wear it proudly.
April 19, 2017
0

found this helpful
I remember this well. Beautiful!
Read More Comments
Send a thank you note to your mother-in-law on your husband's birthday. It meant a lot to my mother-in-law to know I appreciated all she did to give me the man I married. Also it goes a long way to building a good relationship with a mother-in-law. Men, you can do the same thing with your father-in-law (or mother-in-law) for their daughters!
By latrtatr from Loup City,NE
The best Mother's Day Card I ever received came from my son. He wrote to me when he was 14 years old and thanked me for everything he could think of that I'd taught him over the years. That was a little more than 20 years ago.
This year, I'm writing to him to thank him for all the many things he's taught me. He's been a wonderful son in every way, and has never once disappointed me in anything he's done. I want him to know how much I appreciate him for making my adventures in motherhood such a great experience.
If my own Mother were alive, I would be writing her to thank her as well. I think she knows already though.
All the best,
Julia from Orlando, FL
May 3, 2007
0

found this helpful
What a wonderful idea..Thanks...I know your Mom knows it.God Bless and a Happy Mothers Day to you.
Read More Comments
My most memorable Mother's Day was in 1994. Our family had left for Japan as missionaries in early March of that year, and in April we received a phone call that my mom was in the hospital. She had just been diagnosed with advanced cancer, and it wasn't known whether she would live even a few weeks. I returned to North Carolina; my sister (who was in South Africa with her family as missionaries) returned to North Carolina; my brother drove in, and my oldest sister lived there. We spent a couple of weeks there with my mom. Thankfully, radiation treatment gave her several good months before her Homegoing the following February.
Anyway, on Mother's Day, the four of us "kids" were able to spend the time with our mom; the first Mother's Day we had all been together with her in 25 years! My own children sent me Mother's Day wishes via fax from Japan! They were lower elementary age at the time, so their notes and drawings were, and still are, very special to me. I'm so thankful for all that my dear mother taught me, and I am trying to pass along to my children the same values.
Glowgirl
May 11, 2007
0

found this helpful
I don't have a memorable mother's day but I want to say the best gift my children give me is all of them being together at my home
not only for mother's day but any day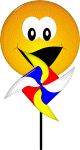 The thing I enjoy the most for Mother's Day, is to have a whole day without housework! My husband and kids take care of everything for that day and I get breakfast in bed.
Read More...
My favorite Mother's Day is when I am queen for a day! I like the kids to make breakfast for me, my husband to make lunch, the kids set the table, and then we all sit down to eat and watch a movie or play games together afterwards.
Read More...
Mothers Day is one of my least favorite holidays. WHY? Because kids go out and spend money they don't really have to spare when a simple hug and a 2/$1 card means so much more. One of the sweetest cards I ever got was from my oldest son saying it takes someone special to be a single Mom. I could tell by the reading inside that he hadn't just grabbed up something to bring me. It's the little things that make a mom feel special on Mothers Day and TIME spent with her is what she REALLY wants. Sharon, KY
April 27, 2004
0

found this helpful
Here are some fun Mother's Day links. Do you have any to add?
Read More...
Questions
Ask a QuestionHere are the questions asked by community members. Read on to see the answers provided by the ThriftyFun community or ask a new question.
May 4, 2005
0

found this helpful
I'm 13 years old and my mom has three kids. I need a DIY or recipe that I can do to make her feel really special. She means the world to me and sometimes I don't really show her that. She works, goes to school, and takes care of all of us at the same time! Please help me make my mom's Mother's Day special! Anything will do! THANKS A BUNCH! Heather

May 6, 2005
0

found this helpful
I agree, as a mom, it's very touching & special to read what you have written here. Give her a copy along w/ any other ideas you come up with. It will surely make her smile...for a long time.
By guest (Guest Post)
March 15, 2007
0

found this helpful
i dont know how to make a mothers day cake
By guest (Guest Post)
May 10, 2007
0

found this helpful
yeah i am 12 years old and i need help too! this feedback stuff really helped me, like i did the coupon thing a year ago, and my mom said she loved so much, but u dont have to worry, cause they love u so much, that they wont use it on u ever, and just keep it somewhere.
Read More Answers
May 6, 2005
0

found this helpful
I have two teenage (14, 15) stepdaughters and a four month old son. I want to do something for my wife for mother's day. She has said she doesn't want to "get away" but would rather spend the day doing something with her children. Knowing how easily and quickly teens get bored - does anyone have any frugal ideas of how we could spend the day together and make it fun for all? Any help is very appreciated! :)

Will
May 6, 2005
0

found this helpful
About your teenagers getting bored easily, remind them all that dear Mom does for them & that Mother's Day is just that, HER Day. Make it as special as you can. She'll appreciate your effort & the chance to be pampered!
I like the picnic idea, at the grocery, buy some sandwich spread like pimento cheese or tuna salad (remember anything with mayo in it need to be keep chilled at all times or it will cause someone to get sick), grab some chips, a jar of pickles, a box of pretty decorated snack cakes (these are all items that require no work of preparation). The making sandwiches won't take much time. Make some lemonade or buy some cheap canned drinks to ice down. Don't forget the paper plates, napkins. You don't need a pretty tablecloth, but it would add to the festivities and make your event more special.~Have a great time~
By guest (Guest Post)
May 7, 2005
0

found this helpful
You could go to the park, play frisbie , have a picnic, with you and the girls cooking. You could give her a backrub massage, the girls could paint her nails or give her a facial. You and the girls could write what family time means to you, or what spending time with her does, or make a list of things you appreciate about her. You and the girls could make her breakfast in bed, and/or dinner
By guest (Guest Post)
May 9, 2006
0

found this helpful
anyone have any idea for mothers day gift wise?
Read More Answers
October 27, 2004
0

found this helpful
When scrolling through ThriftyFun's section for various tips, I noticed that there was a item for Mother's Day. I realize that holiday is a long ways away but it hit a soft spot in my heart. My mom is in a nursing home and had a stroke over 5 years ago. She is paralyzed on one side can't walk, talk, feed herself, bath herself, nothing. But the worst part is that she doesn't even know me or the rest of family and friends that love her so dearly. And so my dear friends, please take my advice and be kind and loving every day to your mom, not just Mother's Day. In my opinion, Mother's Day should be every day.

By Joesgirl
By guest (Guest Post)
October 28, 2004
0

found this helpful
Thanks Joesgirl, that is wonderful advice.
Read More Comments
Mother's Day is fast approaching. When you send out cards don't forget those OTHER MOTHERS in your life who otherwise may be overlooked.

The SISTER who's been there for you all your life.

The SINGLE MOTHERS who are not only the provider but also the disciplinarian and mender of broken hearts.

The MOTHERS-TO-BE who are anxiously waiting to step up to the plate and find out what Motherhood is all about.

The MOTHERS WHO'VE LOST a child due to death.

The MOTHERS-IN-WAITING who yearn daily for the priviledge of being a mother, yet to no avail and MOTHERS PAST, to whom we no longer have the opportunity to say "I love you" but merely to place a flower on their grave in their memory.

THE SUBSTITUTE MOTHER, a grandma, or a loving sister who's always been there for you throughout your life. Just a simple

A simple "Thinking of You" card would mean so much to those forgotten mothers and a message of encouragement may be just what it takes to brighten their day!

By Sharon Shearer
May 3, 2005
0

found this helpful
HOw about a SPECIAL thank you to Susan for being the "Mommie" of this wonderful site!
Related Content