Cheap Doggie Poop Bags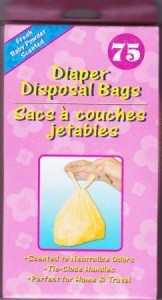 At the Dollar Tree store I buy the diaper disposal bags. They are $1.00 for 75 pink bags in the infant section. Their pet dept. has the same bags in gray at $1.00 for 50 bags. Insert your hand into the bag, scoop up the mess, turn the bag inside out, tie a knot in top of bag, and you are all done! These bags function for 70 pound and 15 pound dogs. What a deal!
By Holly from Dallas, TX
Feedback
Post Feedback
Add your voice to the conversation.