December 6, 2006
0

found this helpful
Where can I go to have a cheap but elegant wedding reception? I am very creative and I am willing to do all the decorating myself. I am also looking for a place available for short notice (May 2007), if we have to we will also provide our own food.

Colie from Green Bay, WI
December 7, 2006
0

found this helpful
Best Answer
We rented a gazebo at a small, local park. We were able to decorate it ourselves and have food delivered and set up as we wanted it. As it was a park, alcohol was not permitted, but we didn't mind this restriction at all. If you do have your reception outside, be sure to consider this when planning your menu and the timing of the cake being delivered. Nobody likes to eat "warm" shrimp cocktail, or have the flowers melting off of the cake!
Alicia.
By guest (Guest Post)
June 28, 2008
0

found this helpful
Best Answer
I am planning our wedding as I write this. We have rented a quality park shelter for our wedding and reception at a reasonable price.
We can have it dawn to dusk at 110.00. Our ceremony will be outside with a arch I bought at Michaels for 9.99 and I went to Walmart for tulle, vining and Ribbon.
My reception will be Indoors mainly with the option of outdoor fun for any children. Indoor shelter is my rainy day back up.
I'm decorating from my local dollar store and Michaels. My colors are pastel blues and lavender. I've bought my tablecloths, plates, cups, plastic ware and anything that is workable from dollar store. At Michaels they have $1 bins and I picked up my ribbons. a lot of my flowers for .59 to .99 each. I made my own bouquet and found favors at Michaels in their clearance bins.
Go budget hunting and you'll be surprised what you can find. In 2 weeks I've spent a whole $50.00 on all my reception ideas using double heart and love as the theme.
We are burning CDs for our own ceremony music and dance music off our computer. Being this is not our first marriage we opted to be very thrifty but elegant and comfortable. Hope these ideas help some.
December 7, 2006
0

found this helpful
Small towns with vfw's,moose,ect ect. is an option. They are for the most part cheaper too. Drive a little save a lot.
February 4, 2007
0

found this helpful
I am to soon marry my fiance. We are waiting for his pre deployment papers to finalize a date, don't want to schedule something and he wont be here! LOL But I just recently moved to Louisville, KY and I am clueless as to where I should look for a place to have our ceremony and reception in one. We will only have about 20 people there, but we want to have the dancing, eating and just have a good time. Any suggestions?
By guest (Guest Post)
February 4, 2007
0

found this helpful
How about a local campground? Most have an activity hall or function house? Girl scout or boy scout camp? State park with a large covered picnic area? The local VFW, Elk's or Eagle's clubs around here are like $200.00 but if you know someone who is a member you can ask them to rent it in their name for you and get it cheap-cheap.
By guest (Guest Post)
September 9, 2007
0

found this helpful
I'm looking for a place for a reception in central FL.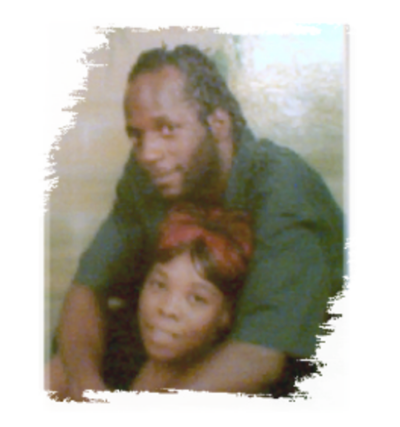 By guest (Guest Post)
January 10, 2008
0

found this helpful
I need a cheap place to hold a reception the date is April 26,2008 for about 150-200 people will provide private catering.
By guest (Guest Post)
February 1, 2008
0

found this helpful
Hi I live in Conroe, TX and I need a cheap place to have my reception. I'm not sure where to have it, and don't know many places. Help
January 24, 2014
0

found this helpful
You can find a cheap wedding venue in your area on http://www.gath vent_venues.html for wedding venues and locations, which may be easier for you.
February 21, 2015
0

found this helpful
Place in Hampton I can have wedding in one side and reception on the other side.
December 6, 2006
0

found this helpful
I have a big problem. I need help! Something of an emergency. We had to go into our wedding money so need to get a hall an to have the reception cheap! My coordinator is paid already. I heard about the fire dept. I need more ideas. Please help me.

Tasha
Answers:
Need a Cheap Place for Wedding Reception
You might want to check out your local Women's Club building in your city. My cousin is having her wedding reception there and all it cost is $100 for the entire day. Usually they have kitchens, so that should help. Hope this helps. (07/25/2005)
Need a Cheap Place for Wedding Reception
There are many organizations which have facilities you can rent for the day: VFW's, Mens Clubs which usually have kitchen facilities. Social clubs usually have facilities like Eagles Clubs, Irish or Portuguese clubs. If you call just one, and it's not appropriate for you, ask that person for recommendations.
Call your town hall and ask to speak to the first selectman's or mayor's assistant. Call the director of the Senior Citizen Center. They know much, or call the recreation director in your town.
Lots of resources are available to address this problem. I wish you a happy wedding day. (07/25/2005)

By Angellface
Need a Cheap Place for Wedding Reception
I don't know where you live or in what season you will be holding the wedding, but lots of local parks have covered picnic areas that would work, and can be rented relatively cheaply.
If the wedding isn't very large, you could also have it at someone's home. (07/25/2005)

By sunhat
Need a Cheap Place for Wedding Reception
Check with your local parks and recreation dept, they may have ideas.
Also check the local churches, regardless of where the wedding is held. A lot of churches now have reception halls that they loan out for a donation.
If you use either of my ideas please be aware that you will need to line up a few people willing to clean up after all is said and done.
(07/25/2005)

By JAN in NC
Need a Cheap Place for Wedding Reception
The feedback that I got was fantastic. My wedding is in May20 06. I postponed It since I was pulling my hair out.
This is a great site. I also went to a wedding this Saturday and guess what? It was at the woman's club. All the resources were great. Thank you all. (07/26/2005)

By Tashface
Need a Cheap Place for Wedding Reception
Check senior centers in your area, they usually have good sized buildings and the rental is usually very inexpensive. (07/26/2005)

By Barbie
Need a Cheap Place for Wedding Reception
For my wedding we held our reception at the County Fairgrounds, they usually have nice, big rooms. You will have to clean up at the end of the evening, so remember to ask a bunch of people to be your clean up crew. (07/31/2005)

By Cheesieanne