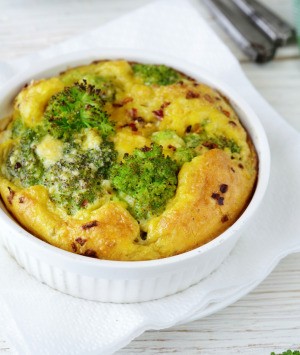 White Corning Ware dishes can easily get stained when foods are baked in them. Get your Corning Ware looking new again with these great cleaning tips. This is a guide about cleaning stained CorningWare.
Ad
---
Questions
Here are questions related to Cleaning Stained CorningWare.
How do you get off cooked on grease from the new ceramic bakeware and off of Corningware bakeware? I do not use a cooking or baking spray on these, but the grease always seem to fly and bakes on the rim and the outside of the pans. I won't use the Corningware since my hubby thinks they should be spotless and I cannot get them clean!
Thanks.
By Mary from Hamilton, ON
AnswerWas this interesting? Yes No
Ad
---
---
Best Answers
By Barb Kominek 2 12 01/30/2011 Flag
Just a thought, I had the same thing happen to me and I soaked the dish in some hot water with laundry softener in it. I let it soak and after an hour, I was able to pretty much just wipe it away. I have also used Goo Gone and sometimes that works. Good luck!
---
By jean leiner 15 407 01/31/2011 Flag
Make a solution of powdered dishwasher detergent and hot water. Use a cup in a sink or dish pan, and soak the pan overnight. Use a nylon scrubby to remove the grease easily.
---
By Gale Silveira 35 01/31/2011 Flag
Soak in a sink with water and bleach several hours or overnight. I always clean my Corning Ware and Corelle dishes this way. Easy.
---
My dishes have marks from the silverware. I tried bleach but it didn't work. What can I do? I have had them for a long time and love to keep them white. Please help.
By Angela from Clovis, CA
AnswerWas this interesting? Yes No
Ad
---
---
Most Recent Answer
How can I get the worn in food stains out of my White CorningWare Baking Dish.
Ruth from Harlingen, TX
AnswerWas this interesting? Yes No
---
Most Recent Answer
By Sarah (Guest Post) 09/18/2007 Flag
I let mine soak in plain non dilluted vinegar over night.
---
How do you get burned food off a porcelain baking pan?
By itsibits from Bakersfield, CA
AnswerWas this interesting? Yes No
---
Most Recent Answer
By Debby Tangblade 3 30 06/07/2009 Flag
Place a bounce dryer sheet on the burnt part add a some water and let set over night. That should remove baked on foods. I have tried this with downy liquid too and it works.
---
I have some old plates with yellowing on the bottoms. I soaked in denture tabs it helped, but the stains are still there. Any ideas?

By Angela
Solutions: Cleaning Stained CorningWare
Do you have knowledge about this guide topic? Feel free to share a solution!