Giving a useful gift can help a new graduate get started on their career. This guide contains college graduation gift ideas.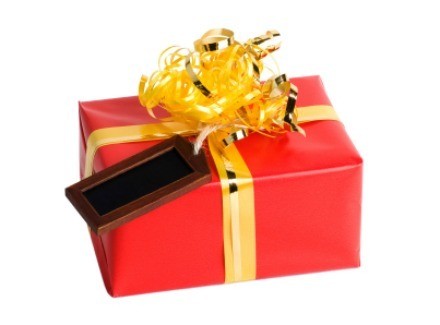 My niece will be graduating from college in a few weeks. What could I give her for a present? Over the years I have given her many picture frames, keepsake boxes, photo albums, journals, and address books. I don't think she wants any more of those. She has all the luggage and cosmetics cases she'll ever need. She uses her cell phone for a travel clock. Would a crucifix be appropriate? She wears one all the time. She also likes to travel(in the US). Is there something I could get her for that? I don't travel, I don't know what travelers use. Thanks for any suggestions.

Peanut from Virginia
---
Most Recent Answer
May 23, 2008
When I graduated, I was broke and had way too many things. I was really stressed out about money (will I be able to pay the bills between graduation and the first paycheck?). So money was really helpful. Ask her parents - if she has plenty of money then something more personal would be appreciated.
---
A close friend of mine is graduating from IT college. But, he's been living on his own for several years so he doesn't need any household items. He is moving a month after his graduation, so I don't want to clutter him with more stuff to move! Any ideas on gifts I can give him that won't take up space in his moving van but will be useful or appreciated? Thanks!
By Freya1970 from Halifax, NS
---
Most Recent Answer
By RoseLeviosa 1 Flag
June 8, 2012
Money is really the best. My sister and I have both graduated in the past 2 years and each were given about $1000 in cash and a couple hundred in gift cards. I will tell you, it helps a ton! Especially if he is going on to more schooling. And that much came from mostly people giving us $20, and a few up to $150, so no matter what you can do, it will help him immensely. And of course a thoughtful card/note is lovely.
I have not read most of the responses but I just want to throw out; graduation theme gifts are very nice at the time, but a few weeks after graduation, mine went into storage. The graduation hype was over and I had no room. A few of the books are on my shelf still, but the frames, stuffed animals, knick-knacks are all tucked away in a box in my closet along with my gradation robes.
Hope this helps!
---
By Sandie 39
This year, I am giving pre-paid name brand gasoline cards to graduates. If I, as an adult am finding it hard to swallow the current gas prices, I can't imagine too much more welcome a gift for high school or college graduates...
Can someone help me choose a college graduation gift for my 21 year old son? I don't have a lot of money, so maybe up to $100.00 and that's pushing it.
By Kathie
---
Most Recent Answer
By LaNett Bartos 7 Flag
April 2, 2012
We have just saved money until they head off to school and then when we figure out what they need. We will go to walmart or where ever, and we buy what they need.
We have graduated 2 girls and our son this year and this is what has worked best for us!
By Sally 3
I would like help with gift ideas for a female graduate from university with a commerce degree.
By Sally from Saskatoon, Canada
---
Most Recent Answer
By Suntydt 75 877 Flag
February 13, 2011
Here is a graduation package:
Give her a savings bond, a Walmart gift card and a letter of reference (personal reference for perspective jobs).
This has become my favorite gift for graduating high school seniors or kids presently in college.

Have professional business cards made for them.

I came up with this idea while attending an Eagle Scout Career Day dinner in Washington, DC. My son was meeting business professionals who were serving as mentors for the 300+ Eagles attending the dinner. When one gentleman gave my son his business card, he tore a piece of paper then proceeded to write down his contact information. As a mother I was mortified because my son's penmanship is horrible.

A day or 2 later I got online and found a company which prints business cards quite inexpensively. (Some were even free if you don't mind the business name on the back.)

The card I designed has his university name as the header line, with his name, college major, cell number, address and email address. Now when he's meeting professionals while looking for internships, he has something presentable to give. It also makes a great first impression. (Note to Moms: Please make sure your child has at least 1 proper email address to handle professional mail. BigDaddy00001@yahoo.com and HotLegs21@yahoo.com aren't taken seriously in the business world.)

Source: My brain child!

By Pearl from Gaithersburg, MD