Cooking Pinto Beans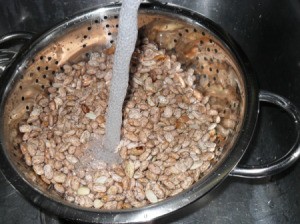 As a southern gal, I must have pinto beans every now and again cooked by me and not from a can. Since I got old and my hands became arthritic, it was difficult to rinse the beans and lift the slow cooker or large bean pot to pour off the water used for washing. I then had to lift the vessel into the slow cooker or onto the stove.
I now get my sinks hospital clean, set my colander in the sink and swish the beans around under running water with my hands for five or six minutes. They will be lighter in color after being washed. I dump them into my pot of choice and fill with water using a glass.
I also have started keeping my beans in an old applesauce jar. It's much easier to deal with than a bag of beans flopping around. I don't drop nearly as many beans this way.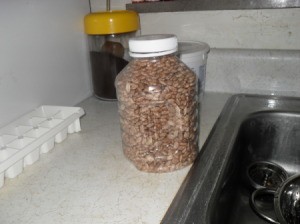 By Marty D. from Knoxville, TN
Feedback
Post Feedback
Add your voice to the conversation.
Related Guides
Related Posts