Crafts Using Potpourri
I have about 20 bags of potpourri and I was wondering if anyone has any idea what I can do with them for crafting? I plan on using some of them for firestarters (stuffing paper toilet and paper towel rolls with potpourri and pouring wax into it and hardening, then I'll cut them into small discs and use them when I need to make a fire for my fireplace).
I have so much that I don't know what to do with them. Can someone please give me some good ideas about what I can do with them? I'm not really interested in their smell too much so I'm not looking to make wreaths or gifts out of them. I might make a few hobo stoves with them as well, but need other ideas. Please help.
By Loleini
Answers: Crafts Using Potpourri
Read answers for this question below.
You would need some wide lace, about 2-3" in diameter. Then some scrap ribbon and a rose or other embellishments.
Simply measure out 6" or so of the lace, fold in half and sew up the sides, and crush the potpourri before you spoon some in. Then, gather the top 1/3 and decorate with your ribbon and such.

This little hanger is great for closets, bathrooms, or cars. It's also easy and cheap to make for gifts or that local bazaar you might want to set up a table at.

N-JOY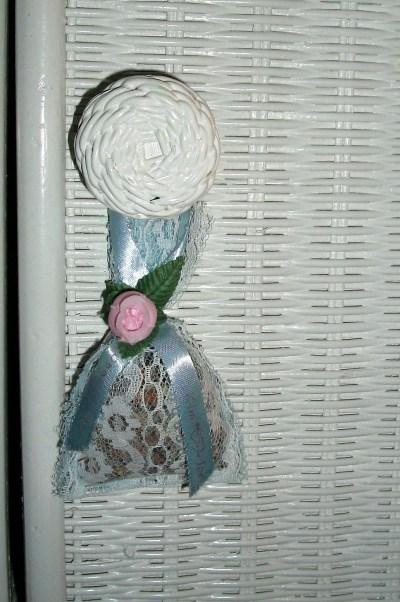 Answer This Question
Add your voice to the conversation. Click here to answer this question.
Related Guides
Related Posts