Do you want a fancy, yummy dinner with almost no effort? You need only 2 ingredients to prepare a meal good enough for company. Please try this, I think you'll be happy. It's so easy!
Total Time: About 5 minutes prep
Yield: Serves around 7 or 8
Source: A busy Mom's desperate mind! :)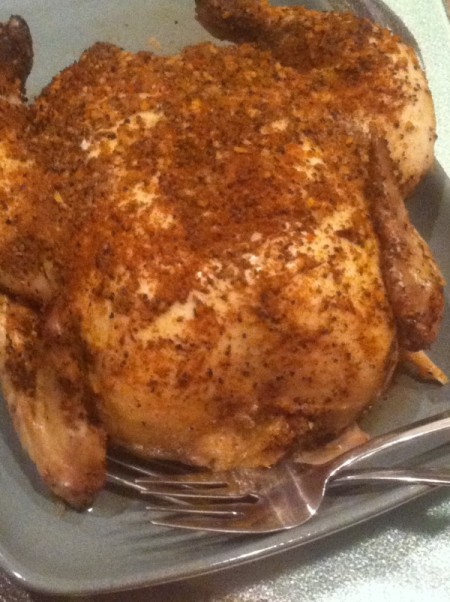 Ingredients:
1 average sized chicken
1/4 cup mesquite seasoning
2/3 cup water
3 Tbsp Cornstarch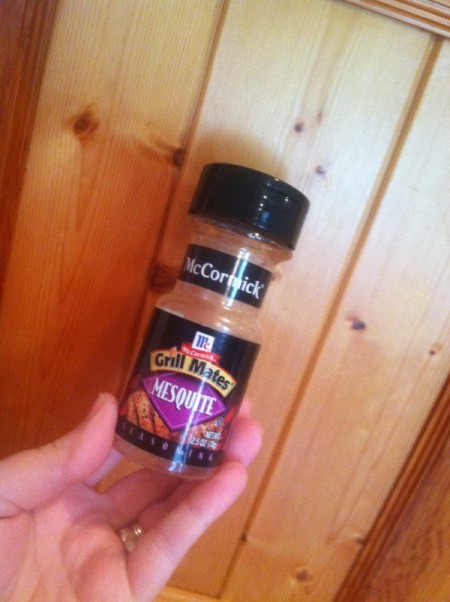 Steps:
Place your chicken in your crockpot.
Rub all over with 1/4 cup mesquite seasoning. You may wish to try another, lemon pepper would be great too! :) Believe it or not, you do not need any liquid, it makes it own. It is very tender and moist when done!

Cook on high for about 3 hours and 20 minutes.
Place your chicken on a serving platter and set in microwave to keep warm till your gravy is done. *You do NOT need to turn microwave on, door being shut will do the trick.:)
Using a mesh colander, strain the drippings from the bottom of the crockpot. You just want to remove the solid bits.
Pour your strained drippings into a saucepan. Add 3 Tablespoons of cornstarch to 2/3 Cup of cold water and shake well. Add this to your pan.
Cook on high whisking constantly for only 2 or 3 minutes. All done!!
You will end up with about 2 cups gravy.

* You could probably cook this longer on a low setting if you must be gone all day.
December 8, 2014
0

found this helpful
Top Comment
That looks delicious and the gravy is gluten free.
Just in the past few weeks, I learned how to make gravy using corn starch instead of flour. For a little extra flavor, I add a Herbox Beef Bouillon cube.
I have had to eat gluten free for the past 5 years and being able to have gravy again is a real treat for me.
December 8, 2014
0

found this helpful
I'm going to try this.
December 9, 2014
0

found this helpful
Placing the chicken under the broiler after it's cooked can crisp the skin for a roasted chicken taste.
December 10, 2014
0

found this helpful
Good idea bryguy, I will try that, thanks.:)
December 11, 2014
0

found this helpful
Looks delicious. I bet it would be really tender, too. Yum!
December 12, 2014
0

found this helpful
Awesome sauce... thank you.
December 26, 2014
0

found this helpful
I will try this no brainer recipe! You can't get any easier than that! And yummy!
December 29, 2014
0

found this helpful
This chicken sounds delightfully easy. I can't wait to try it!