Dog Coughs After Drinking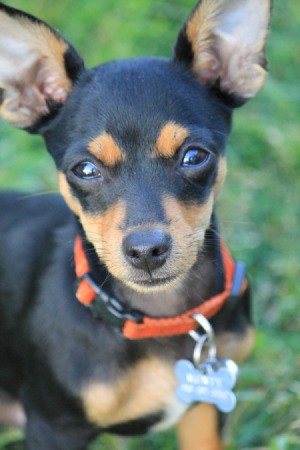 I have noticed that every time that Monty takes a drink of water he coughs. Should this be something to worry about? Monty is 5 months old, a Min Pin/Chi mix or maybe a Manchester. I am not sure what breed he is; my husband rescued him.
By Renee M.
Best Answers: Dog Coughs After Drinking
These are the best answers for this question.
Dogs have a little flap in their throats which sometimes gets stuck. Talk to your vet about the technical terms. My two dogs have had it for years & although it's distressing. It us unlikely to be life threatening at this stage - small dogs are prone to this problem - Tricia I think it's called. I just rub their necks to comfort them in the hope it will open the flap up - you can google the problem to put your mind at rest.
More Answers
MY dachshund does this quite often. After drinking, after eating grass and sometimes for no apparent reason.
Answer This Question
Add your voice to the conversation. Click here to answer this question.