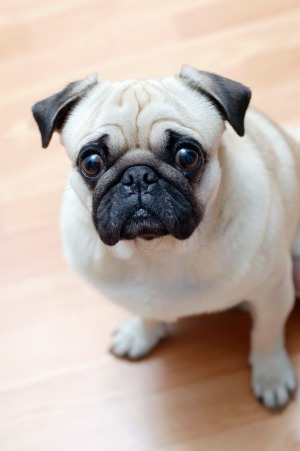 Dogs are very territorial by nature and mark their space to alert other dogs. This is fine in the wild, but not in your livingroom. This is a guide about a dog marking territory in the house.
Ad
---
Questions
Here are questions related to Dog Marking Territory in the House.
I just got a 2 year old alpha male dog and I can't stop him from lifting his leg on everything. It's even worse now that my daughter lives with me, and she has a male dog. What can I do to stop this?
By Barbara from El Cajon, CA
AnswerWas this interesting? Yes No
Ad
---
---
Best Answers
By c g 3 10/26/20080 people found this helpful
You absolutely need an enzymatic cleaner like "simple solution" some grocery stores carry them in the pet isle but it is usually cheaper to get them in large quantities at a pet store or Wal-mart sometimes, especially if they have marked all over the house.

I'd also call your vet to make sure they don't have urinary tract infections or something medically wrong.
---
By mEL (Guest Post) 10/27/20080 people found this helpful
Crate training.
---
By Maryeileen 76 1,143 10/27/20080 people found this helpful
You don't say if he is neutered or not. If he isn't, get him neutered ASAP. Also, as someone else has said have a vet examine him because he could have a bladder infection, UTI, etc.
---
By Estella 18 04/06/20090 people found this helpful
Check via Google for canine belly bands. A male who marks is just doing what instinct tells him to do so please don't punish them. You can find individuals as well as rescue organizations that sell male belly bands for less that $10 including shipping. I don't recommend you buy the ones at the pet stores as they aren't nearly as nicely made & cost almost 3 times as much. I just got one for our Yorkie granddog & we're thrilled. Well worth the investment as keeps dog & animal lovers both happy. :)
---
I have a male dog who is 6 years old. He has been fixed for years and I thought that would stop him from marking on the corners of my furniture. He still has not stopped. He's ruining my furniture and I keep having to clean them, only to find he marked the corners again. My husband wants me to get rid of him. He is very healthy the vet checked him. Please help.
By Margi from IN
AnswerWas this interesting? Yes No
Ad
---
---
Most Recent Answer
By Dena Roberts 35 491 10/18/20100 people found this helpful
You should try changing whatever you are cleaning the furniture with! Dogs often "mark" things to cover smells they don't like!
---
I thought of a way to protect my furniture from my sometimes indiscreet boy dogs by using vinyl flannel backed tablecloths. I don't want to use anything that requires me to directly attach the ruffle to the furniture (Velcro, buttons, hook and eyes, etc.), so, I guess heavy duty elastic would probably work best. Could anyone walk me through the process?

By Anna V.
Our 2yr. old Pug started marking in the house when he sees a cat or sometimes people passing our door. He is a very friendly dog with animals and people, but when he has a door between him and them he barks then marks. What do I do? He is neutered and was doing really well, then. Is there a right way to show or tell them that they are not doing right?
By tutu 808 from Honolulu, HI
Solutions: Dog Marking Territory in the House
Do you have knowledge about this guide topic? Feel free to share a solution!