Finding Discontinued S.A. Maxwell Wallpaper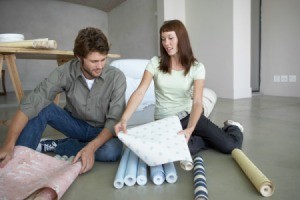 Whether your need is due to damage or not buying enough paper, finding discontinued wallpaper can be time consuming. This is a guide about
finding discontinued S.A. Maxwell wallpaper
.
Questions
Ask a QuestionHere are the questions asked by community members. Read on to see the answers provided by the ThriftyFun community or ask a new question.
I am in need of 1-2 rolls of S.A. Maxwell wallpaper, pattern no. 7081-499. Does anyone know where I can get this?
February 27, 2017
0

found this helpful
these are notiriously hard to find.
What I would do if I were you is set a google alert for when this paper appears on ebay by going here
www.google.com/alerts
and in the search window, look for
"S. A. Maxwell" wallpaper 7081-499 inurl:ebay.com
that way any time someone lists this for sale, you will get an email notification
you can do the same but instead of inurl:ebay.com you can put craigslist.org or any other site instead
I am in need of 1-2 rolls of S.A. Maxwell 7245875 Vintage Tuscany in order to finish my kitchen. Paper was made in 2003, discontinued in 2006 or 2007.

Sherry from Pittsburgh, PA
July 9, 2010
0

found this helpful
I have 4 rolls of vintage tuscany, but the number is 7245852. Could it be the same or is a lot of patterns called vintage tuscany? It is green and gold with leaves and birds on it. If you can post a picture, then I can tell you if it is the same. 7/9/2010
I am looking for a "barn loft" border and the coordinating paper with a tan background and red stars. I don't know the pattern numbers but they are from the discontinued wallpaper book, Maxwell Kidz Vol. 2. Please help!

Jill from Ashland, KY
March 22, 2008
0

found this helpful
Ask an interior decorator -- if anybody knows where to get it, they will.
November 29, 2011
0

found this helpful

I am short wallpaper border 7253-631B from S. A Maxwell's book Antiquities. The pattern name is European Country. Please help me get my project finished if you have this wallpaper border.
By Carolyn
I am looking for wallpaper from the S.A.Maxwell Co. I've been told where we bought this paper 7 years ago that Warner bought them out. I need to buy 2 more rolls of this pattern #7026-109, Vintage Colonial, lot # 002. The design repeat is 52cm.
By Jerry from Overland Park, KS
I am looking for a wallpaper pattern called Lincoln Park by S.A. Maxwell. The book has been discontinued, but is there a way to locate it?
By Rosanne from Boston, MA
I am one roll short of wallpaper border by S.A.Maxell European Country pattern # 7253-631B. It has Boston Terriers on it. Can anyone help me find just one roll? Thanks.
By Carlin from Mid MD
I am looking for S.A. Maxwell Co. 7007-364B Americana wallpaper border. It has a red edge with striped hearts and white stars. I need one roll.
By lmayer2122 from Lake Worth, FL
I am looking for a Wallpaper Border SA Maxwell Co. 7179-321B. Navy edge, quilt pattern with blue heart in center, 8 point blue star, filled with beige, burgundy, and green triangles. Need two rolls.

lbhome from Indiana
Related Content