I am looking to print pre-made file folder games for my four year old. I've found tons of sites that have ideas or games you can purchase, but I am looking for something pre-made that's free. Any suggestions?

Thanks!
Mindy
May 19, 2008
0

found this helpful
I don't know about file folder games, but www.dltk-kids.com is a great site!
I have just been on www.childcareland.com/free.html it is fab. My kids loved all the pages I printed out!
Looking for free, printable bingo cards for a baby shower.

Thanks,

Zane
February 22, 2005
0

found this helpful
April 23, 2005
0

found this helpful
i need a couple of good games to play at an engagement party
September 24, 2010
0

found this helpful
http://www.bingocardsmaker.com
Multiplatform and multilanguage software ...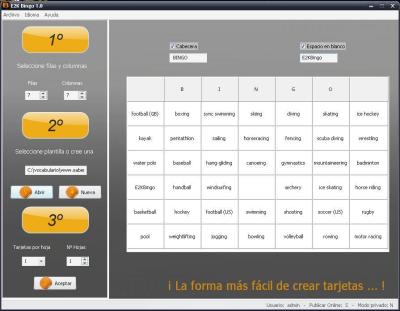 May 3, 2011
0

found this helpful
What about http://www.love o-card-generator ? I use the site myself and print out cards all the time.
I have a senior group that meets every first Friday of each month. I need some printable games for them. I love the games I have found on the net, but can't figure how to buy or download.
Stephen
January 28, 2013
0

found this helpful
If it is something you can see entirely on your screen you can hold down your shift key and press the "Prt Scr" button (usually up on the right. This is your print screen butto and the whole screen will be sent to your default printer.
If you can't see the whole page or as another option you can put your mouse pointer over what you want to print, press the right mouse button on your mouse (referred to as a "right click") and select either SAVE (you will be prompted for a name and location) or PRINT in which case the image/document will be sent to your printer.
A third option is to highlight the text you want to print, press and hold CTRL (control) and the letter C, open up notepad, wordpad or Microsoft Word and then paste what you have just copied. Either press and hold Ctrl (control) and the letter V or go up to the menu and there is usually a PASTE option.