Finding the Value of Antique Lawn Mowers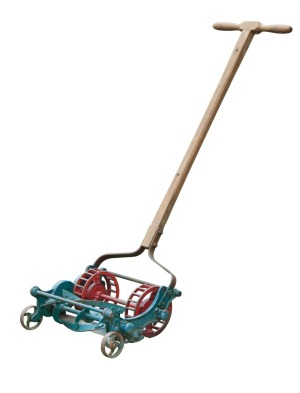 There seems to be a collector for almost every type of antique or vintage tool. This is a guide about
finding the value of antique lawn mowers
.
Questions
Ask a QuestionHere are the questions asked by community members. Read on to see the answers provided by the ThriftyFun community or ask a new question.
Can you tell me how much my lawnmower may be worth? It is a Simplicity; I had never heard of them!
April 4, 2017
0

found this helpful
Is it anything like this one? Check out the price here.
April 4, 2017
0

found this helpful
you can go to mowerparts.com and start researching there.
February 27, 2017
0

found this helpful
It would be helpful to know the year, but what can be seen just from this is that in 1958 it cost $85: https://news.go 493723&hl=en
March 1, 2017
0

found this helpful
mowpart.com has prices for used models.
I found a old electric lawn mower. The name of the mower is Ezy Kutz. It was made by Bearings Transmission Inc. of Memphis, Tennessee. Has anyone ever heard of it?
January 2, 2017
1

found this helpful
There is a British website called http://www.oldlawnmowerclub.co.uk/ I'm not sure if they could help with an American lawn mower, but you could try.
My husband was cleaning out his garage and found an old Rumsey electric lawn mower. It works! I can't seem to find any information about it except an ad from 1946 and one that does not work on eBay for $600.
Does anyone know anything about these mowers and their actual worth?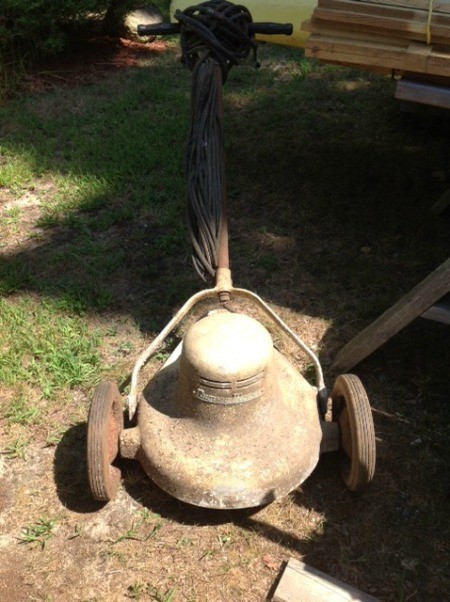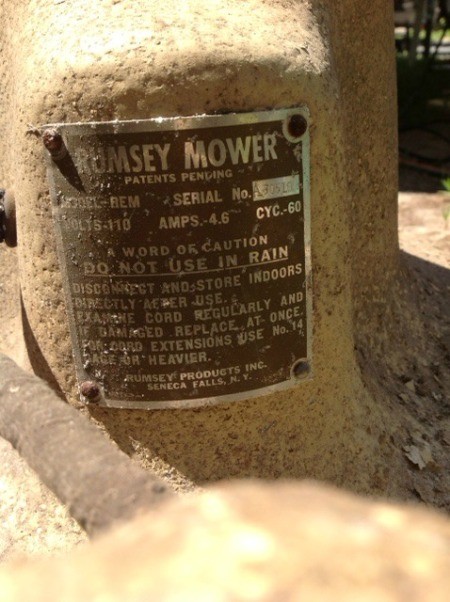 October 24, 2016
0

found this helpful
I too have a Rumsey Electric Lawnmower that works and is in better condition than the one pictured. I am also trying to get a value of this lawnmower.
January 3, 2017
0

found this helpful
I would recommend that you go to the American Pickers website. If anyone can tell you the value, they can. Either that or Rick's Restorations. If they don't know the value, they might be able to point you in the right direction for finding out.
April 17, 2017
0

found this helpful
Is it for sale?
I found a old Craftsman Sears and Roebuck riding lawn mower. From what I have found online I believe it is a 1962 model, but I am not 100% sure that is the right year. If anyone knows the exact year and the value of it please share it with me. The model number is 131.8151. Please help!
January 20, 2017
0

found this helpful
I did not easily find anything on the internet, but here is a great site apparently dedicated to those who are interested in vintage Sears garden tractors and things http://vintages dentractors.com/
I would like to know the value of my 1948 Coldwell-Philadelphia Bear power mower. It has a Briggs & Stratton Model WI motor. The engine does turn over.
I'm looking for information about old Huffy push mowers, such as how rare and value, etc. Mine has a Briggs & Stratton engine. It has a 21" cut and it's white and orange in color.

February 27, 2017
0

found this helpful
an ebay search indicates that they can go fro $50 to $300, depending on the quality, year, and demand. Definitely this is a very nice antique, and is especially valuable when it can be made to work.
I found an old Clipper Mower Company mower. It it the sickle bar type that has blades that go back and forth when the wheels roll. It is very old, but is in good shape. Does anyone have any idea what it might be worth?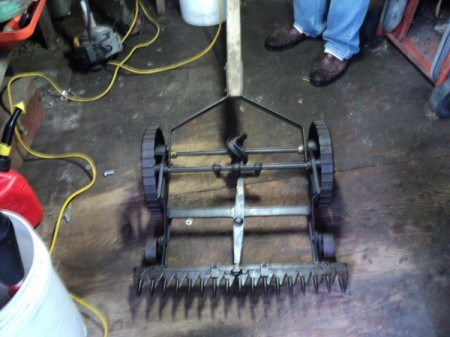 September 16, 2015
0

found this helpful
I'm sorry, spell check changed the name....the mower is made by the Clipper Mower Company, not the Clinton
Editor's Note: Name changed in post.
March 13, 2016
0

found this helpful
I just sold mine at a flea market for $90.
February 22, 2017
0

found this helpful
i have one that is similar; patent dates on inside of wheels from 1895 to 1900 and the handle is marked "Red Diamond Senior ........." illegible. I bought mine in New England for $165.00. It has original red paint on the metal parts.
I have a 1930s Cooper "Royal" lawn mower, 4 HP engine, with rope start (wrap around pulley). It also has a ride behind Sulky attached. It is almost restored, with a recent rebuilt carburetor.
What's it worth?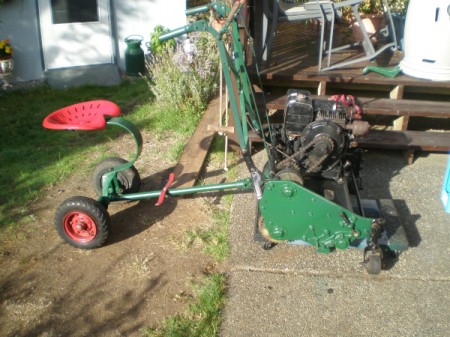 I was trying to get some kind of idea on the value of my Caldwell Cub. What I have found out is that it is a not too common; it is a very early Coldwell Cub.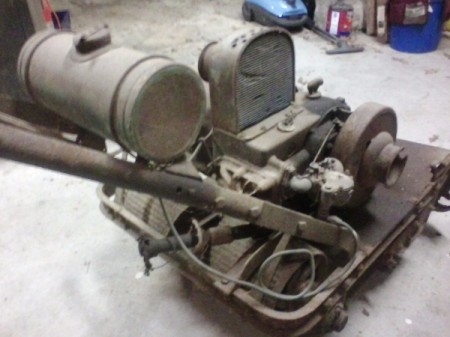 The earliest models did not have a throttle lever. The other obvious early feature is the side plate of the cutting unit and how it attaches to the chassis. The engine was made by Coldwell. The unit has compression and everything moves freely. It still has the Brass Bear Cub and original cork stopper for the radiator.
The only things missing are the fan belt and it needs a new muffler. It has been in the family forever, but I have not had it running for many years. Any info or value on it would be deeply appreciated.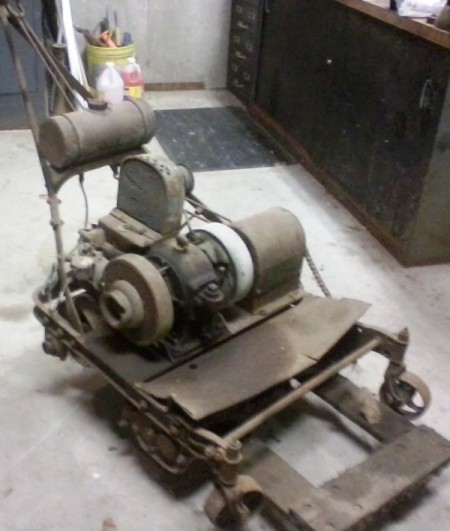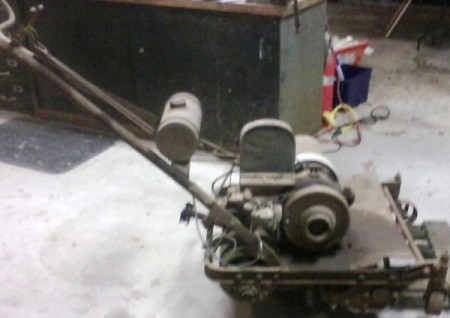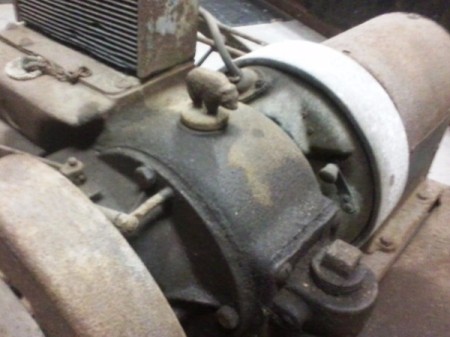 March 8, 2015
0

found this helpful
I have my grandfather's Huffy hytamatic lawn mower model number 187, type 6012. You have to plug it in for it to run. It still runs great. Can you tell me if it's worth anything? Thank you.
By Lorraine H.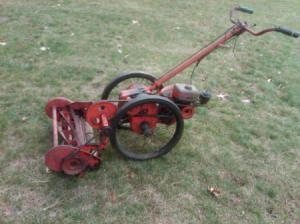 I have a 1951 Jacobsen power unit with a reel attachment. I would like to know how much it is worth. It is in very good condition.
Related Content