Having guests over doesn't have to be an expensive proposition. Use these tips to help make your next gathering festive and frugal. This is a guide about frugal entertaining tips.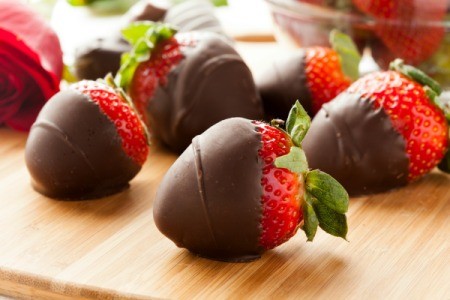 By Carolyn 21 3
In my small community there are many traditions including having enough food for people that visited around a meal time. It was important to feed them, so this was done by taking out a few more things than was needed for our family. If the meal was made and someone came, my mom would quietly cut the servings of meat, fish, chicken or pork in half and add water to the gravy or soup. We all loved most company, so it was OK with the family to share.
When friends would stop by to talk due to some trouble or upset that needed another persons input, mom would have tea and a snack put on the table, then sit and listen. These snacks were made at baking time once a week - 1/3 would be put away for company.
I still do this. I have a few things in the cupboard that are easy to put on a nice plate and serve.
By Carolyn from Chilliwack, BC
Do you have a frugal story to share with the ThriftyFun community? Submit your essay here: http://www.thriftyfun.com/post_myfrugallife.ldml
After 50+ yrs of marriage I am now a widow. How do I become a content and successful single? I need ideas for entertaining, travel, and meals.

Thanks,
Lady Bet
---
Best Answer
By Patty Zion 6 31 Flag
February 1, 2005
Check out your local senior center activities! I used to be a center director, and the services provided are amazing. Things like dance classes, lowcost lunches, health screenings and information, quilting groups, book clubs, special events, exercise classes. And it's all free or very low priced.
The best part is, you get to be around friendly, happy people your own age. I met some of the happiest people there.
Participate in their volunteer opportunities, too. You can answer phones, serve dinners, deliver meals to the homebound, or help with fundraising. All the volunteers I worked with said it was the best thing for their own health and attitude.
zballoongirl
---
By badwater 263 654
If you have frequent visitors, keep a plain cheesecake or pound cake in the freezer to bring out for refreshments. No need to buy a can of pie filling for topping, unless you want to. We all have jams and jellies in the cabinet or refrigerator. Spoon out a few spoonfuls into a microwaveable cup. Lightly warm till it reaches a consistency that you can drizzle it over your dessert or on the sides or around the rim like some fancy restaurants do. No need for whipped cream and other garnishes, for a lasting remembrance of your get together.
By Melanie F. 19 6
Call a local technical college. If they offer a culinary class, they may make a cake or other dessert for you for a nominal fee or for free as practice for their students. My daughter wanted a "mad hatter" cake for her birthday. A mad hatter cake is a topsy turvy cake covered in fondant.

I called a local bakery and it was going to cost $150 for a very small two-tier cake. So I called the local technical college. The culinary class needed a cake decorating project and offered to do it for free.

Source: My sister's idea to call the college.

By Luv to Cook from NC
Would you love to throw a party, but you don't have enough nice serving dishes? Well here are a couple of low cost ideas.

First remember that serving dishes don't always have to match your dishes. Keep a look out for coordinating pieces that will match your dishes at thrift stores and yard sales. I found a bowl that matches, but it is too small so I pair it with a platter. Turn the bowl over and set the platter on top. This is where clear glass works well as it matches everything and the great thing is that you can buy clear glass trays and bowls at every thrift store in every part of the country for very cheap. Clear glass is great for partyware as it reflects the light from candles or twinkle lights set on a table. When searching your thrift store look for trays and bowls that are not dishwasher damaged, cracked, or chipped.

Large punch bowls can be used for potato salad or any large salad. Punch cups can be used for individual deserts or salads just think of the handles as a great place to put a bow or attach a spray of silk flowers.

All the party experts talk about setting tables with lifts and levels and I have a neat way of making footed serving dishes. While you are searching the thrift stores and yard sales keep your eyes open for tall clear glass vases. When you get them home match them up with some of your glass trays. You can start with a clear salad plate if you like. Turn it over so the bottom side is up and using clear silicone glue the vase turned upside down to the plate. Allow to dry, this should take 24 hours. Now take the glass tray and glue it to the bottom of the vase right side up. You now have an elevated serving piece. Depending on the size, you can put anything from snacks to sandwiches or a cake on it. You can also do this with a large brandy snifter and a small glass plate. Look around, vases and glasses come in all different sizes just let your imagination wander. These are not dishwasher safe so they will have to be hand washed, but people will be amazed when you tell them how you made them.

Always check the silverware bin at the thrift store, you will be amazed at all the large serving spoons and forks you will find there for just pennies. Look for pie servers, cake knifes, and salad tongs in the kitchen bin. I also pick up any silver plate I find as I can either set an eclectic table with mismatched patterns of silver plate or if the tines or bowls are pitted I can cut that part off with a hacksaw and bend the handle around to make neat napkin rings.

Have fun with it and I hope your next party is a big success.

By Debra In CO