Fuzzy (Cat)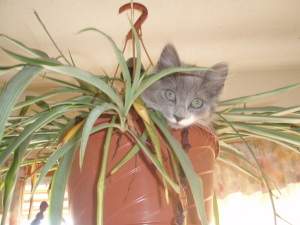 Fuzzy is a 10 month old long haired cat. Fuzzy's mom showed up on our doorstep pregnant last September, on you guessed it, Labor Day. She proceeded to have 5 kittens. I kept the mom (little Orphan Annie) and Fuzzy, who has provided us with endless entertainment and madness! She loves to climb! She hides in our houseplants, in boxes and bags, and perches up on the branch of a tree if allowed outside. Pets are wonderful companions, but please be a responsible pet owner and have your pets fixed. Unwanted pets are endangered pets in the wrong hands.
By Donna from Sterling, PA
Feedback
Read feedback for this post below. Click here to post feedback.

By
07/16/2012
What an adorable face & such beautiful green eyes! I hope she doesn't pull that plant down! What you said is so true, and you were kind to keep Fuzzy & her Mom. Cats do indeed provide us much merry madness to enjoy. Please share more photos when you can. Best wishes to you & your kitty family.
Photos
Here are photos related to this page. Rate the photos that you like the best.
Click here
share a photo.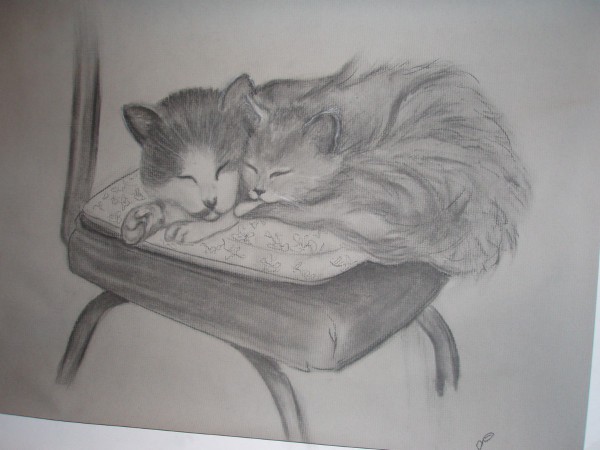 Little Orphan Annie showed up at my doorstep (on LABOR day no less) pregnant and hungry. She gave birth to 5 kittens, one being little Fuzzy Wuzzy pictured here.
READ MORE
Questions
Do you have a question related to this page?
Post Feedback
Add your voice to the conversation.
Related Guides
Related Posts