Fuzzy Wuzzy (Domestic Longhair)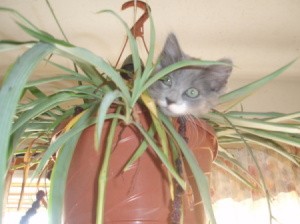 Fuzzy Wuzzy is a 10 month old domestic longhair. Fuzzy's mom showed up at my door, very pregnant, last year on Labor Day. She gave birth to 5 kittens (including Fuzzy) and I found good homes for 4 of them and kept both Fuzzy and her mom- Little Orphan Annie.
Fuzzy has always loved to climb, curtains, furniture, counters, and napping in my hanging plants! She got outside and she immediately climbed a cedar tree next to our house and sleeps up there. She is an adorable little character.
Please pet owners, have your pets fixed! It's not fair to them nor to whoever ends up taking care of unwanted pets.
By Donna from Northeast, PA
Feedback
Read feedback for this post below. Click here to post feedback.

By
07/27/2012
Hahaa. You are are probably right about naming her "Mischief" but we named her when she was just a little fur ball (see attached photo).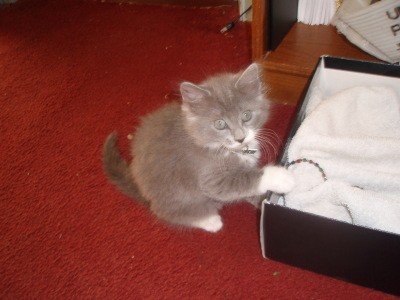 By
07/26/2012
What an adorable kitten! Thank you for rescuing Fuzzy's Mom and making
sure that she and all the babies found a good home!
You are an awesome lady!
Also, thank you for the reminder to spay/neuter pets!
Unwanted litters lead to pain and death for the unfortunate babies, and sometimes for the mother as well.

By
07/25/2012
Maybe you should call your kitty "'Mischief " as it looks like she's full of it. What a sweetie.
Photos
Here are photos related to this page. Rate the photos that you like the best.
Click here
share a photo.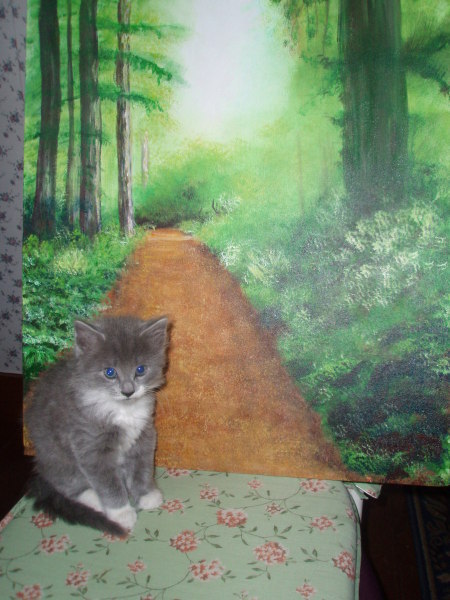 Fuzzy was 3 weeks old in the photo, but 11 1/2 months now! She is a domestic long hair cat. Fuzzy was born this time last year after her mom showed up at our door.
READ MORE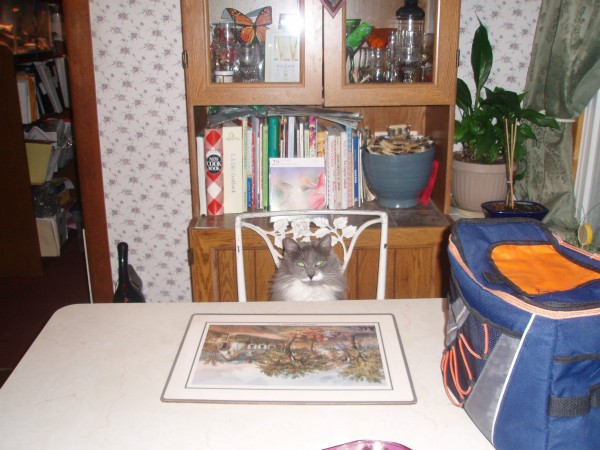 I have to laugh when we sit down to have a meal and our little kitten Fuzzy takes a seat at the table, like she's waiting for us to serve her!
READ MORE
Questions
Do you have a question related to this page?
Post Feedback
Add your voice to the conversation.
Related Guides
Related Posts