At what point is it reasonable to stop giving Christmas gifts to adult nephews and nieces? When they marry? Have children of their own? Turn 25?
By Catherine from outside Boston, MA
November 4, 2009
0

found this helpful
Like OliveOyl, we stopped at 21.
November 4, 2009
0

found this helpful
I'm glad that you asked this question. I was wondering the same thing myself. I've used the age 18 as the last birthday to send a gift. Seems to work out okay. No complaints.
November 4, 2009
0

found this helpful
Our family decided on 21.
November 4, 2009
0

found this helpful
Well, a favorite Aunt of mine, now deceased, told me she stopped giving to nieces and nephews when they turned 21. Sure enough on my 21st birthday she gave me a beautiful gold and black powder compact featuring a horse, but nothing after that. I think go with your heart. Can you afford to keep on doing it? Do you want to keep on doing it? Think about it, then make your decision.
November 5, 2009
0

found this helpful
There really isn't a rule about it. Just do what your heart or your head tells you to. We were childless for many years and then adopted 2 beautiful toddlers as older parents. We'd given and given to so many nieces and nephews on both sides and then decided they were all old enough we shouldn't do anymore. I stopped with birthday gifts when they each turned 18. It's funny that no one has seen fit to give to our kids the way we did to theirs but really it doesn't matter. I'm so happy to have kids to buy for and now just focus on them.
Do you feel pressure to keep giving to nieces/nephews? Really you shouldn't and it should be something you want to do, rather than feel it is expected. Do they do anything in return. At least write a thank-you or email or give you a call to show their appreciation. That's part of it as well because I know I got angry when I didn't even have my cards with money acknowledged!
November 5, 2009
0

found this helpful
Thanks for all the replies to my question - all were good points. For clarity I probably should have said that my husband and I are in our 60s - he's retired and I'm praying not to be laid off for another couple of years.
My sisters and bothers are younger, have no need to reciprocate (we are childless) and most of them have not taught their children (ages 14 - 33) to say thanks - even when they open the gifts in my presence. I think I'm done gifting, except for the ones who manage to acknowledge the gift in some form or other.
November 10, 2009
0

found this helpful
We have solved the issue by holding a group online white elephant party. Because we live all over the country, we use the internet and eCommerce to have a party and share gifts. We talk about our party all year and it saves us all on travel and the volume of gifts. Last year we shared over 800 comments, videos and images during our online gift swap. It has become the highlight of the holidays for our family.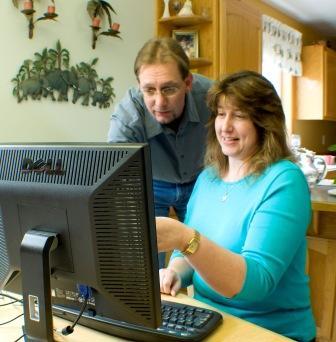 November 27, 2009
0

found this helpful
I have told my grandchildren that range in age from 13 to 23, that when they get so involved with a significant other that the person will be spending holidays with us, that that particular grandchild and the significant other won't be getting gifts. My soon to be 18 year old grandaughter is talking about moving in with a boyfriend when she turns 18, and I reminded her of that fact.
She is still immature enough that she likes presents. I guess it could be called blackmail, and we will see if it works. I have also told her 18 is awfully young to be making that decision. My sisters and I exchange small gifts, but we have never given to neices and nephews.
October 25, 2013
0

found this helpful
I just want to say, as an adult niece... I actually felt hurt when I stopped receiving birthday or Christmas gifts/cards from my relatives. It's not because I expected it, it was just abrupt and I went from having one interaction to look forward to with the family to nothing.
I always wrote thank you notes and personally (face to face or over the phone) said thank you. I even tried to either make or buy something special for my relatives. But like I said, we usually only saw or heard from each other once maybe twice a year so it was a hard blow.
December 1, 2016
0

found this helpful
I know this was years ago you wrote this, but I'm just finding it. How do you host an online white elephant gift exchange?
Read More Answers