Great Egret (Noblesville, IN)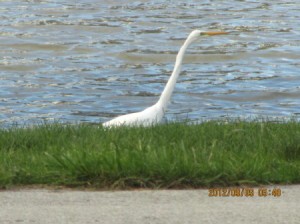 This is a photo of a Great Egret that feeds in the pond I live on. I had a difficult time getting a good shot since they are very skittish. I was finally able to get this one when he landed right on my side of the pond. I literally had to sneak this shot thru my patio door by moving the curtain ever so slightly!
By Robbie from Noblesville, IN
Feedback
Post Feedback
Add your voice to the conversation.
Related Guides
Related Posts