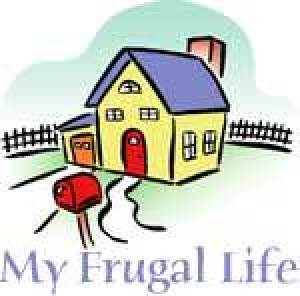 Part Two - Growing up, I had two cousins who lived across the street from me. They were sisters. One was bigger and the other was smaller than me. The clothes went from my cousin to me, then back to the younger cousin. This went on for years. I don't remember getting new clothes unless it was for school or Christmas. It was normal for me.
Things changed after I got to high school. My mother, who had been sick most of my life, got a job. My wardrobe changed, and I finally got a room of my own. Though I was not lacking, I wanted more, which meant more money.
Money I did not have, so I started repurposing my clothes. My journey led me to my own style, which is bohemian chic. Though I did not dress in the latest fashion, my style was me and I did not let anyone sway me. What little money, I could muster went to the local thrift shop and I would go garage sales with my sister. I was the first recycler in my family. I even decorated my room with things from the thrift shop. I am a repainting, restyling and repurposing.
I had learned from Mrs. Hatter (earlier post) on how to make style and restyle. I had started dressing some of my friends. They like my style, and I liked it too. I felt like Molly Ringwald character in "Pretty in Pink". Making do with what you have and looking fabulous in the process.
My thrift shopping ways continued as I got older and had my own job. I just could not stay out of the thrift shop. I remember two incidents that happened that made value thrift shops as the way to go. On one of my shopping hauls, I found a camera case. It was black with silver trim and looked like a box with a flap. It only cost me 50 cents. I used it as a purse. My friends at work raved over that bag. Everyone wanted to know where I got that purse. Of course I told and they couldn't believe it. That is also when I discovered that some of the ladies were thrift shopper too.
My other incident was with my daughter's school. I had moved to an area called Park Forest. She was starting school. The local thrift in the area was only 10 minutes away. I love this thrift shop. They always had colored tag day, each week a different color was half off. A lot of their children clothes were 10 and 25 cents.
One day, I stopped in to see what was shaking. I left with two garbage bags full of clothes. I also found some crafting material (buttons, fabric, paint, and other goodies). Before I left I made sure that I matched up outfits. I washed, ironed, painted, added buttons; the whole nine yards.
My most proud moment came when her teacher sent home a note asking me not to send my child to school in her good clothes. I had to laugh. Those were my daughter's good, bad, everyday clothes. It made my heart proud. Part 3 - My true journey begins.
By Georgetta from Waterloo, IA
Do you have a frugal story to share with the ThriftyFun community? Submit your essay here: http://www.thriftyfun.com/post_myfrugallife.ldml
Editor's Note: Here are the other two essays in this series