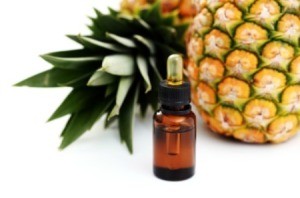 Making your own body products is fun and allows you to control the ingredients used. They also make wonderful gifts. This is a guide about homemade body products.
Ad
---
Solutions: Homemade Body Products
Read and rate the best solutions below by giving them a "thumbs up".
Someone just requested a recipe for homemade body mist so I posted my recipe for her and thought, "Deeli, enter it in to the tip contest too!".
Homemade Body Mist/Splash:
2 cups distilled water
3 Tbsp. vodka
25 drops essential oil (or more if you would like a stronger scent)
Source: Have had the recipe for so long that I can't remember where it came from.
By Deeli from Richmond, WA
To make homemade body lotion, you need 1 bottle each.
Ingredients
pink baby lotion
vitamin E lotion
shea butter lotion or cream
Vaseline, softened in microwave
cocoa butter
Directions
Try to get bottles of about the same size. Mix all these together with an electric mixer. Put into small decorative jars and label. Give to friends.
By kraftykaren from Mobile, AL
Ingredients:
20 fresh English ivy leaves
1 cup distilled water
1/4 tsp. powdered borax
1/4 cup almond oil
1 1/2 tsp. grated beeswax
Directions:
In a blender or food processor, blend together the ivy leaves and distilled water on high speed for 1 minute. Strain this green ivy water in to a clean jar and discard the bits of leaves. Measure the 1/2 cup ivy water and mix with the powdered borax. Set aside.
Mix together the almond oil and beeswax in a ovenproof glass container. Gently heat the oil-wax mixture until the wax has melted. Water bath method suggested.
When the wax has melted, heat the ivy water mixture, but do not boil. Now slowly pour the ivy mixture into the oil mixture.
Pour the entire mixture into a blender and blend on high speed for 1 to 2 minutes, or stir vigorously with a small whisk. Pour the mixture into a clean container and allow to cool completely. You will have a lovely thick, green cream. Yield: 4 oz.
To use: Before showering, take a small amount of the ivy massage cream in your hand and massage well into your body. Give special attention to your legs, hips, buttocks. In the shower, using a clean cotton wash cloth, scrub your whole body with warm water. Before leaving the shower. Rinse your body with the coldest water you can stand.
By JodiT from Aurora, CO
Ingredients:
2 cups white vinegar
1/4 cup honey
1 teaspoon sage
1 teaspoon thyme
1 teaspoon savory
1 teaspoon ground cloves
1 teaspoon bay leaves
Directions:
Combine all ingredients into a sterilized glass jar and store for 1 week-shaking occasionally. Strain and pour into an airtight bottle for use.
By Ellen Brown
Note: Some recipes are not suitable for sensitive skin. Each person is different, so test on the inside arm or wrist for any possible allergic reactions before using these recipes.
Give a "thumbs up" to the solution that worked the best! Do you have a better solution? Click here to share it!