Nothing says summer like a good old-fashioned cherry pie made with freshly picked pie cherries from the farmer's market. Make sure you have some vanilla ice cream on hand!
Ingredients:
1 box prepared pie crust (2 crusts)
pie cherries, enough to make 4 cups when pitted
1 - 1 1/4 cups sugar
1/4 cup flour
milk or beaten egg to brush crust
extra sugar to sprinkle on crust
Directions: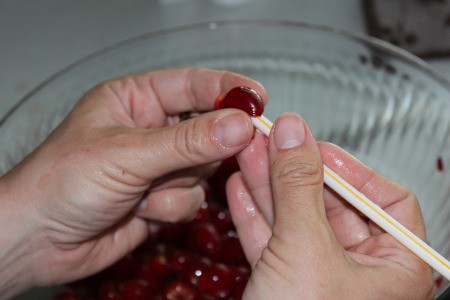 Wash, stem, and pit cherries. The fastest way to pit the cherries (I pitted 20 lbs. of pie cherries this year and tested several) is to remove the stem, insert a drinking straw into the stem "hole" and push the pit right out. I had a young assistant remove the stems for me, which saved a lot of time.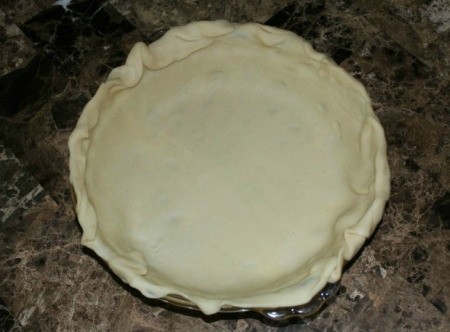 Preheat oven to 350 degrees F.
Press one pie crust into the bottom of a pie plate. Place pie plate on cookie sheet to contain spills.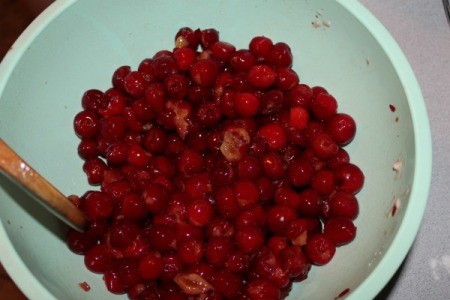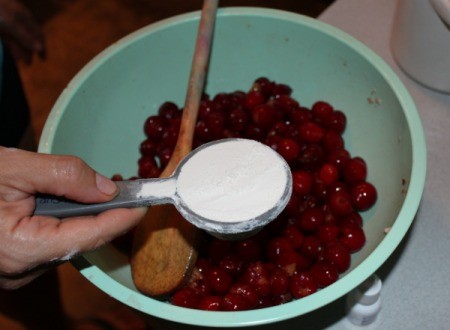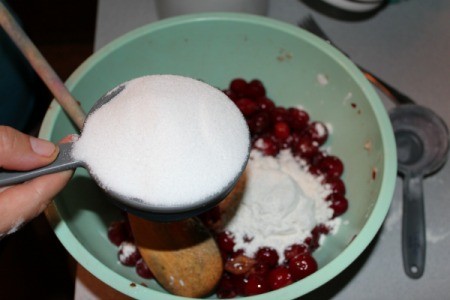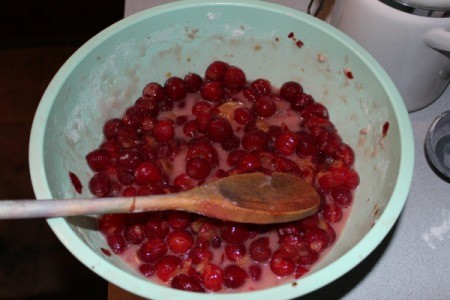 Mix pie cherries, sugar and flour in a bowl.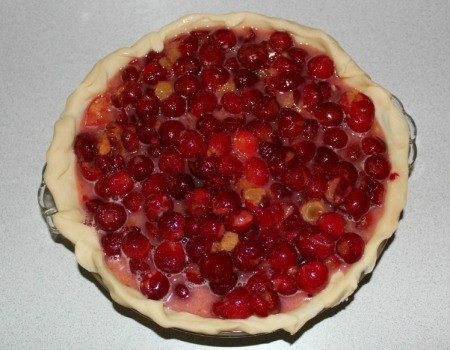 Place in pie crust.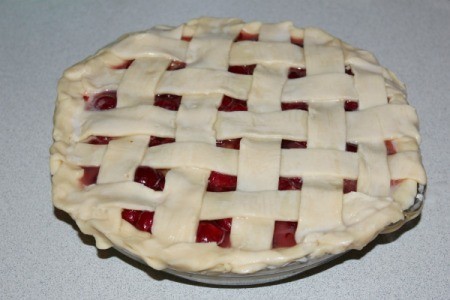 Cut second pie crust into strips. Arrange in a lattice pattern across the top of the pie. Brush with a little egg or milk and sprinkle with a little more sugar.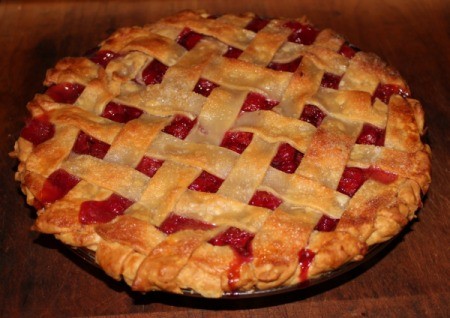 Bake for about 30 minutes or until crust is golden. Let cool and serve.
Source: Better Homes and Gardens New Cookbook
By Stephanie from Hillsboro, OR