Make your own clay for kids' crafts and your own projects. This page contains homemade clay recipes.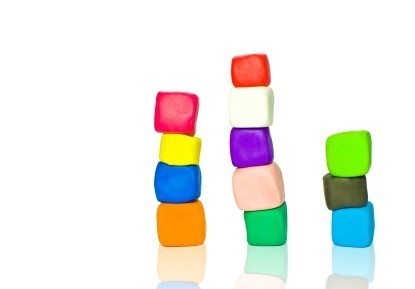 Filter

: All Articles
Sort

: Relevance
I am new here. I am looking for a good pottery clay recipe for making a bowl. My niece is engaged to be married and I want to make a plate/flat bowl for her. I saw one on Pinterest, it was used in the wedding for the ring barrer to carry the rings in. It had a doily pressed into it and the couples initials and some birds perched on the side. I want to make something similar that will last as a keepsake. I would like to paint it and be able to seal it with shellac. Any recipes that would be good for this kind of project and can be made from home cheaply? I don't have much money.
January 17, 2016
0

found this helpful
The best home made clay recipe I have used is called "cold porcelain". There are a variety of recipes available online and you would be able to find one that suits what you have on hand. It air dries, can be painted and sealed and I have unpainted pieces that are over ten years old and are solid. The clay is smooth and light colored. Not for food but very nice for decorative.
This is a guide about making homemade polymer clay. You can make an inexpensive version of polymer clay from everyday household ingredients.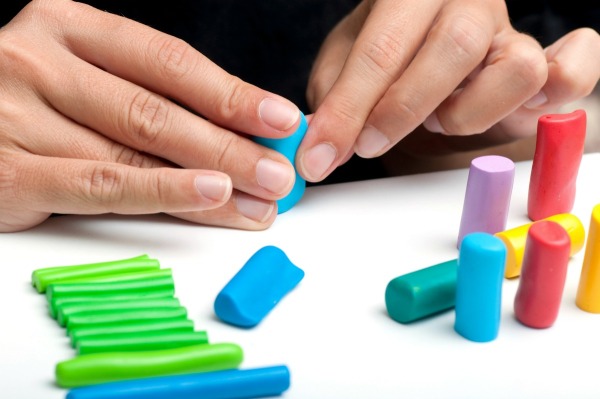 For no-bake craft clay, mix 1 cup cornstarch, 1 1/4 cup cold water, 2 cups baking soda, and food coloring (optional). Combine cornstarch, water, and baking soda in a saucepan and stir over medium heat 3-4 minutes. The mixture should look like mashed potatoes. Add food coloring if desired. Remove from heat, turn onto a flat dish, cover with a towel, and let cool. When cool, knead like bread and store in an airtight container.
By fossil1955 from Cortez, CO
Ingredients
1 cup flour
1/2 cup salt
1/4 cup water
2 tsp. salad oil
Directions
Mix and add color as desired. Can be molded, dried, and painted with water colors.
By Robin from Washington, IA
I want a recipe for making polymer clay.
Joyce
Anyone have a recipe for salt based play clay or porcelain cornstarch clay?

Granny Gnome from Oregon
By guest (Guest Post)
Flag
June 4, 2008
0

found this helpful
2 Cups Flour
1 Cup Salt
2 Tbsp Vegetable Oil
3/4 - 1 Cup Water
Instructions:
Mix together flour and salt. Add the oil and then slowly add the water and stir until you get a nice clay consistency. Once completely mixed, make into the desired shapes. Bake in a 250 degree oven for approximately 1 hour. This will vary depending on how thick you creations are. One hint, do not make shapes too thick or they will crack with baking.
I've developed an algebraic system for creating a variety of colors for polymer and modeling clay. It's similar to the technique for mixing food coloring. What I do after conditioning the clay (I use the colors red, blue, yellow, black, and white) is form balls about 1 cm. in diameter for each color, making sure to put the unused balls in an air-tight container. I then combine the colored balls using my system. For example 4B+4R means combining 4 blue balls with 4 red balls, 2Y+6R means combining 2 yellow and 6 red balls and so forth. It's much cheaper than buying pre-mixed colors and a lot more fun.

By Angela from Sault Ste Marie, ON, Canada