Buying one or more pet carriers can get quite expensive. This is a guide about homemade pet carrier ideas.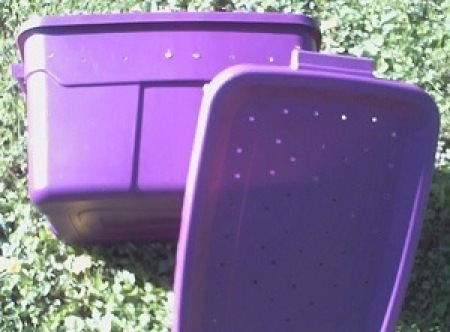 By Karen Taulbee 2 2
Editor's Note:
Make sure your pet has proper ventilation in any pet carrier you use.
I get exhausted trying to get my cats into the pet carrier when it is time to go to the vet or getting a picture taken with Santa, etc. It would be easier if I had a larger carrier, but they are expensive. I paid $40.00 for a small one. Finally I found a solution.
I purchased a plastic 18 gallon tote that has a locking lid. You can find them almost anywhere, Lowe's, Walmart, and Kmart. You can find them one sale for around $4.00. I drilled holes in the top and around the bottom part of the container.
I put towels in the bottom for comfort and the pet stays calm since they don't really see what is going on. It also gives me more peace of mind if the pet has an accident, it will not mess up the car.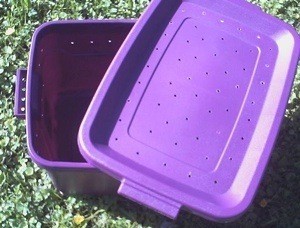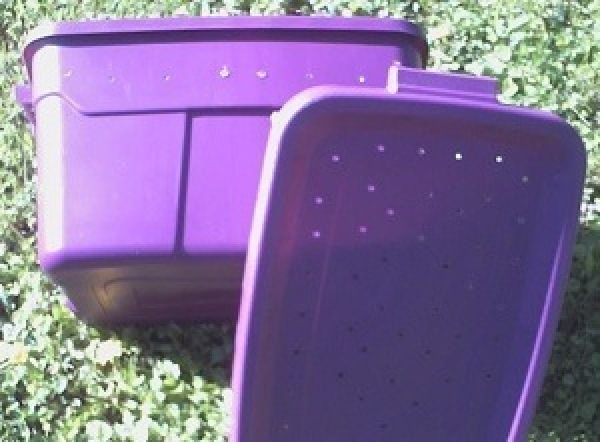 By Karentaulbee from Dayton, OH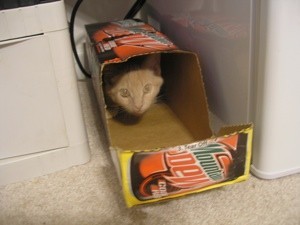 My kitten, Zephy, jumped in this empty soda box the other day. I need to take her to the vet to get shots soon and thought, "Wow, an instant PET TAXI! Now I won't have to go buy one!
Source: Zephy's idea!
By Brenda from Tupelo, MS
By Renee M. 5 5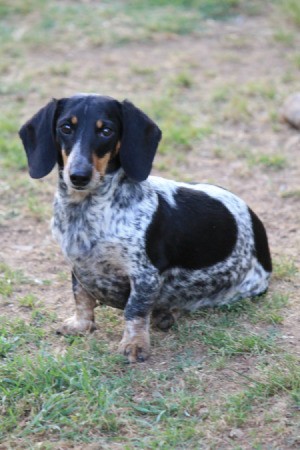 I am looking for ideas for my dogs. I have a mini Pin/Chi (5 months) and a 6 yr old full size Cowpie. They love to ride on the 4 wheelers, the Kubota tractor, riding lawn mowers, anything that I get on they want on. At first they will run and play, but when they get tired they want to ride with me and if I don't put them on with me they will run after me. So not to run over them I have a laundry basket that I will tie down to put them in and cover half with a rag so they have shade. Does anyone have any ideas that would help me? I am also needing ideas for a carrying bag. I don't want to have to buy anything; I want to be able to recycle things around the house.
By Renee M.
My cat stresses severely when placed into a cat carrier for a vet visit. Now she stresses hardly at all when I made my own cheap effective carrier. Two round laundry baskets, place the cat in the bottom, place the other one on to form a dome and tie yarn through the baskets on a few sides to secure. Also with the rounded shape a seat belt fits on perfectly. No more fighting a spread eagled cat to get it into a square box!

By Linda
Feedback:
RE: Homemade Cat Carrier
When we had cats, my vet recommended to use a pillow case as a cat carrier. It allowed the cat to breathe, the cat could not see what was happening, and it was very easy to hold the cat. We could hold them as we normally did without any problems. To alleviate stress, it is better that the cats cannot see. The cats never became stressed whenever they had to travel. We did this for all our cats but one since he would get car sick. Just be sure it is a new pillow case without any holes or tears. I would wind the lace a few times and tie tightly using a non-slip cotton shoe lace to tie the pillow case. (09/30/2005)

By mkymlp