A gift doesn't have to be expensive to be enjoyed and appreciated. This is a guide about inexpensive Christmas gift ideas.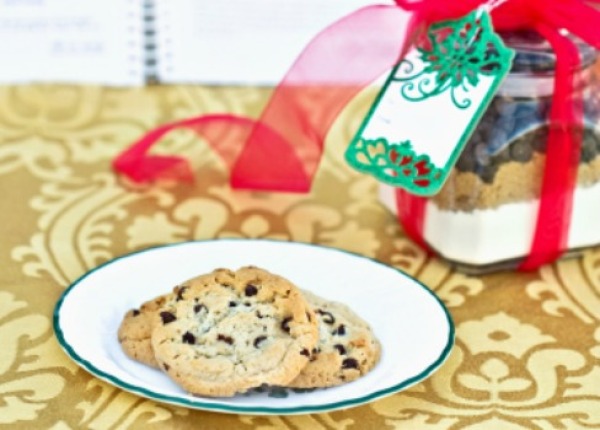 Filter

: All Articles
Sort

: Relevance
I'm an 18 year old college freshman, and I'm really worried about gifts this year. I know that, living in a dorm room or small apartment, getting stupid wasteful gifts isn't practical. I want to get some girls [and guys] I'm friends with small, cheap, and meaningful gifts that they can use and love. I'm looking at between 5-10 girls and 5 guys. Please remember that most of these people live in small rooms or apartments so we don't have room for random junk. What is something creative? Thanks!
By Maddie from Normal, IL
Answer
Was this helpful?
Helpful?
Yes
I second the idea for mugs, heavy-duty ones. I've gotten some at Big Lots and at outlet stores, etc. I'm thinking 1$ to 1.25 per). Fill them with hard candy or Kisses. Tie a bow on top. They will be used and appreciated. Who can't use another mug? Merry Christmas and the best of New Years.
Reply
Was this helpful?
Helpful?
Yes
Read More Answers...
For those of us who have children and need low-cost or free gift ideas:
Check out sites like: http://www.theholidayzone.com/recipes/dough.html
This site has tons of recipes for making play dough, modeling clay, jewelry clay, etc. Type "homemade toys" into Google for more ideas.
Check to see if your local thrift store has a "free bin" - sometimes you can find good stuff.
Public libraries often have free passes you can reserve for local children's and science museums, reserve passes for Christmas vacation. These museums often have free days, too, give your kids a coupon for a day at the museum.
Public libraries sell used books for 10-50 cents each.
Borrow movies from the library and have a fun movie marathon with your kids.
Teach kids how to make their own board games like "Nine Man Morris" (for directions go to themathlab.com).
A box of crayons is a great, inexpensive gift.
Make baby rag dolls from old socks - take a sock, stuff it, tie it closed and fold the end down to make a hat. Draw a face or sew one on.
Make a finger puppet theater out of a box, and make finger puppets. You can find directions on line.
Make a beanbag game using beanbags made from fabric scraps and fill with sand or beans.
By Vaylmer
At Christmas, I was signing cards and found more than a few I'd like to endow with a 'tiny' gift. I enclosed a flavored tea bag or two and got nice responses. This is a relatively inexpensive treat, since they come in various sized boxes. It only takes one cup with a note 'for a little rest and relaxation'. People do enjoy it!
I have a 5 year old step son and he is into the Hulk, Transformers, Mickey Mouse, cars, and just all this boy stuff, but he has all the toys in the world because his dad and real mom spoil him. I was just wondering what I should get him with a budget of $50 for him maybe only $25. Please help me.
By Nikkie09 from Corpus Christi TX
Answer
Was this helpful?
Helpful?
Yes
Since others have already said the very good things about time, I will mention bedsheets. it seems a weird thing to say, but twin bed sheets that come with a pillowcase come in some pretty fun patterns. I know I've seen a Hulk one and they're 15 to 20 bucks. I always likes the sheets that had my favorite characters on them.
Or maybe a bedspread of the same. Usually 20 to 30 dollars at places like Wal Mart. Hope this helps!
Reply
Was this helpful?
Helpful?
Yes
Read More Answers...
A wonderful, inexpensive, lovely idea for Christmas gift giving. Purchase a measuring cup, preferably glass. Tie a ribbon to handle with a card stating this or something like this:
"The measure of a person should be by the content of goodness in their heart.

The amount of love they show and give.

The amount of compassion toward others.

The giving of themselves, even when they don't feel

like there is much to give.

The unselfish acts they perform.

The kindness they emit.

The joy they share.

The measure of a person should be by what is in their heart alone.

And you, my friend, Measure Up!

Thank you for being a true friend!

This Christmas, may your cup runneth over!

I wish you a Truly Blessed Christmas! 2007"
I wrote this and gave these last year to my best lady friends - it was a huge hit! They just loved them and were so very touched. I am so happy to share this with you all!
May God Bless you too!
By Bennae from Bartlesville, OK
For several years now, when I do an internet search for "Homemade Gift Ideas". I come to your site, and see all the great ideas, like Jar, or basket gifts etc. But even those seem to be too expensive, and not really workable for my needs.

Here's my problem.

Christmas is just around the corner, AGAIN! And I have almost no money, I have almost 300 people to send Christmas cards (and a little "something" to go with it) to (So it has to be flat (easily mailable, and that won't make the envelope too big or heavy), not fragile, and useful, something that anyone (man, or woman, and if it can even be for any age, that'd be even better) will find useful. It can't be food or teas or whatever, because so many people on my list have allergies, or illnesses or are on a diet, or are picky, or etc. And, it also has to be quick and easy to make, because I'm almost out of time. And I've already made bookmarks, several years in a row. I need something new.

I hand make each of the greeting cards we need, each year. But I haven't started yet, for this Christmas and next year. So, ideas on card designs would be appreciated too.

Also, on my list are a few people that I can spend a tiny bit more on, and That I can hand deliver the gifts to. These people have everything, or go into phases where they get rid of everything they own (almost). And stuff. I need "useful gifts" that aren't food. And I need good gift ideas for a 4 or 5 year old boy (I know very little about age appropriate gifts). I don't see him often, so I don't know what he loves most and what he already has, and etc. (something other than food, or a "toy", would be good).

Also.... For a Christmas Party I'm going to, I need a "healthy" cookie recipe! (and it needs to be fancy!).

So, you can see, I have a lot of trouble each year, because this is what I'm faced with each year. My annual "Christmas Anxiety" has begun.

Please, please, please, help!

-- In Peace, Phoebe.
Answer
Was this helpful?
Helpful?
Yes
By guest (Guest Post)
Flag
As a small gift I made business cards. For a cook, clip art picture of a cook stirring a big pot of soup. For a high school girl interested in acting I used clip art Comedy/tragedy. It was a lot of work, but lots of fun doing it and thinking of what they would really be interested in.
I wish someone would give detailed information about bookmarks, are they printed on both sides? Do you laminate them?
Reply
Was this helpful?
Helpful?
Yes
Read More Answers...
I need some inexpensive christmas gift ideas for around 40-50 girls all over 13. Any ideas?
By Lydia R.
Answer
Was this helpful?
Helpful?
Yes
Go to the dollar store or thrift store and find wooden flat frames. Then, find out the girls fav' colors and use either fabric strips or yarn to wrap around. The corners get tricky, so ovals are best but it can be done. PBP
Reply
Was this helpful?
Helpful?
Yes
Read More Answers...
What to do with $50 bucks for Xmas? I am super poor right now. My other cheque hasn't come and it's almost Xmas time. I have 50 bucks to buy my kids and fiance gifts. I am looking for some gifts that I could get or make before Christmas.
By Krystal from Kenora, Ontario
Answer
Was this helpful?
Helpful?
Yes
Make some unusual "promise" coupons; your kids and fiance will love 'em (making cookies together, letting the other person win at a favorite game - it's so fun to try to lose on purpose and will bring oodles of giggles!, doing chores together with feet only, making a meal with foods that begin the first letter of each of their names, etc.) Be creative, and forget store-bought stuff that may or may not last, will have to be cleaned, put away, stored, etc.; make memories instead! Blessings to you all!
Reply
Was this helpful?
Helpful?
Yes
Read More Answers...
I'm on a extremely tight budget for Xmas gifts this year. I have only got $60 ($30 each child) to spend on my children. My son is 6 years old and my daughter is 4 years old. My aunt already bought them some DSs and games, train tracks, a cupcake marker, and one of those Barbie heads where you can cut their hair off.
I'm kinda unsure now what to get them. I would like to get them something that will be meaningful and will remind them of mommy and how much I love and miss them and that's good for their mental and physical development. I only get to see them once a month for 3-6 days. I'm dealing with money and personal issues, so they can't legally live with me right now, but I'm working on having them back in my home again.
Here is a list of gifts I'm thinking I might them:
For my son:
anything Spideman and Thomas the Train
a nice soft fleece blanket, the one he had as a toddler that I bought him, just something he can cuddle up too and it can be reminder of us having cuddle time.

For My Daughter:
colored rainbow nail polish, especially want to get her purple cuz its her favorite color; she can mix the colors on her nails cuz she likes doing that
light colored makeup
gold earrings (If I can borrow enough money to buy them.)
stickers
I was also thinking of making something for them as well, just in need of some creative crafts to make for kids ages 4-6 years. I also want to get and make some something they will actually use and need and like.
Any good suggestions would really be appreciated :D
I know Xmas is already over, but was thinking of buying gifts on Boxing Day to save money too and I don't get to see them until early January.

Answer
Was this helpful?
Helpful?
Yes
I think your ideas for your son are fine. For your daughter, no makeup, but nail polish is okay. Perhaps a build-a-bear (if not too costly) or play dress-up clothes like a boa, a hat, colorful dress, etc..
If you want to make them something, I would suggest something they could sleep with, like a stuffed toy or pillow. Good luck with your efforts to get your children back.
Reply
Was this helpful?
Helpful?
Yes
Read More Answers...
When my 3 children were little, money was tight. So I bought a present for each child every month. Granted they were very inexpensive gifts but they still had 12 gifts to open on Christmas morning. I also crocheted each of them a hat, scarf, and mittens so they had something personal from me.

By Molly from Box Elder, South Dakota
I saw a cute idea for Christmas. It was a letter and it said 1 kiss, and you put a Hershey kiss with the letter. I don't remember what all goes with it and what the letter said. Can anyone help?
By Eva from Miamisburg, OH
Answer
Was this helpful?
Helpful?
Yes
I really like this. I have a grandson in college and it would be something nice to tuck in when I send him cookies, etc. What a good idea and showin' some love. I could also include the rest of the bags of candy in the box with this little bag on top. Thank you for sharing this. Barb
Reply
Was this helpful?
Helpful?
Yes
Read More Answers...
Here's my idea for inexpensive holiday gifts. It saves me some money to make many of my holiday gifts this way, and people seem to like them.
I have a huge family. I start shopping for Christmas presents early. Does anyone have any good Christmas present ideas for 10 people for $10. or less. These are extended family members.

Ed
Answer
Was this helpful?
Helpful?
Yes
This year draw names except for the parents and grandparents. Just get every one else a scratch off ticket.
Reply
Was this helpful?
Helpful?
Yes
Read More Answers...
If you're stumped on what Christmas gift to buy for someone or you're running low on cash AND have a computer and printer...