Last minute company coming and you have a icy sidewalk? A fast way to make it not slippery is to use cat litter or fireplace ash if you have a fireplace. Just spread either along the sidewalk and your guests will have better traction.
By Debbie N from Tacoma, WA
December 21, 2012
0

found this helpful
Bird Seed! That includes even sunflower seeds, which we feed exclusively to the wild birds. When my husband and I first moved into our new factory built home, we had that now infamous KY ice storm in the winter of 2008-2009. We had nothing else but bird seed and it worked beautifully! As the birds shelled the seeds, so became MORE grip with the shells left behind. And no worries about burning the grass or contaminating the soil with salt.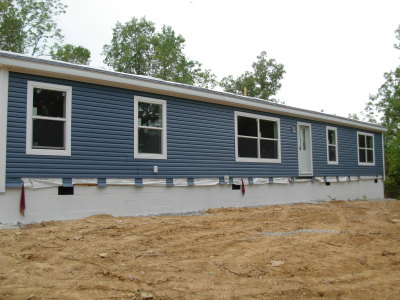 December 21, 2012
0

found this helpful
Lol. the only problem will be with sunflowers cropping up by your front steps. Great idea though.
I came home during a freezing rain storm on Sunday Night. My cement steps were treacherous and I was out of Ice Salt and table salt. I racked my brain to think of what I could use and went to make myself a pot of coffee then I thought of the used coffee grounds. They don't disintegrate so I tried them on my steps. They are still there and have not frozen over and are doing a fine job of keeping my stairs free of ice and snow. They don't seem to track in either.

By Katie from Sault Ste Marie, Ontario, Canada
March 19, 2008
0

found this helpful
Hi Katie,I'm the first in line to reply.Lucky for me,lol.Your brainstorm is wonderful.This winter my ramp was icy and I didn't have enough salt so my son grabbed the"epsom salt".I do hope your enjoying this site.I found an article where they make fireplace logs out of coffee grounds.They're called"Java Logs".Yup,made out of coffee grounds.They claim to burn better,no fumes to bother one w/breathing problems and burning the logs makes your place smell like fresh brewed coffee.
Enjoy and nice to see you here,Keeper
March 20, 2008
0

found this helpful
This would be more friendly for puppy paws as well. I could save money on those non-caustic ice melters I've been buying.
March 20, 2008
0

found this helpful
I've been doing without salt because it's so hard on the environment, but this I can do with a clear conscience.
October 22, 2010
0

found this helpful
Did it stain the cement if it got wet?
March 13, 2011
0

found this helpful
This is a great idea, we will definitely try this.
I live in an upstairs condo and in the winter we generally get some ice in Dallas. This means I am a prisoner in my home when it ices since I can't use my steep staircase until it melts. The condos do not allow us to use salt since it will kill the plants under the staircase nor can they afford to pay someone to remove the ice.
I've tried all kinds of kitty litter and sand mixtures and this just makes a muddy mess. Is there anything I can spray on the stairs that will prevent the build up of ice? I'm not in the best of health and almost fell when I tried to use a shovel to break up the 3 inches of ice that built up last year. I've heard of an environmentally safe product named Ice Melt Down, but can't find any reviews on it. Thanks!
By Fran
October 17, 2011
0

found this helpful
I googled reviews of ice melt products, and found Earth Friendly Products Ice Melt, which says it is environmentally friendly, and leaves an ice fighting coating on things. You may want to check out this product.
October 18, 2011
0

found this helpful
Potash fertilizer will melt the ice, and not harm plants, grass or the sidewalks. You will know where you have used it, and how much, because it is pink. Keep it dry, though. Otherwise it will turn into a brick.
February 7, 2016
0

found this helpful
You can get ice melt from Home Depot it works well for ice
Here's an idea for a cheap salt bucket. If, like me, you occasionally purchase one of those large tubs of ice cream - the one gallon plus one quart size with a handle and a lid - save at least one tub to fill with salt for winter ice. It's the perfect size to carry out to the front or back walk. Since it has a lid, you can store it in the house without fear of kids or pets getting into or spilling it.

By Marie from West Dundee, IL
Answers:
Reuse Ice Cream Bucket as Salt Spreader
Added thought, put an extra one in the trunk of the family car, just in case you get stuck somewhere. I will be doing this myself, thanks for the original thought. (12/01/2008)

By papajan
Reuse Ice Cream Bucket as Salt Spreader
Great Idea. I use mine as a Sun Tea maker. I made Sun Tea in the winter on my sister in law's glass enclosed porch. The sun was shining although it was very cold outside, made nice Sun Tea. When I left, my great-nieces asked their Mother for more "Tea in the Bucket". She finally figured out it was my Sun Tea in the Ice Cream Bucket! (12/12/2009)

By blondie29697
Reuse Ice Cream Bucket as Salt Spreader
I don't eat buckets of ice cream but my mom gives me a lot of them. I use them for painting, gardening, to carry my tools, play buckets and on and on. (12/13/2009)

By melmarr
Reuse Ice Cream Bucket as Salt Spreader
We buy 25 lb bags of dog food and rather than keeping it store in the kitchen, I put it in a big plastic trash can in the utility room. I take one of those ice cream buckets and fill that so I have some close at hand to feed the dogs. It just takes up less space for me. (12/13/2009)

By bettsnbob