I make the homemade laundry detergent all the time now and was wondering if any one has tried the Irish spring soap for it and if it works okay for the laundry cleaning? I think it would spell good on the clothes but, wanted to check here before making it.

Scarlett from Murray, KY
January 13, 2009
0

found this helpful
Best Answer
My 9 year old daughter and I made the liquid laundry soap with Irish Spring Soap last week. It did make the liquid smell good, the clothes smell fresh, and cleans better than the detergent we bought. The recipe is: Boil 4 cups of water and wittle one bar of soap into it. Stir until soap disolves. In 5 gallon pail with cover, add three gallons of hot water (I used right out of the spout). Add the boiling water and soap to the 3 gallons, Stir for 1 - 2 minutes. Add 1 Cup Washing Soda, stir for 1 - 2 minutes and then 1/2 Cup Borax, stir for 1 -2 minutes. Cover and let sit at least overnight. In the morning it will be like slime. Note: I found the ingredients at my local grocery store above the liquid detergent. This is great and will save money (borax and washing soda was less the $5.50)
February 25, 2006
0

found this helpful
I always make a double batch of laundry soap at a time. I mix half made with a laundry soap bar (usually zote since it's cheaper that fels naptha and easier to find where I live) and the other half is made with leftover slivers of regular hand soap (yes, there have been several slivers of Irish Spring in it). It works just the same, and I've had no problems. As with any recipe, you need to make allowances for your type of water, the dirtiness of the laundry, etc. But go ahead and try it, I'm sure it'll be just fine. If you don't like the results, you can do what I do--make a batch with a laundry bar and mix the two. Just remember, if you make the liquid, it's watered down so much that there won't be much of the original soap scent left anyway.
Related Content
(article continues below)
February 25, 2006
0

found this helpful
Hi, I've never tried making home-made laundry soap, but do use Zote & Fels Naptha for stains. Have u noticed on the store shelves they are selling very little powdered detergent.....it's all liquid! I hate liquid as I feel it doesn't clean as well. To me it just cleans the clothes surface & doesn't remove deep-down dirt. Does anyone feel as I do? Does homemade soap clean better? If anyone has a recipe for home-made soap, let me know. Thanks!
February 26, 2006
0

found this helpful
You can go on this site and click on the Make Your Own and for the Categories select Cleaning or on your computer just type in homemade laundry detergent in the search area and all kinds of recipes will be there for the powder and liquid form.I believe these recipes work better than the store bought and would encourage you to make some and save money Good Luck!
February 26, 2006
0

found this helpful
I make the liquid and use any kind of unused bath soap.I also add ocean waves fragrance oil to it.Smells great!
August 15, 2006
0

found this helpful
I HAVE WANTED TO MAKE MY OWN SOAP FOR A LONG TIME. BUT...HAVE TO ASK, DOES IT REALLY DO A GOOD JOB?I'VE NEVER HEARD OF LAUNDRY SOAP NOT MAKING SUDS YET CLOTHES ARE CLEAN
April 19, 2009
0

found this helpful
If you have very sensitive skin beware of using Irish spring for anything. My two daughters and I have been unfortunately cursed with very sensitive skin. My husband loves Irish spring but every time I've run out of my own sensitive skin soaps and reluctantly used his Irish spring (my girls have found this out the hard way as well), we break out in massive itchy rashes. It's awful. So just be careful if you know you have sensitive skin avoid Irish spring. otherwise if not and your blessed with non sensitive skin...go for it! Irish spring smells so fresh and cleans well if not allergic.
Read More Answers
I am looking for fragrances for homemade laundry detergent. What kind should I buy? Where do they have it?
By Kathy from Kansas City, MO
April 13, 2011
0

found this helpful
There's probably not any specific fragrances for laundry detergent making, but you could probably add lavender, etc, essential oils (obtain from a health food store or possibly some arts and crafts type stores).
April 14, 2011
0

found this helpful
Essential oils. Not fragrance oils they will stain your clothes! Our local Michaels carry some in the soap-making section. Or you can make your own using fresh herbs & flowers. Soak them in a carrier oil such as Jojoba, almond, grapeseed, etc for a couple of weeks. Strain the oil, and repeat as necessary for desired strength.
April 16, 2011
0

found this helpful
Last time I made my detergent, I had seen on another site to use 1 cup scented fabric softener. I used gain and it turned out great, a good smell. I use a whisk to whisk my detergent several times during the first 24 hours and it comes out much smoother.
July 25, 2013
0

found this helpful
I use essential oils to add scent. I would use 20 drops to start .. add more or less depending on preference.
I use this homemade liquid laundry soap recipe #1. This recipe is very well known.

1/3 bar Fels Naptha soap, grated
1/2 cup Borax
1/2 cup Washing Soda (not baking soda)
5 gallon bucket

My question; has anyone ever used Clorox bleach in the wash along with the above recipe? Sometimes my clothes don't seem clean or white. I was wondering if it's safe to add bleach if I need to?

G from AZ
October 31, 2005
0

found this helpful
i had the same problem. my clothes came out clean and fresh but whites got dingey. i tried bleach, but by the time they get to that stage it's too late. i found out it was from mineral stains in my hard water. i think well water would do the same thing if it's not filterd as it fills the machine. so the only solution was to use regular store bought detergent for the white loads. i still use the homemade detergent for everything else. we didn't want the expense of putting in a water softener. i don't know if there's an addative you can put in the washer with the homemade detergent to soften the water.
November 2, 2005
0

found this helpful
I always soak my whites in warm water, homemade laundry soap recipe #1, and a scoop of oxyclean. I'll usually put them in to soak before I go to bed at night, then finish the wash cycle when I get up in the morning. They've stayed nice and bright, and I've never had a problem with them turning grey.
February 20, 2006
0

found this helpful
I don't know, but if you have a county extention service give them a call. I try to avoid chlorine bleach because it causes cotton fabrics to rot. I don't think chlorine would react with the other ingredients but I could be wrong. Best to get an expert opinion when mixing chemicals.
May 12, 2006
0

found this helpful
I've used regular Clorox with the homemade detergents with no issues!
June 5, 2006
0

found this helpful
I've never tried your homemade laundry detergent, but I look forward to trying it. To soften my water and make my whites whiter, I use TSP. It use to contain Phosphate years ago, but they took it out because it was harming the enviornment. The the mixture still works very well to soften and brighten wash water and it doesn't conflict with bleach either. It can also be used with colors with no problems.
I use 1 cup grated and powdered Fels naphtha, 1 cup of borax and 1 cup of washing soda which I mix and use as a dry powder laundry detergent. I want to use 1 tbsp. for light large loads. Should I use 1 rounded tbsp. or 1 level tbsp.? I change my clothes everyday and they don't get dirty since I work inside. What do you use that is working for you?

Mary from Chicago
December 12, 2008
0

found this helpful
I have great luck with the soap on adult barely dirty and child with food stains on the tshirt. I have used all sorts of soaps, but I like Dr Bronners scented castile soaps when I can find them on sale. We use olive oil soap to pretreat the food stains and it makes a big difference on milk and meat stains. We have made it for gifts, starter kit to thriftier and greener ways for our friends. We've done projects at school and spoken about how the media sells scent as clean, when the lack of smell is probably the best for all of us. We make our soap in an empty oxyclean bucket. We grind the soap with an inexpensive cheese grater (shreds it very fine and has lasted through many processes) add the rest the ingredients to the bucket and then put the lid on bucket and let my daughter shake and roll it to mix. We let is settle for several hours before taking the lid off for a final stir. Helps with the soap fumes.
December 12, 2008
0

found this helpful
I totally don't get this. What is washing soda? Plus, where in the world do you get this stuff.... the Felsnaptha, too? I am new to this, please let me know if I can save money. Four kids and lots of laundry at the coin-op, so plz let me know. Thanks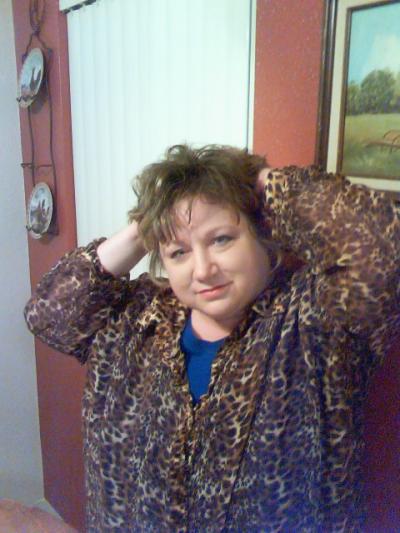 December 15, 2008
0

found this helpful
Washing Soda is in the laundry aisle near the Boraxo and dry bleach. Fels Naptha is near the hand soaps, at my store, on the bottom shelf. When I think of it, I buy a few bars at a time, as you never know when any store may stop carrying it. I like Fels Naptha to rub on stains, some old, mostly new. Most always takes all the stain out. I have not made this dry laundry soap as I am usually a skeptical person. I do use washing soda and rub on Fels Naptha, so I guess there is no reason it wouldn't work!