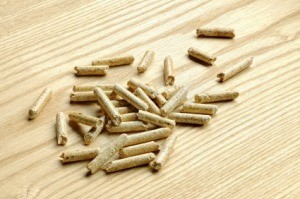 With a pellet mill you may be able to make your own stove pellets. This guide is about making your own wood pellets.
Ad
---
Questions
Here are questions related to Making Your Own Wood Pellets.
Is there a cheap way of grinding up old boards so they will fit in a pellet stove to burn?

Tracy from ME
Ad
---
---
Most Recent Answer

By mark mathias [2]07/19/2007
Yeah, this isnt a way to save $. Would probably just burn up your house/stove.

Sometimes you can get discounts if you buy a whole pallet of the pellets.
How much does a wood pellet mill cost?
By Mike
Ad
---
---
Most Recent Answer

By zzvictormachine04/29/2015
It's as per what production capacity you want, if you want a small one, it will not cost so much, here is one of the suppliers,you can consult them. http://victormachinez.com/
Does anyone know how to make handmade pellets? Not exactly like what a pellet machine can do, but something similar that I don't have to use a machine? I have tons of leaves and no money to buy a pellet machine at the cost of over $4,000. Any homemade suggestions would be greatly appreciated. It doesn't have to be perfect, just has to work. Please advise.
By Loleini
---
Most Recent Answer

By wayne12/29/2010
I found a great link. 3 videos 1st one should be just what you are looking for. Hope it helps, I will build the double lever soon.
http://wn.com/Small_Micro_Biomass_Fuel_Briquette_Presses_made_from_Wood
What is the psi required to compress dry sawdust into pellets for my stove? Also, to what temperature should the sawdust be heated?

Rufas from Saskatchewan, Canada
---
Most Recent Answer

By logsplitters03/24/2010
Please use small flat die mill to make sawdust pellets.
I am looking at picking up a small pellet mill and have access to free softwood dry sawdust, eastern white pine. I have several questions. Has anyone done this? Other then the sawdust, what else do I need? I keep reading other people's posts about using a binder.
I have one pelpro that works really well, and I'm thinking of adding a second one in an addition I am putting on. Thanks.

By Dan M. [1]
---
Most Recent Answer

By joan [6]08/03/2015
Plenty of info in youtube
How do you make pellets out of shredded paper for a pellet stove? We have a new Englander pellet stove and just purchased a Stak pellet mill and are trying to make pellets from shredded paper. When we put paper into the hopper it shreds the paper to dust. Please help. We are not sure what we're doing wrong.
By Shanna
---
Most Recent Answer

By Patricia Eldridge11/01/2011
Here's a link to a site that has instructions for making pellets out of paper. One of the things it says is to not use an office paper shredder because the paper pieces will not be small enough. Maybe a cross-cut shredder will work. http://www.ehow.com/how_6739797_make-pellet-fuel-out-paper.html
I want to know if there is a way to make wood pellets out of scrap wood from my wood shop.

William
---
Most Recent Answer

By shirleymiz [2]03/17/2014
It is possible. Read here http://www.bestpelletmachine.com/ma ... s/Waste-Wood-Pieces-Pellet-Line.html
I bought a small pellet machine and I am having trouble getting good hard wood pellets. Soft wood pellets and also newspaper pellets come out fine. Can anybody tell me how to get good hard wood pellets please?
By Bob from Canada
Are pellets made from sawdust (cherry, oak, walnut) and newspaper safe for use in a BBQ grill?
By Bruce
Solutions: Making Your Own Wood Pellets
Do you have knowledge about this guide topic? Feel free to share a solution!
Archives
Thrifty Fun has been around so long that many of our pages have been reset several times. Archives are older versions of the page and the feedback that was provided then.
I am in the construction industry, the sites I work on have a lot of scrap lumber. Can I take the 1x6, 2x4 and bigger scraps and convert them to wood pellets? I am not talking about plywood as the glue is toxic, just your kiln dried lumber for walls and such.

James from Canada
---
RE: Making Wood Pellets From Scrap Lumber
Is the wood treated wood? If it is, you can't for sure. (04/16/2008)
RE: Making Wood Pellets From Scrap Lumber
visit www.makeyourownpellets.com There's lot's of info. (08/23/2008)
I was wondering if anyone knew if you could make homemade pellets out of newspaper that you could use in a wood pellet stove.