Answers: Making a Water Bottle Holder
Read answers for this question below.
I like the sock idea. I use a sock over a dish washing liquid container, filled with water and frozen, as an ice pack to take to bed on a muggy hot night. For your water bottle you could use a discarded baby bottle cozy. They are also called koozies. You could up-cycle neoprene from a wet suit or tablet sleeve. the website greensmart has bottle carriers made out of what they call neogreene, a more environmentally friendly insulator and shock absorber. If you are in a real hurry the neoprene ones made to go over soda cans cost less than a dollar. You could also cut a discarded rubber hot water bottle into a piece long enough to wrap around your bottle and glue velcro to the edges. Silicone self fusing tape comes in different colors. You could design your one of a kind bottle with it.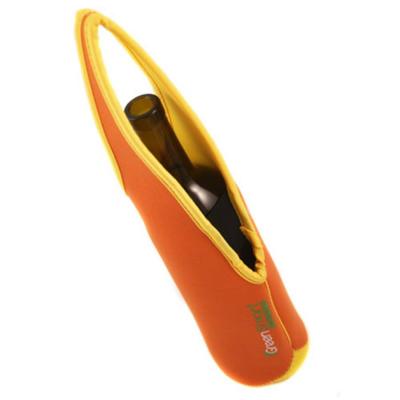 I just put a sock on my water bottle and stick it in my purse. The sock keeps it from dripping and insulates it. A baby sock will work for the small 8-10 oz bottles.
Answer This Question
Add your voice to the conversation. Click here to answer this question.
Related Guides
Related Posts