Mashed Potato and Hamburger Casserole
This recipe is easy to make and uses only a few ingredients.
Approximate Time: 45 minutes
Yield: 8 servings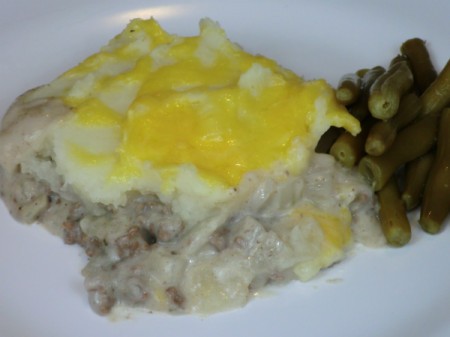 Ingredients:
1 lb hamburger
3 large potatoes, peeled and cubed
1 large onion, diced
2 cans cream of mushroom soup
1/2 tsp oregano, crushed
1/2 tsp garlic powder
1/4 cup water
1 cup cheese (cheddar or parmesan)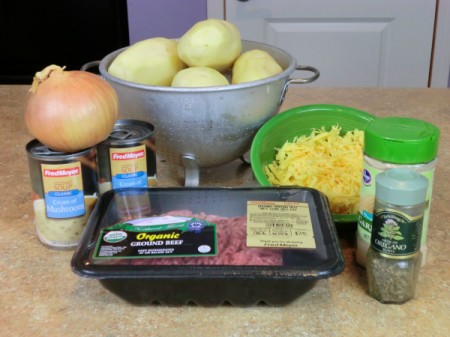 Steps:
Preheat oven to 350 degrees F.
Peel, rinse, and cube potatoes. Cook in boiling water until soft.
Dice onions. Brown hamburger in a large skillet. Then add onion and cook until soft.
In a 9 x 13 in. casserole pan, combine soup and water. Pour in hamburger mixture and mix well.
Add garlic powder and oregano. Stir to combine. (Note: I recommend putting the oregano in your hand and crushing it with your thumb before adding it.)
Strain cooked potatoes and return them to the pot. Add 2 Tbsp. butter and 1/4 c. milk. Mash with a potato masher. Salt and pepper to taste.
Spoon mashed potatoes into casserole pan and spread over soup mixture. Top with cheese.
Bake at 350 degrees F for 30 minutes or until bubbly.
By lalala...
Feedback
Post Feedback
Add your voice to the conversation.
Related Guides
Related Posts