Musty Smell in a Washing Machine
Front loading washers in particular can develop a musty odor. This is a guide about a musty smell in a washing machine.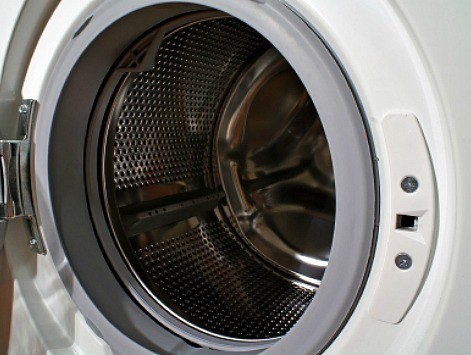 Filter

: All Articles
Sort

: Relevance
I have a great tip for making a smelly clothes washer smell fresh and clean, given to me by a Maytag repairman. Simply run dishwasher detergent powder, not liquid, through your machine with no clothing in it, about once or twice a month.
It works and it is cheaper than the specialized products that do the same thing. Use the same amount you would use of laundry detergent for your particular machine.
Source: Maytag repairman
By Diane H. from Louisville, TN
Those of us with front load washing machines know how important it is to keep the inside of the machine dry between uses to avoid unpleasant smells. Leaving the door open is one way to do that, but many machines don't let you just leave it ajar to dry out. I personally didn't like the leaving the door completely open where it would be in the way of traffic in my laundry room.
So to solve that, I put a plastic coat hanger in the opening to the machine, letting a little bit of it extend beyond the gasket and door frame, and just let the door close up against it. It leaves about an inch to an inch and a half opening, just enough to let moisture evaporate from the machine. No more smells!
Some high efficiency washers have a bad smell inside. Rather than leave the door hanging open to air out (and risk hitting into it or a pet or child climbing inside and having it shut) I thought, for safety...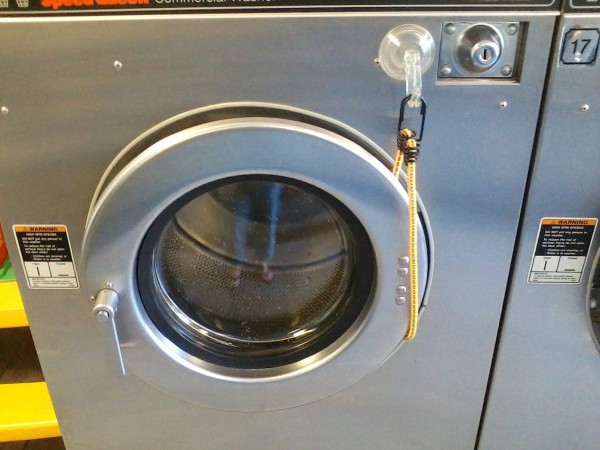 I have a LG Tromm front load washer. The clothes smell musty after washing. I have used Affresh to clean it several times. The clothes are briefly OK, then after a few days the musty odor comes back. We are on city water so I don't think its that. I was told not to use fabric softener any more and to use HE detergents. Still no improvement. Please help.
By Mark from Tyngsboro, MA
June 17, 2016
0

found this helpful
There is still a lawsuit out there that goes until Oct.11, 2016 for maytag, Whirlpool, and Kenmore front loading machines. google: www.washerSettlement.com for washers purchased from 2001-2010. Hope this helps
August 8, 2016
0

found this helpful
stop using any pod type detergent used powder only pods or just powder, after a while ( short time) the smell goes its the liquid that does it The pods are the worst but arm and hammer have pods that are just powder inside
My 2008 LD front loading washer and the cloths washed in the machine smell very bad, like mold. We also have several pets and I am unable to get to where the dog and cat hair lodge in the washer.
I paid a lot of money for what I thought would be my last purchase of a new washer and dryer as most of my previous appliances over the last 40 years have served me well. I also have a Master Protection Plan that we purchased at the same time as the purchase of the washer and dryer.
I had nothing but trouble with a washer that didn't work most of the time until Sears finally declared the washer unfixable and let me pick out another replacement washer. This one smells terrible. Even with the Master Protection Plan I could not get anyone out to assist me and was told to periodically throw in a cup of bleach and run a cycle. That didn't work.
After spending a thousand bucks on a washer that I hate and being a good constant customer for more than 40 years, I was finally able to get a tech out to look at smell my washer. He said this was a problem with all the front loaders. He then laid a bath towel across the front of the washer to keep the door slightly open. That was his solution! How and where do I go to find some resolution regarding this matter?
Joan
September 27, 2011
0

found this helpful
I clean houses and almost all of my clients have a front loading washing machine as well as my brother. My brother and his gf never dried their washer or the gasket or left the door open so the whole entire washer smells like mold and all the clothes get washed and come out smelling moldy even after being dried. They don't care but that's another story:) Not one of my clients (14) are happy with their front loaders.
After each load, you need a towel handy to dry the inside and completely dry the rubber gasket rim thing where the door seals as well as the door. Then the door has to be left open to avoid mold issues and the moldy smell. Then you have to have a place to hang your towel so that you can use it again unless you want to use a clean one every time and then there's a whole load of towels for you to wash:)
This is what you need to do. Wash the inside with soap and water. Pull the seal out and clean all the mold and dog hair out of there. You may have to use a little clorox cleanup on the mold. Clean the door and leave it open from now on unless it is in use. Wait a couple hours and come back and smell it. If you still have an odor you can buy the washing machine cleaner packet. It works great. Always always always dry the inside when you are finished and leave the door open.
Not everyone has a huge laundry room and in most cases this is a royal pain, but it is the only way. Not one of my customers likes their front loaders. I don't care how much water it saves. I would never purchase something that requires so much upkeep. Good luck!
December 7, 2015
0

found this helpful
Switch to powdered HE detergent. All the liquids are petroleum based and stick to the plastic hoses and gaskets and other parts. Hint given to me by a repairman. Worked for me. Use only a tablespoon for an average load. Don't use liquid fabric softener either. Eventually same stink.
My front loading washer has the worst sour smell. I need some help. I bought the washer cleaner, but it did not phase the smell. I used Clorox bleach and used the hottest water and ran it through two loads, but that still did not fix it. I need help immediately, please.
By Betty from Hurricane, WV
July 23, 2011
0

found this helpful
Not only do I leave the door open as much as possible (hubby like to close it on me), but I 'pry' open the gasket that's around the door and stick a dusting rag in there to absorb whatever water is left. I've found that by doing both it might take a while to totally get rid of the smell but it does eventually work, and become a habit too. It doesn't cost anything so you might want to give it a try and see if it works for you. Good luck!
August 17, 2011
0

found this helpful
I have a front loading HE washing machine as well. The cause of the odor is using too much detergent! We are all used to using too much detergent because of the older style top loading machines. These use less water and need less detergent. The detergent companies love us for these old habits.
The solution is to get down and dirty and clean out the mold from the rubber gasket. It is smelly and gross but you need to get rid of it. It is behind the gasket, under the folds of rubber or silicone whatever. Get an old washcloth, dampen it with water and scrap it out using the washcloth as your scraper. Next, use white vinegar and go over it all again.
Next, run the washer through a regular cycle or quick cycle with a quart or so of white vinegar. Make a habit of leaving that door open when you are finished with a load. Above all, learn to use less detergent so the mold doesn't have anything to grow on. You should hate having to clean out that disgusting mold. It is dangerous to your health and the health of your family. The clothes will be clean with less and your pocketbook will love you for it as well with a savings in detergent. Best wishes to all.
I have a top loader washing machine that I purchased that is a terrible design. It is almost new, but it has this horrible smell of mold. I have tried everything I know to get rid of it. I was hoping someone could help me. I have tried bleach and baking soda. Neither worked and my clothes smell awful. I would appreciate any advice you could give me.
If I didn't think it would be inappropriate I would indicate what brand of washer and dryer and encourage people not to purchase this set. The dryer has a terrible lint screen that is so hard to get the total lint out of it so I have problems with it also. Thanks everyone.
By MLS
June 28, 2011
0

found this helpful
If it's fairly new, I would call the company and tell them your problem. Perhaps they can recommend a solution. Also, I don't think it's wrong to post names of products that you're having a problem with. It will help others know to do extra research before buying that particular brand/model.
June 28, 2011
1

found this helpful
I run an empty load with bleach or vinegar and that takes away the bad smell. For the lint trap, we clean ours out after ever single load and once a month, I hand wash the screen with Dawn to remove the oil buildup from the fabric softener. I hope that helps you.
Any tips for ridding a washing machine of a foul odor would be helpful.
By KO
March 18, 2012
0

found this helpful
I put small water drainage plugs in a couple of spots in the rubber ring and just leave the door open. I drain and clean out the machine about every 4-6 weeks. Vinegar is great.
March 18, 2012
0

found this helpful
Everything suggested did not work for my machine, but someone mentioned using less detergent so I cut back to 1 1/2 teaspoon - way less then what I had been using. The clothes get just as clean and no more odor. I even accidentally purchased soap that was not HE so I mixed it half and half with the HE and cannot tell the difference. I do not have grubby work clothes or little children but do have soft water so I guess you would need to experiment? I had previously switched from liquid fabric softener to dry sheets, which did help some.
Remember to not close the washer door until it has completely aired out. I have a pretty dishcloth I hang over the door so it won't close and everyone knows that the washer is drying out. Closing the door on a wet washer is what gives you that musty odor.
Read More...
Related
© 1997-2016 by Cumuli, Inc. All Rights Reserved. Published by
ThriftyFun
.
Page
generated on September 26, 2016 at 5:22:17 AM on 10.0.1.95 in 3 seconds. Use of this web site constitutes acceptance of ThriftyFun's
Disclaimer
and
Privacy Policy
. If you have any problems or suggestions feel free to
Contact Us
.