My Frugal Life: Consciously Saving Money Everyday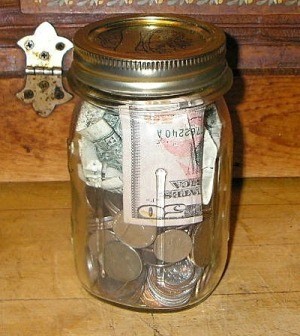 With each task I perform during the course of a day, I think of ways that I can save. Small amounts saved each day add up to large savings at the end of the year. I have listed a few very simple things that can keep more money in your pockets. Just some food for thought.
Stop the dryer when clothes are dry, before waiting until it shuts off itself.
Rolling up the toothpaste tube to squeeze out every bit.
When the shampoo or conditioner bottle is near empty and it is hard to get the remaining out, just add a little water and shake.
Cut throw away paper into squares and reuse as scratch paper or pad.
If you are hand washing dishes, turn off the water in between rinsing.
When you leave a room, turn off the lights.
Visit museums on free days. Once a month most museums offer free admission. Take advantage of that.
Bring coupons with you when you go grocery shopping.
Negotiate pricing on such things as cable TV, internet services, hotels, telephone service for both land lines and cell phones and any large ticket item.
Find a reliable and honest mechanic, best found by word of mouth.
Shop for books at garage sales.
Shop at garage sales for other items.
Exercise regularly and be conscientious in preparing and eating healthy meals, in order to manage and maintain good health and to avoid certain medical expenses.
Avoid using credit cards to make purchases. Spend only what you have.
Before paying anyone, pay yourself and put it in a secure bank or credit union account.
Ignore sales pitches. Don't impulse buy.
When in doubt about a purchase, sleep on it first. I guarantee the purchase won't seem so important by morning.
Rent an available bedroom in your house to a college student.
Always give generously of yourself to friends, family, neighbors and strangers, more important than anything monetarily that you can give to others.
By Cathy from Californina
Feedback
Read feedback for this post below. Click here to post feedback.

By
09/17/2012
I have a few additions or alterations to your suggestions.
1. Depending on the weather, I hang my clothes out to dry. No electricity needed and they smell oh! so fresh!
2. Shopping for books at garage sales is great, but joining the library is even better!

3. My husband is a long haul trucker so is only home one weekend a month. The rest of the time it's just me to cook for. So I cook up casseroles or any other meals and split them into individual sizes and freeze them. In the fall I cook up huge pots of basic recipe soups and freeze into individual serving containers. Then I add this or that to make it different each time I bring one out to eat.

4. I don't even carry my credit cards, debit cards or even cash (I don 't carry more than $5.00) with me. I leave it all at home. If I find something that I want bad enough to go home and get the card or cash, then OK, I get it. Otherwise it saves me from impulse buying.

5. Every week (if at all possible) I buy a money order for $25.00 and make it out to myself. Then I put it in my fire safe box, which holds my important papers & such. Then once a month or so I take all the accumulated money orders and deposit them into a savings account set up specifically for them. At Christmas time, I take out no more than 10% of what's in there. I'm building quite a nest egg by doing this.

6. I love piggy banks. I have several in my bedroom. One is labeled "pennies only". The second gets all other change. When it gets full, I dump it out and divide the change from that one into 3 other piggy banks, labeled "nickels only", "dimes only" and "quarters only". At this point I put the new 3 into a drawer (out of sight, out of mind) and start filling up the old one again. Only when all 5 are full do I take them to the bank for deposit and start all over again.
Post Feedback
Add your voice to the conversation.
Related Guides
Related Posts