Name Ideas for Adult Day Care Service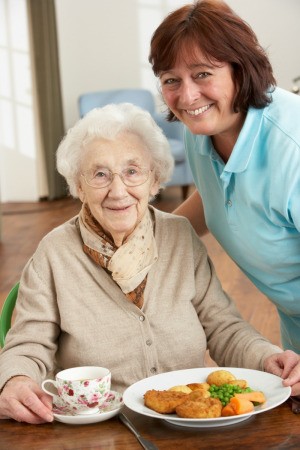 One of the first things small business owners must decide upon is a good name. This guide is about
name ideas for adult day care service
.
Questions
Ask a QuestionHere are the questions asked by community members. Read on to see the answers provided by the ThriftyFun community or ask a new question.
I am opening up a adult family home working with irreversible dementia/Alzheimer's. What name can I call my company?
April 24, 2017
0

found this helpful
Golden Memories Adult Home
April 25, 2017
0

found this helpful
My father has dementia and when I think of any person or company who can help him, I immediately think of "compassion" as most people get so impatient with him. :( I would bring that word in somehow.
April 25, 2017
0

found this helpful
"Forget me not" is a catchy name for an Adult Dementia Home.
April 26, 2017
0

found this helpful
I personally cared for my sister for over 4 years and I really feel loving, compassionate and competent are the primary words one wishes to hear when having to make this kind of choice/decision.
Also, what everyone offers are only suggestions as you may wish to incorporate your community/city with your name and maybe use some of the words offered in your name or slogan for your home.
Loving Memories
Compassionate Care
Loving Compassionate Care
Competent Loving Care
Memory Lane of (your community)
Loving Personal Touch
I am looking for a company name for my company. I am in the process of starting a business for the elderly and individuals with physical and intellectual disabilities. I would like a professional name something that doesn't exactly sound like a daycare. They are adults so I don't want people to feel like a child.
April 13, 2017
1

found this helpful
I would focus on what they can do.
Name it Abilities Dayhab
June 3, 2011
0

found this helpful
I'm looking for a name for my adult day care living business. Any suggestions?
By Tammara from Katy, TX
June 6, 2011
0

found this helpful
The House of History Adult Day Care or History Stays Here Adult Day Care. Good luck with you center!
June 6, 2011
0

found this helpful
Alz's Place
June 6, 2011
0

found this helpful
Golden Years? Twilight Years? Senior Moments? God bless you for what you are doing!
June 7, 2011
0

found this helpful
Especially if the people form whom you'll be caring are MR/DD or Alzheimer's/dementia patients, you might want to keep it as simple as possible. "Tamara's Place," maybe? "Loving Care" is another thought. God bless you for wanting to look out for the most vulnerable demographic in our society.
Read More Answers
I need a slogan for Divine Angel Care Center. It is a home for seniors and people with mental disabilities.
June 18, 2014
0

found this helpful
I want to start my own Personal Care Home, called Angels On Call. How do I find out if this name is taken?
By C.H.
March 13, 2017
0

found this helpful
You can go to any domain service such as www.bluehost.com and they will let you look up any name and see if it has been taken.
April 20, 2015
0

found this helpful
We want to start a business were seniors can live in their new, smaller homes where there will be some supervision and care. We are going to build about 10 homes (2 bedrooms, 1 bath). I hope I can get some suggestions
By Danielle K
December 4, 2014
0

found this helpful
I will be opening an adult daycare for people with disabilities in Chalfont, Pennsylvania. I am looking for a subtle, catchy name.
By Dom from Chalfont
April 28, 2012
0

found this helpful
I am starting a personal home health care business and am looking for a unique name. Please help me.
By Mz. Jammie
May 7, 2012
0

found this helpful
It would be more helpful to us if you told us the depth of your caring abilities....are you a nurse? Have just general knowledge on helping the elderly, have experience with certain disabilities, etc.
November 7, 2014
0

found this helpful
My company is about to open a business to offer services to individuals with intellectual and developmental disabilities. It will be a place that offers Adult day services, pre-vocational, supported employment, job discovery, as well as community respite services. We are coming up blank for a name. Anyone have any suggestions?
By Amanda
December 21, 2013
0

found this helpful
We have just changed companies, and need to name our day service. The people we have in our service are adults in wheelchairs, who have both physical and intellectual disabilities. We need a nice, bright, and catchy name. Please, any suggestions will be gratefully received :O)
By Maureen
I will be starting an adult day care center and need to choose a name for it. It has been suggested that I choose something like "Pleasant Valley". If you were looking for day care for an adult loved one, what name would inspired you to pick up the phone and call for information? Serious replies only please.
By barnsma from McKeesport, PA
Related Content