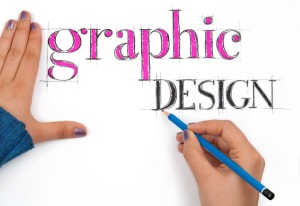 Questions
Here are questions related to Name Ideas for a Graphic Design Business.
I am wanting to start my own freelance graphic design business. I am trying to think of a creative christian name. Any help would be wonderful. Thanks and God bless.
By Wendy
I'm going to start a new page on Facebook related to graphic and media works. So please suggest a name to me!
A name which contains my name (Snj) is also acceptable ;)
Thank you
By Snj
I am trying to come up with a catchy name for my new business. I am starting a custom graphics type business which can transfer any design to many different substrates. I have had some ideas, but every time I come up with one it is already in use by another business. I am a Christian, but am not sure if I should base my business around this since I am not just producing Christian designs. Help please!
By Janae W.
I am going to create my own graphic design online business. I do photo restoration, personalised letterheads, business cards, etc. I can do simple to complex designs.
What design name do you think I should use?
By E.N
---
Most Recent Answer
By Sandi [391]11/12/2013
"Prints Charming". Your main clients will be ladies but hey... Good luck!
I just recently graduated and I want to create a website business name for myself. I want people to see creativity, graphic designer, illustrator, and uncommon when they see my business name. Any suggestions?
I am a graphic designing freelancer. Please suggest to me a creative name.
By Savitha
I've been trying to find a funky, cool, and a bit cutsey business name for my freelance graphic and web design company. My current name is JKDM (Jennifer Kathy Design & Marketing). Jennifer Kathy is my first and middle name. This never really felt like me as I don't really do that much marketing to have it in my business name. It also isn't very creative. As an example I quite like Pink Press Designs. Could anyone suggest any other ideas?
By Jennifer M
---
Most Recent Answer
By Sandi [391]09/24/2013
Have you thought of rhyming?
How about "Graphic Traffic"? or perhaps something like "Prints Charming". I hope those help.
I am a freelancer graphic designer. I used to work in Corel Draw and Photoshop. I want to have my own company; so please suggest to me a name which is eye catching or creative in its own right, regarding to my work.
Thanks in advance.
By Major Singh
I am looking for ideas on a name for my start up. The company will use African prints in a design focused way in a wide range of ways. Please help be come up with something catchy.
The designs are creative, inspiring, mesmerising, and intriguing.
I am looking for a name that's creative, fun, and catchy. The name doesn't necessary have to relate to Africa, but all suggestions are welcomed.
Thanks in advance.
By Steph
---
Most Recent Answer

By Leuko P.01/02/2014
I think "AfroSign" or "Afro Design" will be just fab.
I am designer working in Corel Draw and Photoshop Design. I would like some suggestions for a name for my shop.
By Anil
---
Most Recent Answer

By Carol D. [5]11/21/2011
How about Graphics Plus or with Gumshoe Graphics. You can use an old shoe with gum attached to the bottom for logo.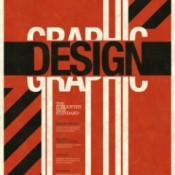 What graphic design business name should I use or create? Any suggestions?
By Rafaela
---
Most Recent Answer

By Mary Lou [14]09/14/2011
Graphically Yours
Please help me with suggestions for a name for a graphic design business.
By Ali from Okara
I am looking for a professional name for the desktop publishing and graphic design business I am starting. I will offer services from writing content, to designing publications (newsletters, brochures, custom invitations) and designing websites. I'm trying to come up with a name that will make it easy to identify what I do. I have a few ideas, but nothing that has "amazed" me yet. (Some I've thought of: Americana Publishing and Design, Divine Publishing and Design). Any ideas?
By Victoria from FL
---
Most Recent Answer

By jean leiner [14]05/14/2010
Write It Right
Designet
Designitall
Victorian Design
Solutions: Name Ideas for a Graphic Design Business
Do you have knowledge about this guide topic? Feel free to share a solution!