Orangutan Playing Peek a Boo (Cleveland Metroparks Zoo)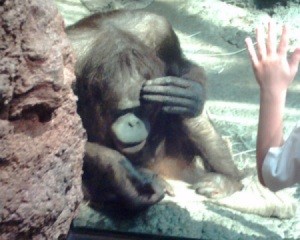 I was at my zoo, watching the orangutans, and one of them was playing peek a boo with a little girl who was watching them. It was so sweet!
By Shannon from Lakewood, OH
Feedback
Post Feedback
Add your voice to the conversation.
Related Guides
Related Posts