Outlaw Moss (Pomeranian)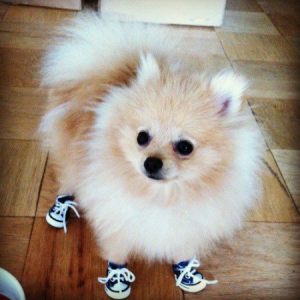 Outlaw Moss is a 2 year old Pomeranian. I got him from a puppy mill on Mothers Day in 2011 in Paris, Texas. They where going to put him down because of a eye infection. He likes to chase the ball and learn commands. He loves me more than he loves himself. He is cute and smart. He is also pictured, in my post about buying some Newborn rubber soled shoes to save there little paws from the hot concrete and asphalt.
By msprissysmom from Texoma
Feedback
Read feedback for this post below. Click here to post feedback.

By
08/02/2012
He is so cute. You must have to bathe and brush him alot for him to look so beautiful.

By
08/01/2012
Wow - How fab is this little fella. Poms make such great pets. They love to be with you every minute. Thanks for sharing.
PS. here's my two girls.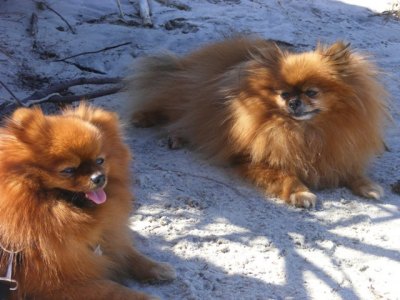 By
08/01/2012
What a cutie! Look at those shoes! That's wonderful that you saved him. Thanks for sharing. :)

By
07/31/2012
I don't care what anyone says, Pommy's are as close to human as any other dog or pet. I had a tailless pommy & she was soo human, when she would have an asthema attack, she would actually say 'mama'. She passed away in 2008, I miss her so very much & yes they do love you more than yourself. He is adorable!
Post Feedback
Add your voice to the conversation.
Related Guides
Related Posts