Perm Tips and Tricks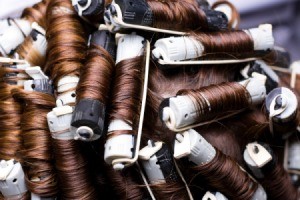 When you do permanents at home, you want to make sure you do it correctly to get just the amount of curl you want. This is a guide about
perm tips and tricks
.
Solutions
Share on ThriftyFunThis guide contains the following solutions. Have something to add? Please share your solution!
August 11, 2011
3

found this helpful
This is a guide about how to do a perm at home. Many women want to have curly hair but perms at the beauty salon can be expensive. You can do a quality perm at home for a fraction of the cost.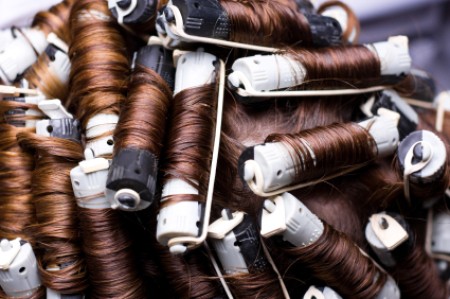 January 25, 2017
1

found this helpful
It can be confusing as to what to do to fix a perm that is not as curly as you wanted. This is a guide about permed hair not curly enough.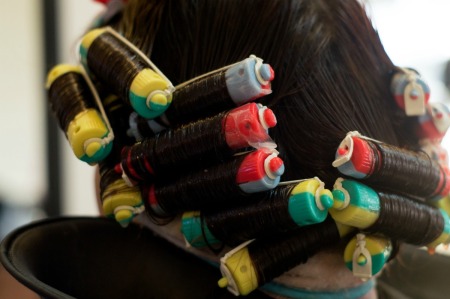 July 5, 2017
0

found this helpful
If your perm has lost it's curl, there may be some ways to get it back. This is a guide about fixing a perm that lost its curl.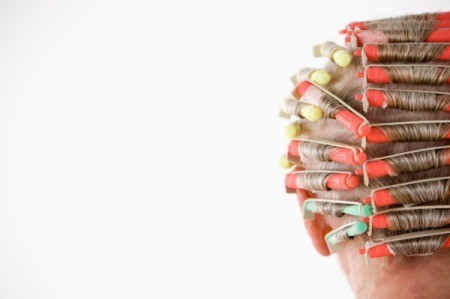 Questions
Ask a QuestionHere are the questions asked by community members. Read on to see the answers provided by the ThriftyFun community or ask a new question.
I went on 03/27/2017 to have a small spiral perm put in my hair and my hair is as straight as it was when I went in. I'm very upset about it. My question is how soon can I go to my auntie who is a professional and have it redone? I want it done as soon as possible.
April 23, 2017
0

found this helpful
Once the hair is completely neutralized, that's about the extent of the 'set' or hardening into its new shape. It will, though, continue to harden a bit more for the next 48 hours. If you wanted curls and not just body, I can't understand why your hair was blown and brushed straight.
If you have a good perm, or if you don't, for that matter, it will do no harm to wet your hair, now. I would recommend that you do. Wetting the hair will reveal just how much curl you do have and you might want to know that now.
May 12, 2017
0

found this helpful
What happened with your perm if you don't mind me asking. I got one earlier today and already parts have straightened
Read More Answers
I got my first perm about 4 weeks ago. It looked fine when I left the salon, but when my hair started drying I was standing at the mirror watching my hair straighten right before my eyes. I have long hair so I thought maybe it was the weight of my hair that was straightening the perm out, so I laid down with my hair fanned out to lighten the weight. The next morning my hair was almost completely straight.
My hair dresser then redid my perm the next week and it looked awesome while it was wet, but once again I am not happy with curls. My hair is a lot more curlier than the first time, but not the spiral I was asking for. On some small areas of my hair it looks almost straight. Also, I lose the spiral to a limp crimp look after my hair completely air dries.
I was wondering how long would I have to wait to try again for another perm with a more experienced stylist? My hair stylist actually told me only after she rinsed my hair out, that I was her first long haired perm client. Please help me!
By Laur-el Dan
October 23, 2016
1

found this helpful
What happened to you was your hair dresser didn't use a strong enough perm she probably used a acid when she should of used a alkaline perm but if you have dye or highlights in your hair they was should of used the perm meant for treated hair but a way to bring up your curl get it trimed not much and you will see a difference it always comes back to life a few other things you can do is put your curl cream in and flip head over and blow dry it on cold it will close up your cuticle in our hair and stay
March 31, 2017
0

found this helpful
use a curl defining mousse (i like suave curl defining mousse)or curl enhancing type spray(frizz ease dream curls daily styling spray). it helps bring the curl u wanted and holds it without frizzing out. i have thick fine hair about 3 inches past my bra and just got spiral also. i love tjose 2 products almost as much as a fat kid loves cake!! good luck and congrats on wedding
Read More Answers
I have to walk home from the salon after getting a spiral perm. Will the heat/humidity affect the way my curls end up? And if my hair ends up frizzy after the walk will it be permanently frizzy?
March 15, 2017
0

found this helpful
I would warm up a bit of coconut, macadamia or argan oil in your palms and rub it in before walking home.
March 21, 2017
0

found this helpful
Can you call your stylist and ask what are their thoughts? My mom gets her perm and she is fine, just goes a few days without washing her hair. She can still go out and do activities.
Read More Answers
March 31, 2015
0

found this helpful
I just had my hair permed. I searched for some tips already and it says that I need to use shampoos and conditioners that are suitable for permed hair (or something like that). I am actually from the Philippines and some of the products that I've searched are not found here. Is Sunsilk, both shampoo and conditioner a suitable hair care product for permed hair? Also, is Vitress a good moisturizer for permed hair?
By Singing97
April 1, 2015
0

found this helpful
Just go to your local store and read the labels on the products. You will likely find many choices - for colour treated hair, for permed hair, for oily hair, for curly hair, etc. If you can't find anything specifically for permed hair, get a product that is relatively gentle and also a creme rinse.
I have found that things such as Head and Shoulders (a famous brand of dandruff shampoo) are harsher on my coloured hair than other brands. On the other hand, if my hair colour is a bit brash, I find that it tones it down! But I digress! Just read the labels in your local stores.
December 9, 2014
0

found this helpful
I recently permed my hair and had a couple of mishaps. First my friend started the winding heat thing, before she wound my hair. The second mishap was I didn't leave the solution in long enough, so my tips are still straight. So I was wondering, if I could reperm my hair so I can do it the proper way? I'm scared that it can ruin my hair. Can I re-perm it now or should I wait for a week?
By Nicole
December 9, 2014
0

found this helpful
Actually you should wait a lot longer than one week. More like a couple months. Being your perm was a home perm that went bad, because nobody knew what they were doing, your best bet would be to go to a beauty salon and get their advice. I have a sister that is retired hair stylist and she instructed me real good on what to do and how long to wait between chemical processes and that is what a perm is. I used to do my own home perms back in the day when I lived in towns that didn't have a hair stylist anywhere near by. As a whole most home perms don't turn out anywhere near as well as going to a styling salon.
I got my hair cold permed yesterday and it went straight a day after. Can I get hot perm, digital perm, instead? How many days should I wait if that is possible? And what can I do or product to use before I get another perm?
October 16, 2014
0

found this helpful
I just watched a tutorial on Bantu Knot Outs, which caught my attention, but I wonder if there are other ways out there that could do the same and last as long? I already have a "curly" perm, but I want to maintain it. What are the best products, tips, ways, that you can use to maintain the curl and bounce of your hair without damaging it or making it excessively frizzy?
By Mrita
Related Content