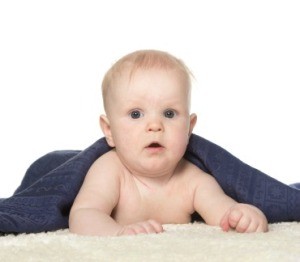 In addition to prescription drugs, there are some surprising remedies for pink eye in infants. This is a guide about pink eye remedies for babies.
Ad
---
Solutions: Pink Eye Remedies for Babies
Read and rate the best solutions below by giving them a "thumbs up".
This may already be known by a lot of people. As a new mother, I seriously never knew this until just recently. Hopefully this tip will be a reference for another new mother.
We've had a lot of sickness this winter and, in addition to a bad cold, I developed an eye infection. As careful as I was with hand-washing and trying not to touch anything, my 7-month old baby got it in one eye, then both eyes within a matter of an hour. Being Saturday night, the doctor's office wouldn't be open until Monday morning! I worried about my baby so much!
Somebody on Facebook told me to use breast milk eyedrops! It worked! I just put some milk in a little cup and used a dropper to put it in my baby's eyes. Just one or two drops in both eyes several times a day and it cleared up in about 3-4 days. Amazing what the body can do! Breast milk also clears up ear infections, by the way! :)
Give a "thumbs up" to the solution that worked the best! Do you have a better solution? Click here to share it!