Rat Terrier/Chihuahua Mix Photos
Photos
Share on ThriftyFunCheck out these photos. Click at right to share your own photo in this guide.
Zoey is a 6 year old Chihuahua/Rat Terrier mix that I got from the humane society, five years ago. She likes to play with her "brother". She loves to go for walks, ride in in the car and lick. She has a tongue that doesn't quit. :) She absolutely loves her "bo-bos" (bones)
My boyfriend brought Zoey home about 5 years ago. He went to the humane society and saw her trembling in the back of her cage while all of the other dogs were barking and happy. He asked about her and found out that she had been abandoned in a trailer. He said he could not leave her there and adopted her. I was not sure about this at first because I really wasn't an animal lover but when I looked into her eyes, I fell head over heels.
It was a tough road at first because she smelled horrible and refused to eat. She was so scared of my boyfriend that she would hide under the bed. It was sad. I finally got her to eat by putting food in my hand. After a few days she finally came around to me but was having a hard time with men. We found a bulge on her eye and had the vet look at it and it was caused by something hitting her. She said she was probably abused. It took awhile but she came around and loves her "daddy".
One thing that I have broke down on is letting her sleep with me. I used to have a blanket on the floor and every night would tell her to lay there but she would end up under the covers by my feet every night. After awhile of this, I just gave up and now I just say "lets go night night" and she is there in my bed under the covers. I call her my "bed hog". We got another dog just for her so that she isn't lonely. She loves to play with him and is a good "big sister". I never wanted a dog but now that I have my babies, I can't imagine my life without them.
By Tammy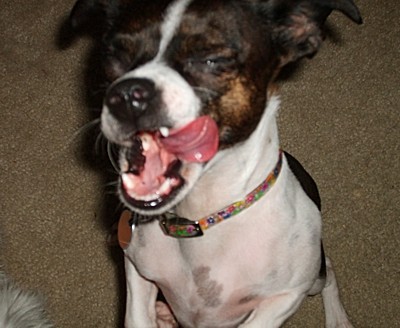 November 18, 2010
0

found this helpful
I can never understand how someone can hit and abuse a poor little animal! God bless you both for rescuing this darling puppy and also getting her a friend, they're both such cuties!
Read More Comments
"Millie" (short for Millionaire), is a 3 year old Chihuahua/Rat Terrier Mix. I walked into a gas station 3 years ago and there she was running circles around the store, causing complete chaos. I watched as the clerk attempted to help customers and watch her at the same time, I thought "that dog is nuts, I have to get one just like her"! I asked the clerk about where I could get a puppy like her and as luck would have it, she happen to be for sale.
$110 and we have been inseparable ever since! Drives me nuts! =) She saved my life! I don't know what path I would have taken in life if she hadn't of come into my life. When I walked into that gas station 3 years ago, I had just lost my home, was angry at the world and determined to have no responsibility. The day I met Millie, I my life changed.
By Ivonne O. from Escondido, CA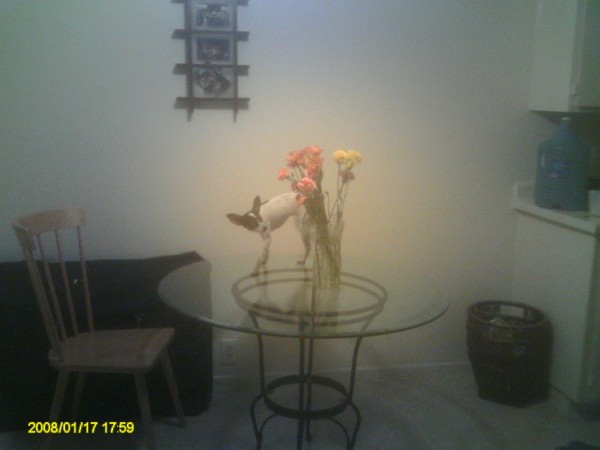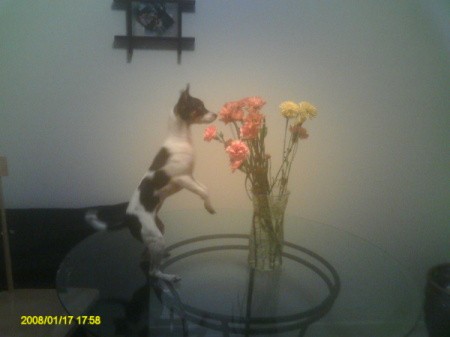 October 7, 2011
0

found this helpful
She looks like a precocious little stinker, I bet she's a joyful handful! lol! Very cute!
Read More Comments
Molly is 1 year and 7 months old. She is a Rat Terrier Chihuahua Mix. I got her through a friend on May 26, 2009.
She likes to jump in the pond and scavenge for frogs. She loves to eat celery, she MUST sleep right in the middle of my fiance and I and she is great at learning tricks.
By Sonia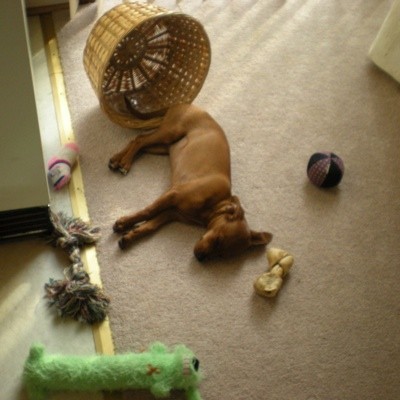 November 17, 2010
0

found this helpful
So cute!
Read More Comments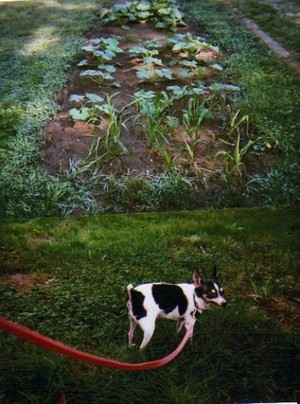 Munchkin was a Chihuahua/Small Rat Terrier mix. He lived to be 13+ years old and is recently deceased.
Read More...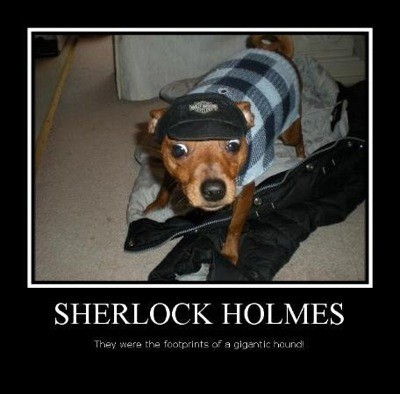 Molly is 1 year and 6 months old, born April 4, 09. She is a Rat Terrier/Chihuahua mix. I got her from a friend in May 2009.
Read More...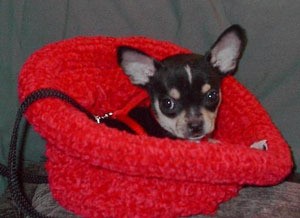 This is Spike. He is 1 1/2 years old now but 2 months in this picture. He is a Chihuahua and maybe Rat Terrier. I got him for Valentine's Day because my first Chihuahua, who is a female, fell in love with my husband and he joking said maybe I needed a male Chihuahua to love on me.
Read More...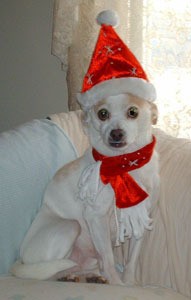 Chilito is 7 years on on November 14, 2007. He is a Rat Terrier/Chihuahua. I answered and ad for a free Chihuahua.
Read More...
Mimi (Chihuahua - Terrier) Photo. Mimi is an 11 year old chihuahua - terrier mix. We got her from a lady selling puppies, Mimi was 8 weeks old when we got her. . .
Read More...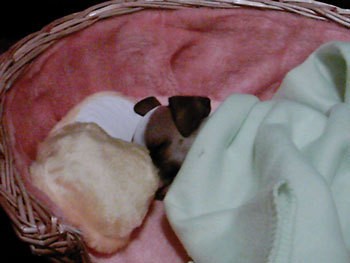 Paris is a 4 month old rat-cha. I got him 4/17/06 as an early birthday gift...
Read More...
July 14, 2005
1

found this helpful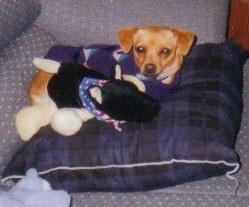 Here's Sable! Sable is a 4 year old Rat Terrier/Chihuahua mix. We received her from my fiance's sister after she had her first born. This is our first born and she is spoiled to death! She is a Rat Terrier/Chihuahua mix. She loves to sleep with us.
Read More...
July 26, 2005
0

found this helpful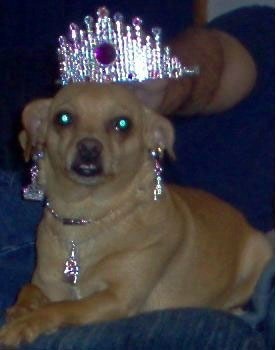 This is our 4 yr old Chihuahua/Rat Terrier mix, Sable. Can you tell she is spoiled? She loves dressing up and cuddling with us. She is our pride and joy!
Read More...
Related Content