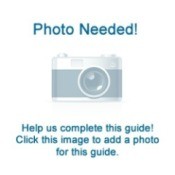 A friction abrasion can be very painful, and a challenge to heal quickly. This guide is about remedies for rope burns.
Ad
---
Questions
Here are questions related to Remedies for Rope Burn.
My Granddaughter was playing with a rope the other day and she put it around her neck and jumped off the porch when no one was looking. She now has a rope burn on her neck. We put a cold rag on it and later that night washed it in antibiotic soap and put an anticbiotic spray on it. Looks like it is ozing clear fluids and it also looks like it's starting to scab over. Is there anything else we can do?

Pam
Ad
---
---
Most Recent Answer

By Khera Smith [3]02/10/2012
Vitamin E. I am in the circus and I do an act called Spanish Web witch is a rope that I climb and do tricks on, so I get rope burns quite frequently. Just go to walmart, Publix, Welgreens, ext. and pick up some Vitamin E soft gels. Crack one open or poke a hole in it a squeeze some on the wound. It heals twice as fast. I have used this trick for years!
I was helping get a horse for a float when it reared up and gave me bad rope burn on my hand. It is blistering, should I go to the hospital or see a doctor?

HoLLi from VIC
Ad
---
---
Most Recent Answer

By catie (Guest Post)08/02/2008
I got a rope burn on my four fingers from trying to grab my dog. I cleaned it with peroxide and put ointment on it then a bandaid. I feel a little burn but not much. I will try the aloe vera gel. I have some around here in my house.
I slid my hand down a pole really fast. How do I stop the pain?
By Bob
---
Most Recent Answer

By Dena Roberts [31]06/04/2012
Soak your hand in a bucket of ice water! Quick!
Solutions: Remedies for Rope Burn
Do you have knowledge about this guide topic? Feel free to share a solution!