Remedies for Rope Burn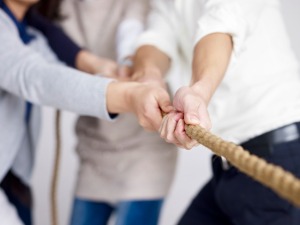 A friction abrasion can be very painful, and a challenge to heal quickly. This guide is about
remedies for rope burns
.
Questions
Ask a QuestionHere are the questions asked by community members. Read on to see the answers provided by the ThriftyFun community or ask a new question.
My Granddaughter was playing with a rope the other day and she put it around her neck and jumped off the porch when no one was looking. She now has a rope burn on her neck. We put a cold rag on it and later that night washed it in antibiotic soap and put an anticbiotic spray on it. Looks like it is ozing clear fluids and it also looks like it's starting to scab over. Is there anything else we can do?
Pam
September 18, 2009
0

found this helpful
Ice & ice water! I've had burns & rope burns over the years, usually on the hand & I keep my hand in ice water & pull it out & when the pain returns, plop it back in for as long as I can stand it, & repeat this until the pain stops. This can take a couple of hours. OF COURSE if you have SERIOUS burns you must go to the hospital, but for 1st degree burns this does the trick!
February 10, 2012
0

found this helpful
Vitamin E. I am in the circus and I do an act called Spanish Web witch is a rope that I climb and do tricks on, so I get rope burns quite frequently. Just go to walmart, Publix, Welgreens, ext. and pick up some Vitamin E soft gels. Crack one open or poke a hole in it a squeeze some on the wound. It heals twice as fast. I have used this trick for years!
August 24, 2016
0

found this helpful
I am an equestrian and in other terms i ride horses. So now i guess you could only imagine how many rope burns i get, so i have learned hoe to treat them. so what i do is soak my hands in peroxide and wait for the oozing to stop and wipe my hand with the burns with a clean towel. and what i recommend is neosporin or vasoline. so what ever you choose to use i cover the burn in the ointment of your choice, in gauze and wrap medical tape around your finger with some slack so you don't hurt yourself. than once you have finished that you will need an ace wrap and cut it large enough to wrap around your burn at least twice. And the last part is securing the ace wrap around your finger. i recommend a hair tie, wrapped around as many times you choose. And that is all i hope this helps you as much as it helps me have a great rest of your day.
June 21, 2017
0

found this helpful
I did that last night and now I have bad burns in between my legs. What make it even worse is that now the two rub together. Yay gymnastics wounds!
Read More Answers
The other day I was at a circus and I was on the trapeze. I slipped and I got a really bad rope burn on my upper thigh. It hurts when I stretch my skin, when water touches it, and when I touch it trying to put cream on it. I'm not sure how to get it to heal, but it's just getting worse and I need it better so I can continue training. Please help me.
January 20, 2017
0

found this helpful
For the best results to get rid of bad rope burn you can us three thing 1. Petroleum jelly 2.sweet butter 3. Nesporen the on it say for burn and wear thin cotton shirt. Let me know if any of this worked for you. Good luck
January 20, 2017
0

found this helpful
I would start with Neosporin first and see if that will speed up the healing. Or if touching it, try using a spray like bactine where you don't have to touch it to apply it on the site. It relieves pain and gives you protection from infection also.
January 20, 2017
0

found this helpful
Coconut oil has healing and antibacterial properties. However, if you develop fever or the area begins to turn red around the wound you will need a prescription for Bactroban to kill or deter staph.
January 22, 2017
0

found this helpful
Use aloe vera.
Read More Answers
October 15, 2006
0

found this helpful
I was helping get a horse for a float when it reared up and gave me bad rope burn on my hand. It is blistering, should I go to the hospital or see a doctor?

HoLLi from VIC
By guest (Guest Post)
October 17, 2006
0

found this helpful
This sounds like a rope burn-an abrasion. Keep it clean and dry, use an antibiotic ointment on it. Bandage it. If is gets oozy, red, pus comes from it or you get a fever or red streaks on your arm, see a doctor. If your last tetanus shot was more than 10 yrs ago, that would be a good idea. You can be treated in a dr. office, an ER is not necessary.
By guest (Guest Post)
October 17, 2006
0

found this helpful
Try homeopathic causticum, 6c.
Available at health food stores for about $5.
Works for all kinds of burns.
By guest (Guest Post)
August 2, 2008
0

found this helpful
I got a rope burn on my four fingers from trying to grab my dog. I cleaned it with peroxide and put ointment on it then a bandaid. I feel a little burn but not much. I will try the aloe vera gel. I have some around here in my house.
September 21, 2015
0

found this helpful
Hey I just had that happen with me trying to get my horse I sold into a trailer I looked up some answers for rope Burns on this and I found vitamin E oil/cream helps with healing quickly I also used lavender oil on the burn and it stings for a second but afterwards it's gone and you can't feel anything s no pain. As far as healing I'm not sure how long it will take but I'm giving it a try.
Read More Answers
June 2, 2012
0

found this helpful
I slid my hand down a pole really fast. How do I stop the pain?
By Bob
June 4, 2012
0

found this helpful
Soak your hand in a bucket of ice water! Quick!
Related Content