Remedies for Worms in Dogs
Some pet owners prefer to treat worms with products and remedies other than medications from a vet. This is a guide about remedies for worms in dogs.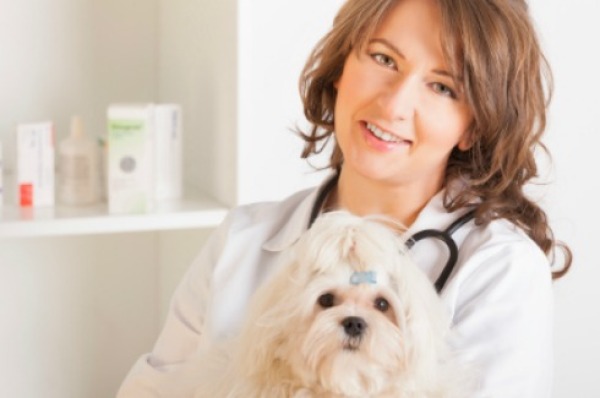 Filter

: All Articles
Sort

: Relevance
Does anyone know a home remedy for worms in cats/dogs?
September 9, 2016
0

found this helpful
what is a safe home remedy for round or tapeworm for cats
September 18, 2016
0

found this helpful
I USE THIS PRODUCT FOR MY CAT'SAND MY KITTENS. IT WORKS ON WORMS, PARASITES AND FLEES. IT'S CALLED DIATAMACEOUS EARTH FOOD GRADE. THERE ARE TWO TYPES OF D.E. REGULAR AND FOOD GRADE, FOOD GRADE IS WHAT YOU WANT YOU CAN ALSO USE IT ON YOUR SELF IT KILLS ANY PARASITES THAT YOU MAY HAVE. IT IS A NATURAL PRODUCT, YOU CAN USE IT ON KITTENS TO GET RID OF FLEES. I PUT A 1/2 tsp IN THIER CAT FOOD AND IN THE KITTENS BOTTLES. I SPRINKLED THE D.E. ON ALL MY CARPETS, LEFT IT ON FOR 3 HOURS THEN VACUUMED IT UP AND THEN GET RID OF THE CONTENTS WRITE AWAY. I TOOK A PAIR OF PANTY HOSE AND CUT THE LEG OFF FILLED WITH D.E. TIE A KNOT AND USE IT TO POWDER YOUR CAT'S AND KITTENS. PLEASE PUT A PAPER TOWEL OVER THIER FACE SO THEY DO NOT BREATH IT IN AND THAT GO'S FOR YOU TO. IT IS NOT GOOD TO BREATH IT IN. YOU CAN ALSO USE THIS PRODUCT FOR ROACHS, ANTS AND ANY OTHER BUGS THAT HAS A HARD SHELL. YOU CAN USE IT IN YOUR GARDEN IT WILL NOT KILL EARTH WORMS BECAUSE THEY DO NOT HAVE A HARD SHELL. I FOUND IT ON AMAZON. MAKESURE THAT THE D.E. THAT YOU GET SAYS FOOD GRADE. GOOD LUCK.
Does anyone know of an organic (home remedy) for worms in dogs? I have tried several over the counter treatments and my Yorkie still has worms. I am disabled and can not afford to take him to the vet, and my vet will not let me make payments. It really hurts me to see my dog so uncomfortable. Please help!
By Janice I.
March 17, 2013
0

found this helpful
Best Answer
Irrespective of the Dogs size ask your Veterinarian for Drontal Allwormer. You can give this to the animal yourself. There are several different kinds of worms. To be honest, for the amount of money you have spent buying "over the counter" products that have apparently proven useless, you could have bought the correct tablet and dosage for your Dog's size and weight. The situation will only get worse without correct treatment.
August 29, 2016
0

found this helpful
I have been using DE (food grade) for several years on my garden, my pets (I'm a dog breeder), myself and family for a number of things from high blood pressure, to aches and pains, to treatment and prevention of hook, round, whip, heart, and pin worms in my pets. It also helps with skin issues and a number of other things for animals and people. I swear by it too!
My dogs have these long skinny white worms in their poo. I was told that nicotine from cigarettes gets rid of worms. He said mix it in the can of food and the dogs will eat it and that it won't hurt them at all. Is that true?
August 9, 2015
0

found this helpful
Best Answer
All types of nicotine plants are poisonous.
August 31, 2016
0

found this helpful
Home remedies for worms in dogs
I have a 4 year old Pit Bull mix. She seems to have worms.
September 13, 2016
0

found this helpful
You can get canine dewormer from Amazon or pet stores. However, it is not prescription strength or meant for your specific type of worm. It's a general, all-purpose. That means it may not work the first time.
My Yorkie has tapeworms and the vet is charging too much. What are some remedies to kill tape worms?
By Martin from Houston, TX
March 1, 2011
0

found this helpful
Best Answer
If you value your dog's life, then she needs a doctor just like you do sometimes. In the summertime use something (Diatomacious earth or Frontline) to keep the fleas off of her so she doesn't get tapeworms in the first place. I hope you are aware that Tapeworms can and will kill a dog if not treated.
April 24, 2016
0

found this helpful
Lemon 1/2 teaspoon for every 4 day for a week it works on my chiuhaua and ive had her since she was born an now she is 16 years i use lemon on all my pups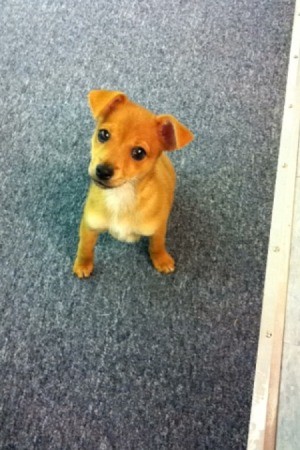 My mom was given a puppy from our neighbor because it was either find someone or send it to the pound and my mom wouldn't let that happen. Recently, I've noticed, both in her feces and as she laying down, coming out of her rear end, some white larva looking worms (almost positive they're roundworms). I read on a separate site that you could try a home remedy and give her cloves to get rid of them, but it wasn't exactly specific on how much or how to feed them to her (whether to crush them up or whole), so what should I do?
By Kristina M.
September 30, 2013
0

found this helpful
Best Answer
Take this sweet puppy to your Veterinarian.
July 6, 2016
0

found this helpful
She is so cute, what kind of dog is she?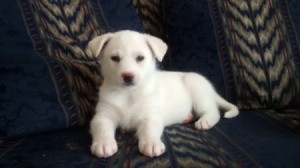 I just bought an 8 week old, 3/4 Husky, 1/4 Shepherd puppy from a lady. She told me she dewormed it, but no shots. Is there anyway of knowing if she actually did deworming, as well how often should deworming be done? What is the lowest cost place possible to get the wormer, as I am a single mom with sole custody and tight on funds.
By Stacey
February 26, 2015
0

found this helpful
Best Answer
What a beautiful puppy. Do not forget shots that she needs right away. Parvo is common and deadly without shots, and is a terrible and painful death for the dog. You cannot skip her puppy shots. A vet can worm your puppy when you go for shots. Remember that any pet will have Vet bills. You cannot avoid it.
February 27, 2016
0

found this helpful
You can buy do it yourself shots at most any feed store buy the 3-1,4-1 or if they only have 5 in 1 its okay. Very important do NOT get any vaccination that has "Lepto-Spira Bactrim" do Not ever get the vaccination that has Lepto-Spira at all this vaccination should be banned because it could cause respiratory or heart failure in ANY dog weighing less than 60++lbs even then the larger breed & size dogs have died from these vaccines w/Lepto-Spira. Have first-hand experience with pure-bred mini-snauzer going into cardiac arrest(after she pooped,shook violently then died because of this vaccine containing Lepto-Spira). Over the counter vaccine is usually around $6-$10 easy to administer if you can't give shot between folds of skin between shoulder blades ask around at store someone will help you for free I'm sure just please stay away from the higher number vaccination(6-1,7-1,8-1 these are the ones that contain Lepto-spiro) Feed store "apologized" for selling it to me saying clerk made mistake should of warned me of dangers with that vaccine but didnt know. Vet told me he knew of several thousand across country dying because of Lepto and to always go to him for shots as he only does 2-1 or 3-1, of course couldn't afford office visit of $85 and the shot fee of $65. Called other vets said same, and cost relative range of $45-85 visit plus shot cost $45-$65. Too much when I can buy 3--1 for $8 at my local feed store.
I have 2 dogs and I have bought the Dog Worms 3 gave the first dose and has not killed the worms. I need to know when is it safe to give the second dose. I have tried the diotanausousearth and had no affect. I am desperate . The vets here want full payment I can not pay the 85.00 that they want.
Read More...
How do I manage my dog's worms without dog wormer?
Read More...
Related
© 1997-2016 by Cumuli, Inc. All Rights Reserved. Published by
ThriftyFun
.
Page
generated on September 26, 2016 at 5:17:10 AM on 10.0.1.95 in 4 seconds. Use of this web site constitutes acceptance of ThriftyFun's
Disclaimer
and
Privacy Policy
. If you have any problems or suggestions feel free to
Contact Us
.