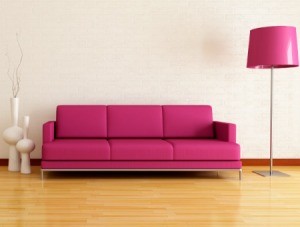 Certain shoes can leave black marks on your floors. This guide is about removing scuff marks from hardwood floors.
Questions
Here are questions related to Removing Scuff Marks from Hardwood Floors.
After a couple friends came over, in the areas where shoes were worn, there were black scuff marks and slight indentations on the hardwood floor. Please help ASAP.
By Josh
I have black scuff marks on the hardwood floor. They look like scratches. How do I remove them from a hardwood floor? Please advise. Thank you.
By Jace
---
Most Recent Answer

By Ambitious Bride04/11/2012
If they were made with shoes which have rubber soles, you can easily rub them away with just your fingers. If they are scuffs of the other kind you have a couple options.

Rub a walnut on the floor to see if that will remove them. If this doesn't then go to your local hardware store. They make pens specifically designed to cover up or fill in spots on any wooden surface.

Another idea which I've done before, is if the scuffs have indented the wood, find some crayons in colors which match your floor, melt them onto the spot using a candle. The wax will level itself, if it doesn't you can level it once it cools slightly.
I have wood floors and I have those felt pads on the legs of my chairs in the dining room, yet I have scuff marks on the floor from where the chair gets moved. They are not scratches in the wood, just scuffs. What do I do to get rid of them? I have tried everything and they are still there. Thanks.
By LitaMae from Lawrenceburg, TN
---
Most Recent Answer

By Lizzyanny09/26/2011
Check and see if something is caught in the felt that may be scuffing your floor. You may need to replace the felt chair leg protectors.
Can someone tell me how to remove scuff marks from my wood floor that was installed in 2010. I'm not talking about "black" scuff marks, just scuffs that show on the floor.
I clean it regularly w/Pledge wood floor cleaner I buy at Home Depot. It does a great job of cleaning and shining, but the scuffs remain. I suppose they come from tennis shoes, grandkids playing, etc. If the sun is shining, I want to keep the blinds closed, because they show up especially bad then. Please give me advice how to get rid of all the scuffs. It's driving me nuts! Thanks in advance.
By Kathleen from IN
---
Most Recent Answer

By Patty04/29/2011
Being in the cleaning business for 27 yrs., I have cleaned many hardwood floors. From what I have learned is to never use anything with a 'polish' (such as Pledge Hardwood Floor Cleaner), as this leaves a very thin coat of 'polish' on your wood floors. Chances are the scuff marks you refer to, is simply the thin layer of polish being 'scuffed' off. Only use a streak free/no residue cleaner, such as BONA (for hardwood floors that you can get almost anywhere), which cleans your floors instead of 'polishing' them. If you want a 'shinier' wood floor, then you will need to apply a coat of polyurethane. So many people make this mistake, so you are not alone. I hope this helps.
How do you remove scuffs from a hardwood floor?
By Mandy
I have marks on my wood floor caused by rubber sole shoes. How do I remove them? I've tried wood cleaner but it doesn't work. We did the floors from laying them, staining and then putting a hi-gloss finish on them. I'm hesitant to use the tennis shoe trick since this is what actually caused the scuff marks. These are real wood floor stained with gloss finish. Any suggestions? How do I remove the marks?

Debbie from Marianna, FL
---
Best Answers

By Krikit09/17/2008
I've always found that a tiny spray of WD-40 on a cleaning rag (or paper towel) applied to the mark for a few secronds & then gently rubbing it away does the job. I've never hurt a floor in 30+ years of domestic residential services using this technique.
---
Best Answers

By LEONA LABINE09/08/2008
Try using white toothpaste (not the clear stuff). Put it on the scuff and wipe it off. For stubborn stains leave it on a little longer.
---
Best Answers

By (Guest Post)09/08/2008
We have linolium on our floors at work and when there is scuff marks from the girls black soled shoes, I use a dry paper towel and it comes right off. You could try this first before buying any products.
---
Best Answers

By Jill09/07/2008
Try rubbing it with a tennis ball! At church, we have one that they cut an X in, and keep on the handle end of the broom for just that use. It won't scratch your floor, either!
Solutions
Share a solution today!