Repairing a Foodsaver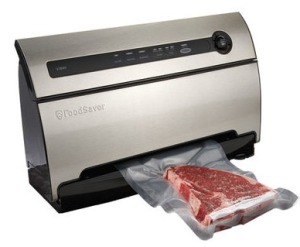 A handy kitchen tool that can help to preserve food better when it is working correctly. This guide is about
repairing a foodsaver
.
Questions
Ask a QuestionHere are the questions asked by community members. Read on to see the answers provided by the ThriftyFun community or ask a new question.
I have a Foodsaver Professional II manufactured by Tilia, Inc. As you all know they always break after the 1 year warranty and when you call them there are no parts, or service, the rec told me to throw it away. Why not it only cost $254.00 dollars? I am trying to buy a another one to use for parts. So if you have one or know where I can get one please contact me through this site. Thanks.
By Harvey from Emporia, VA
April 20, 2011
0

found this helpful
I have the FoodSaver II you need it just gave out on me after 15 years wish it could be fixed all the new ones don't seem to last Do you still need one?
I am looking for parts and repair help for my Food Saver Professional II?
Thanks.
December 24, 2014
0

found this helpful
The light for full tray is on. The trays are empty and clean. It will not operate at all.
By N. Laird
December 24, 2014
0

found this helpful
You can contact the manufacturer online or the store where purchased for an answer.
December 4, 2014
0

found this helpful
When we set up and turn on the machine it does not suck the air out of the bag. It sounds like it is sucking, but bag is not deflating.
By Chris D.
December 6, 2014
0

found this helpful
Does your food saver have the ability to vacuum seal jars? If so make sure the lever is turned to the bag position if it has one. You can put your finger over the little hole where the tube goes to see if it is trying to draw a vacuum there.
I need the electrical schematics for my Foodsaver Professional II. It worked great for 15 years and all of a sudden I've got 3 blinking LEDS and it doesn't work.
I thank all of you for any help you can give me.
By Greg from CA
June 10, 2010
0

found this helpful
This might be the life time expectancy for this item. Try checking for the availability on ebay and you might find a date to go by in the info, contact the manufacturer. Sometimes fixing things at that age are more expensive than a new one. Sorry.
November 20, 2014
0

found this helpful
I can not get the tray light to go out. I cleaned both the upper and lower tray. The light still will not go out.
By Mike M.
November 6, 2014
0

found this helpful
Where can I get a gasket for the Food Saver Professional lll?
By Les C from Terrace BC, Canada
April 29, 2014
0

found this helpful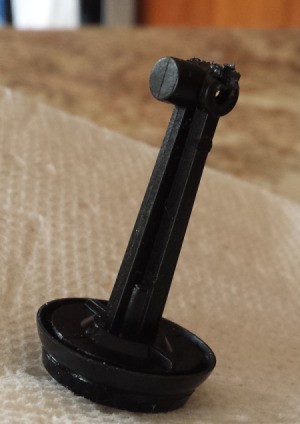 The piston broke in my Foodsaver Professional III Sealer. Does anyone know where to get a replacement?
By Monika E.
Can the bottom of a Food Saver model 8000 be opened to re-insert the vacuum hose?
By jw6442 from Henderson, NV
Related Content