Repairing a Hoover Carpet Cleaner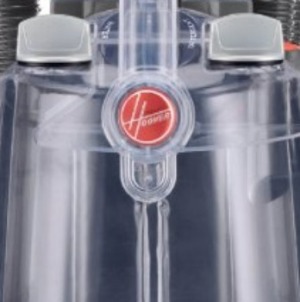 If you are handy and have a bit of patience, you may be able to make the needed repairs to your carpet cleaner. This is a guide about
repairing a Hoover carpet cleaner.
Questions
Ask a QuestionHere are the questions asked by community members. Read on to see the answers provided by the ThriftyFun community or ask a new question.
When I turn on my Hoover Max Extract 60 shampooer, it starts dumping water out of the bottom of the vacuum, it dumps the whole clean water in about a minute. Can anyone help?
Answers
January 31, 2017
1

found this helpful
My Hoover is leaking water as soon as I put it in cant see leak how do I fix this.
May 11, 2017
0

found this helpful
Hoover shampooers suck! Don't buy them period. You'll be throwing good money after bad. They have so many problems. My shampooers upholstery hose won't release a water spray, it stalls when it feels like it and yes mine leaks from the back also. Worst purchase I've ever made. Now that's good advice,!
August 4, 2017
0

found this helpful
I'm having problem with my hoover shampooer . as soon as I fill it with water some of water runs out in floor. How can I fix this. This started after I loaned it out.
My Hoover carpet shampooer is not spraying water but dripping it. Does anyone know how to fix the water/cleaner sprayer?
January 5, 2017
3

found this helpful
When I first got this carpet cleaner it worked fine. The second time I used it, it stopped spraying water! Called Hoover. Brought it to a dealer for repair. However, Hoover sent me a new unit. I moved and did not use my unit until several months. The same problem occured with the replacement unit!!!! I gave up and have not had success in getting the defective unit replaced!!!
I have a Hoover f7412900 carpet cleaner and one day the brushes stopped working.
Answers
September 14, 2015
0

found this helpful
It sounds like the belt that turns the brushes may have snapped. You may need to replace it.
September 14, 2015
0

found this helpful
It sounds like the belt that moves the brushes may have snapped. You may need to replace it.
September 14, 2015
0

found this helpful
On one vacuum that I used to own, the belt would slide off. All one needed to do was open the bottom of it, and slide the belt back on. Perhaps this is all that is wrong with yours. If the belt is broken, you will find that out. If it is more than a slipped or broken belt, you likely should take it to a place that repairs this sort of machine.
September 5, 2016
0

found this helpful
I got a FH50130 hoover you have to pull the brushs out lower your handle and turn it on. If the shaft the brushs fits into is not turning the bearings are froze up. you have to open the gear box and spray some penetrating oil on them until the gears start turning after that put some grease on the gears and bearing.
June 23, 2017
0

found this helpful
I ordered and received a belt for my hover model number FH50950. My problem is replacing it. How or can you recommend someone in the Pontiac Michigan area
July 29, 2017
0

found this helpful
If you turn the cleaner upside down there are little arrows pointing towards the screws you need to remove. They are Star or Philips head screws. Remove ALL of the screws with arrows.
Lift off the cover. You will see the damaged belt in there. Lift off the 2 brush rollers. Put the belt over the 2 brush rollers and replace them where they were. Next, you need to stretch the belt and pull it over the the metal shaft. Pull the belt a little so that the roller turn a bit so you're sure that the belt is on correctly and then replace the cover and all of the screws you removed.
Your cleaner should be ready to go.
My puppy chewed up the cord on my Hoover carpet shampooer. Can you help me with how to get a replacement?
June 8, 2017
0

found this helpful
Fill out this form at Hoover
I have a fairly new Hoover rug cleaning machine with two containers. One is for the solution and the other is where the dirty water flows back into. The directions are quite easy and state that both containers click into place. That said, I cleaned my rug in the living room and when I went to get rid of the dirty water, that's when I noticed there wasn't any. I don't know what to do. Does anyone have any suggestions? I can't help but wonder if my rug not only has the solution in it, but now the dirty water also? I would appreciate any help or suggestions you may have. Thank you in advance.
By GrandMa Chris
September 24, 2012
0

found this helpful
I have had this problem often with mine and every time I didn't have it clicked into place. Are you sure you have it on properly? It's really easy to NOT get it clicked into place. Mine is also a Hoover. If that doesn't solve you problem I'd call the manufacturer.
January 19, 2017
0

found this helpful
Assure that the lid to the recovery tank is on properly. If the lid is not seated properly, the tank is unable to form the vacuum needed to suction up the dirty water.
I have a Hoover Platinum Max Extract carpet cleaner. I cleaned out the hose nozel by blowing it out with air. When I filled the detergent canister and the water canister and put them back on, both containers started to leak. They completely leaked out. I cannot figure out what happened or how to fix this problem.
July 28, 2017
0

found this helpful
If you blew it with air that had much force behind it, you make have dislodged a gasket. Check all your gaskets to make sure they are tight.
February 10, 2015
0

found this helpful
No water comes out of my attachments and the water hose is not clogged. All the water goes into dirty water tank. I have a Hoover Extra 77.
By Leslie from Fort Dodge, IA
February 10, 2015
0

found this helpful
I don't know what type of rug cleaner my sister had, but I helped her. The attachment end needed to be "primed." I think I just held my finger along the opening or something like that. It was a couple years ago, so I don't quite remember, but it was in the manual, or probably even on the internet.
November 16, 2014
0

found this helpful
My Hoover model number is F5915-905. I was using the cleaner, when the motor suddenly stopped. It won't start back up. I just bought it 5 months ago. Does this model have problems with overheating? I'm really not sure what the problem is.
By JoAnne
November 19, 2014
0

found this helpful
If it is only 5 months old, it is likely still on warranty. You should contact the company, by phone or email. You will likely have some sort of customer service info with your paperwork that came with your machine. Do not try to fix this yourself, as you may void the warranty if you start taking things apart yourself. See what the company will do for you first, before trying any home repairs.
September 27, 2014
0

found this helpful
My shampooer is not spraying shampoo on to the carpet. I pull the trigger on the handle and nothing happens. How would you fix a problem like this?
By Harold
Related Content