Repairing a Microwave That Won't Heat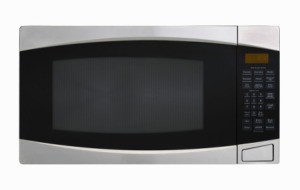 Microwaves are a part of many of our daily lives, and when they don't work properly, it can be frustrating. This is a guide about
repairing a microwave that won't heat
.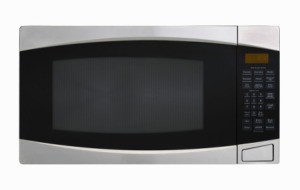 Questions
Ask a QuestionHere are the questions asked by community members. Read on to see the answers provided by the ThriftyFun community or ask a new question.
February 13, 2014
0

found this helpful
I have a GE microwave, model no. JVM1851CH02. The unit turns on, but won't heat.
By Jerry
February 15, 2014
0

found this helpful
Best Answer
Since you can get microwaves for as little as $60, or even less if you get them at yard sales (my mother paid $5 for one that just wouldn't wear out!), I suggest you toss this one (wherever you are supposed to dispose of them) and get a new one. This is one of our modern conveniences that it is not worth repairing, unless it is still on warranty.
October 19, 2016
0

found this helpful
Thanks so much! Mine just needed reset!
October 25, 2016
0

found this helpful
Most of the times it is the door switch, most Microwaves have 2 or 3 and when they stop working the microwave will work but won't heat up. Go to YouTube and look up how to replace the microwave door switch and you will find out how easy it is to do. It will cost you about $3 dollars a switch so changing all 3 will be about $9. Good luck and even if it does not work it will be a good project for the weekend.
Read More Answers
October 20, 2014
0

found this helpful
I have an estimate that says I need a diode and magnitron. I have the machine apart. I need to know how to test the diode.
There is not any visible damage to any part.
By Tim G
October 27, 2014
0

found this helpful
I doubt very much that microwaves are cost effective to repair. One can get them on sale for as little as $60, and sometimes at yard sales for $10, so if it is not working, I'd toss it out and get a new one.
January 20, 2016
0

found this helpful
Not if your microwave is installed over a range, then it can be hundreds to replace
Related Content
(article continues below)
May 18, 2016
0

found this helpful
diodes conduct in one direction
Read More Answers
I put an envelop in the microwave to open it and now my microwave works, but does not heat.
By kita
January 4, 2015
0

found this helpful
I doubt the envelope had anything to do with this. Certainly it was a coincidence your microwave stopped heating at this time. If it is still under warranty, you can get it repaired but otherwise it will probably be cheaper to get a second-hand microwave than to try to get this one repaired.
If you still want to try, figure out who the maker is and model #. Google the manufacturer. If you can find an email for them, tell them what's going on. They may respond.
January 9, 2015
0

found this helpful
I also doubt whether the envelope had anything to do with it, unless you ran the microwave for a long time - several minutes, which might damage it. We are warned not to operate microwaves with nothing inside them, and I would think that an envelope would count as "nothing".
I agree with the previous poster. If your microwave is on warranty, you might get it replaced, but if it is not, you will likely have to get a new one. You might want to check out the instruction booklet that came with your machine; it will give you a website or toll free number. Otherwise, watch for sales or yard sales. I once got one for $5 at a yard sale.
January 20, 2017
0

found this helpful
i think your microwae just up and died !!// as with a lot of things, it is probably time to get a new one, rather than fix. probably cheaper..
My microwave heats for 2 minutes. Then it quits heating until it rests for about 10 minutes. Any thoughts on this?
By Steve M.
May 1, 2015
0

found this helpful
My Sumsang microwave does not heat but it is on and turning off.
May 31, 2016
0

found this helpful
The magnetron is overheating, probably the fan isn't running.
Very high voltage so if you don't know what you are doing leave it alone!
I have a Hamilton Beach microwave model # HB-P100N30AL-S3 / P100N30ALS3B and it stopped heating about 6 months ago. Any ideas?
By Tom
January 11, 2014
0

found this helpful
Sometimes a microwave just needs to be reset. Try unplugging it for about 5 mnutes then plug back in and try using it.
January 13, 2014
0

found this helpful
Buy a new one.
My microwave does not heat up. Can it be repaired?
By Maria from Upland, CA
October 25, 2010
0

found this helpful
You would have to contact a service person about that. Myself, a lot of things like that are so inexpensive now that it is sometimes cheaper to buy new. Labor on repairs is horribly expensive.
I have a GE microwave oven model No.JES1139DS1BB that won't heat up the food.
By Demetrius
September 14, 2013
0

found this helpful
First, unplug the microwave for about 5 minutes. Then try waving something. A lot of times it just needs to reset. If it still won't work check the cord; then the inside. Make sure all the elements inside are food free.
September 14, 2013
0

found this helpful
It is probably a fuse. You can go in the search bar and look under troubleshooting a microwave that doesn't heat and it will help you with step by step instructions. Good Luck.
My Delonghi microwave lights up, and the turntable works, but it doesn't heat. Any ideas? Cheers.
Marg from England
By Marg from England
December 7, 2009
0

found this helpful
This happened to us. You're element has gone out & you'll need to buy a new microwave (or one at the thrift store). In the USA you can get one for only $25. I paid $50 & got a really nice one. I was surprised at how cheep they are!
* This doesn't apply to burned-out elements, but for other microwave problems. I have a friend that used to repair microwaves back in the 70's when they were costly & he told me that what kills most microwaves is people slamming the microwave's door. Tell your family to always shut the microwave's door quietly & gently & your microwave will last many years longer!
December 9, 2009
0

found this helpful
Guess that's it then. Off to the shop. Thanks Cyinda, also for the tip about shutting the door gently. All the best Marg.
September 14, 2013
0

found this helpful
Before you replace it. or buy a new element, try unplugging it for about 5 minutes. Then plug it back in. Sometimes it just needs a reset.
Read More Answers
Archives
ThriftyFun is one of the longest running frugal living communities on the Internet. These are archives of older discussions.
I have a Tappan TMV151FB microwave oven that sometimes won't heat up. Any ideas?

By Danny from Louisville
Answers:
Repairing a Microwave That Won't Heat
You need to discard this safety with the recycling part of your trash system. Don't mess around with opening things yourself. Microwave repair for consumers is in changing the lightbulb. Other than that, the megatron, etc. should be professionally repaired. The cost of fixing the microwave is more expensive than purchasing a new one. I replaced my $400 top of the line with a $70 one from Target, I found I was just as happy. I did not need the fancy stuff I had presumed I did. (06/25/2010)

By T&T Grandma
Repairing a Microwave That Won't Heat
OMGoodness. Buy another one. These days, you can buy a fancy one for under $100, or even a strong, reliable one for half that. If you try to repair that one, you will be dealing with outdated, worn parts and some parts that are specific to your model will be obsolete. I agree. Recycle responsibly and get another one. It'd be tragic to start a fire due to something so simple to replace. (06/27/2010)

By KLS8800
My microwave oven seems to work fine, except it won't heat up. Is it fixable?

By Jackie
Answers:
Repairing a Microwave That Won't Heat
Personally, I would just replace it because it could end up costing as much to repair as to replace. (11/13/2009)

By Deeli
Repairing a Microwave That Won't Heat
Had the same problem for a microwave I really liked. Toke it to a local electronics handy man and he replaced a metallic sheet kind of thing. It worked fine after that. Repair cost about $20. You can always take it to a repair shop and tell them to check it out and call you before they repair it. Get a quote and compare the price to buying a new microwave. (11/13/2009)

By Suntydt
The over-the-range microwave oven will power on, but will not cook/heat. Is it the microwave or the outlet?

littelvick from AR
Answers:
Microwave Turns On But Doesn't Heat Food
Ours stopped working just like yours at 11PM the night before Thanksgiving. The next morning at 8 am my husband was in KMart getting a new one as trying to serve Thanksgiving dinner. Without one with our menu plan would have been difficult.

We think the problem is with the magnetron. Without it functioning, it is like turning on a gas oven without access to gas. The mechanism to provide the heat is not working. Look up your model on the internet and see what you can come up with. Our particular brand had a ton of people who posted the exact same difficulty with it. It was the magnetron.

It was a shame, because I only had this microwave for 1.5 years and it broke. It was not worth fixing. It was just as costly to replace it as to repair it. The microwave I had before this one lasted 23 years. The only reason I bought this new one was, because the old one's handle broke and I could not open or close the door. The thing still worked, though. (12/24/2008)

By ginabeana
Microwave Turns On But Doesn't Heat Food
The motor and the fan is working, but the heating element is broken. The easiest fix is a new microwave. Sorry. This also happened to us. These days you can buy a top-of-the-line one for under 50 bucks, or a cheapie one for only $30. We paid $60 not on sale) it was the very best you could buy. There's always the Goodwill or thrift stores. A used one can be had for less than $20. Make sure you bring in a bottle or a cup of water so you can plug it in and test it first. A used one could last you for one day or 20 years. Ya just never know. (12/27/2008)

By Cyinda
I have a fairly new microwave that has stopped heating, the lights still work but it doesn't heat. Could it be a fuse? Where is the fuse located?

Loretta,
Florida
Answers:
Repairing a Microwave That Won't Heat
If it is 'fairly new' it should still be under warranty. Check out the paper work and ring the manufacturer. (02/19/2005)

By Jo Bodey
Repairing a Microwave That Won't Heat
If under warranty, use the warranty. Otherwise, it's probably the microwave (magnetron) tube, and isn't worth fixing. Microwaves are usually cheap, so just replace it. (02/19/2005)

By Linda
Repairing a Microwave That Won't Heat
My microwave, less than 2 years old, but out of warranty and by a major appliance manufacturer, burned up while I stood there hungry and horrified. It was the magnetron, and the inside of the microwave was melted.

I went to Sears instead for the next one and bought their counter-top microwave/convection oven. It is wonderful. It was a little more expensive than my other one at about $250, but I use it for everything (including baking cakes and brownies) and don't have to heat up the large oven or the house. It's great when it's 95-100 degrees outside and it's hard to keep the house cool anyway. I think it saves on electric bills, but my family laughs at me. I think our electric bills have gone down tremendously by using this and a plain old clothes line outside! (02/21/2005)

By guest
Repairing a Microwave That Won't Heat
Toss it, it's toast. It's also no longer safe (06/23/2005)
Repairing a Microwave That Won't Heat
I have a GE Microwave that won't heat up. The light and everything is working fine, but it just won't heat anything up. Any idea what could be wrong? I would appreciate it.
Thanks,
Bob
Editor's Note: This site has lots of repair information and parts if you need them. This link is to the microwave page.

http://www.repairclinic.com/0047_6.asp (12/04/2006)

By bob
Repairing a Microwave That Won't Heat
It's definitely fixable. Newer microwaves have a little wire that shorts out on them. About 50-75 dollars to get someone out to fix it. (07/12/2008)

By Dave
You are viewing the desktop version of this page:
View Mobile Site
.
© 1997-2017 by Cumuli, Inc. All Rights Reserved. Published by
ThriftyFun
.
Page
generated on March 23, 2017 at 12:54:25 PM on 10.0.1.221 in 2 seconds. Use of this web site constitutes acceptance of ThriftyFun's
Disclaimer
and
Privacy Policy
. If you have any problems or suggestions feel free to
Contact Us
.