Replace Soda Completely with Seltzer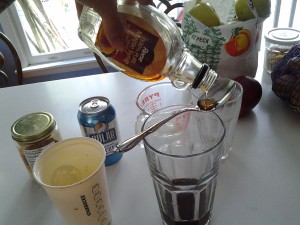 Soda or pop are noxious for your health, whether the sweet or sugar-free kind. Yet it is nice to have a sweet, bubbly, caffeine-filled drink now and again, so I wanted to share some of my seltzer water experiments with you.
A good soda habit replacer is unsweetened seltzer water. The healthiest ones have no sweetener of any kind! But some do have natural flavour (IE lemon, lime, cherry) which some argue are not that great for you but I let them slide. For some people, just switching to cherry seltzer water is enough. I personally only buy the natural/unflavoured kind, so that I can experiment.
A very refreshing and clean version of Ginger Ale is to take some ginger root, grate it or cut it into slices, put it in a tea strainer, and add to natural unflavoured seltzer water. The ginger root begins to fizz upon contact with the water and flavours it very well. You can add ginger root to taste. If sweetness is required, you can add honey or maple syrup (which adds calories), or stevia.

A very tasty drink is any fruit juice plus seltzer water. Tart cherry juice helps with body inflammation and joint pains and tastes really good with seltzer! It's hard to imagine needing a Cherry Coke after drinking this simple drink which also happens to be good for you. I have taken to mixing 4 oz tart cherry juice, half a lemon, with a can of seltzer water. Delicious.

Any other fruit juice will work. If you are concerned about your health, make sure to purchase the most natural, not from concentrate, unsweetened juice available. A lot of them can be had for cheap at Trader Joe's. If you are concerned about calories, stick to lemon or lime juice.

Fake Cola - this is a total wacko invention that many might not like, but that I wanted to share anyway. Basically I'm crazy about coffee, caffeine and I wanted to see if i could make a 'cola' type soda. So I did this: take 4 oz. of coffee and 2 Tbsp. molasses and mix together. Add the seltzer on top. I liked it, but the coffee made it go flat after it developed a big head.
Prep Time: 1 hour
Link: Nutritional Data - low calorie fruits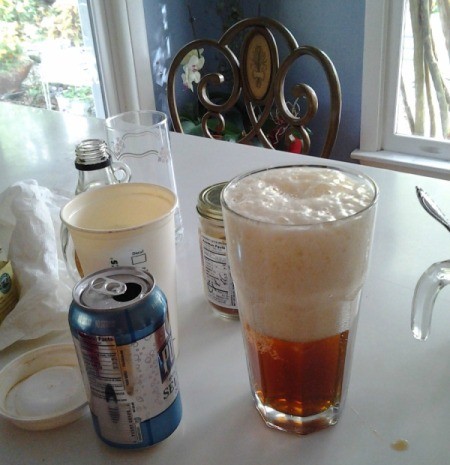 Add your voice! Click below to comment. ThriftyFun is powered by your wisdom!
January 30, 2017
1

found this helpful
What a wonderful idea and thank you for sharing it with us on Thrifty Fun!
Add your voice! Click below to comment. ThriftyFun is powered by your wisdom!
Related Content